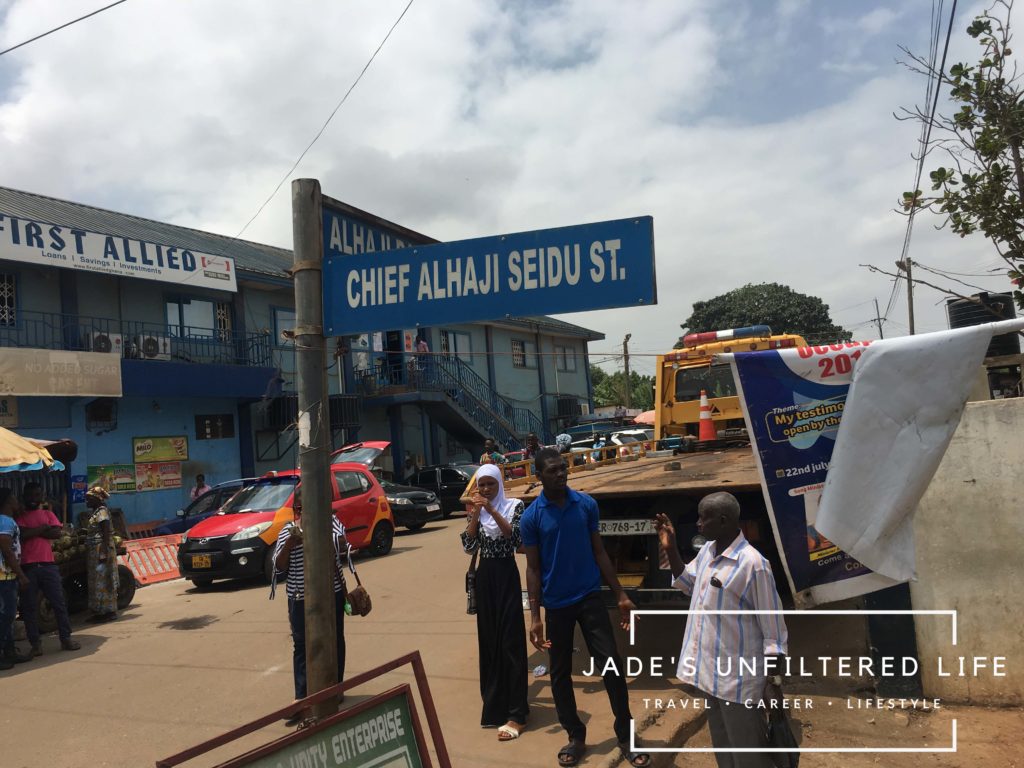 10 Apr

25 Creative Ways To "Travel" Without Leaving Your House

Who would have thought the entire world would be forced to take a break in 2020? Definitely not me! At the beginning of the year, I shared my 2020 travel plans and goals and even started saving towards them.

Well, it's April and with a lot of lives lost to the COVID-19 virus, the wisest thing to do at this moment is to stay home and just stay safe. But what about the Wanderlust Geng? How can we stay sane while staying at home?

Well, we travel!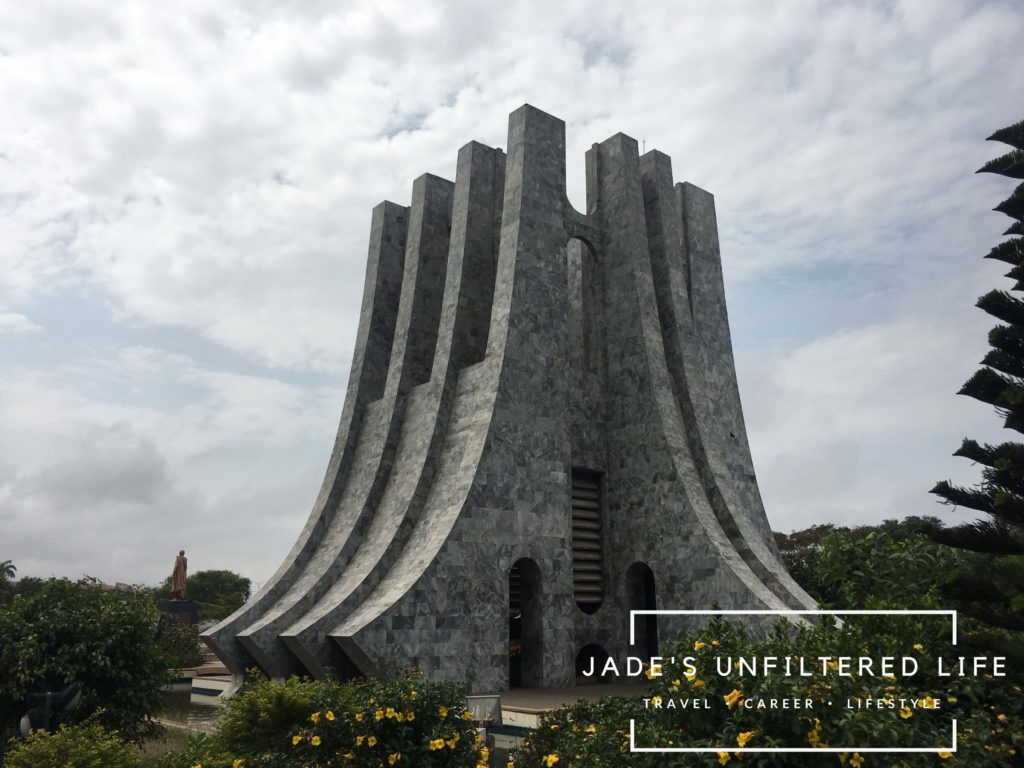 Not physically but through other means. In this article, I'll show you 25 ways through which you can travel without leaving your house.
1. Create a travel bucket list complete with all the places you want to visit.
2. Turn to Pinterest for travel inspiration. You can create different boards, just like I've done here.
3. Fill your social media feed with inspiration from travel companies and influencers.
4. Explore Arts and Crafts from over 2000 leading museums and archives with Google Arts & Culture.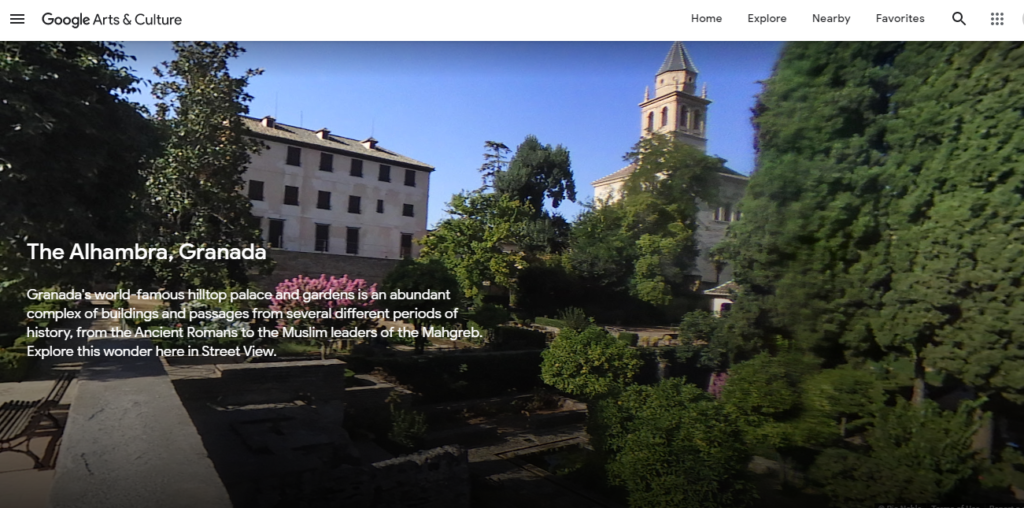 5. Take a virtual walking tour of a place you haven't been before. 
6. Use a travel desktop background/screensaver on your phone/PC. With Windows, I get screensavers complete with information about different places around the world.
7. Check out Google Earth. This tool lets you explore places from a satellite view. Take a look at National Parks in Canada.
8. Start planning a trip for the latter part of the year or next year. I'm going to Ghana in August for the Chale Wote festival, read about my experience from 2019.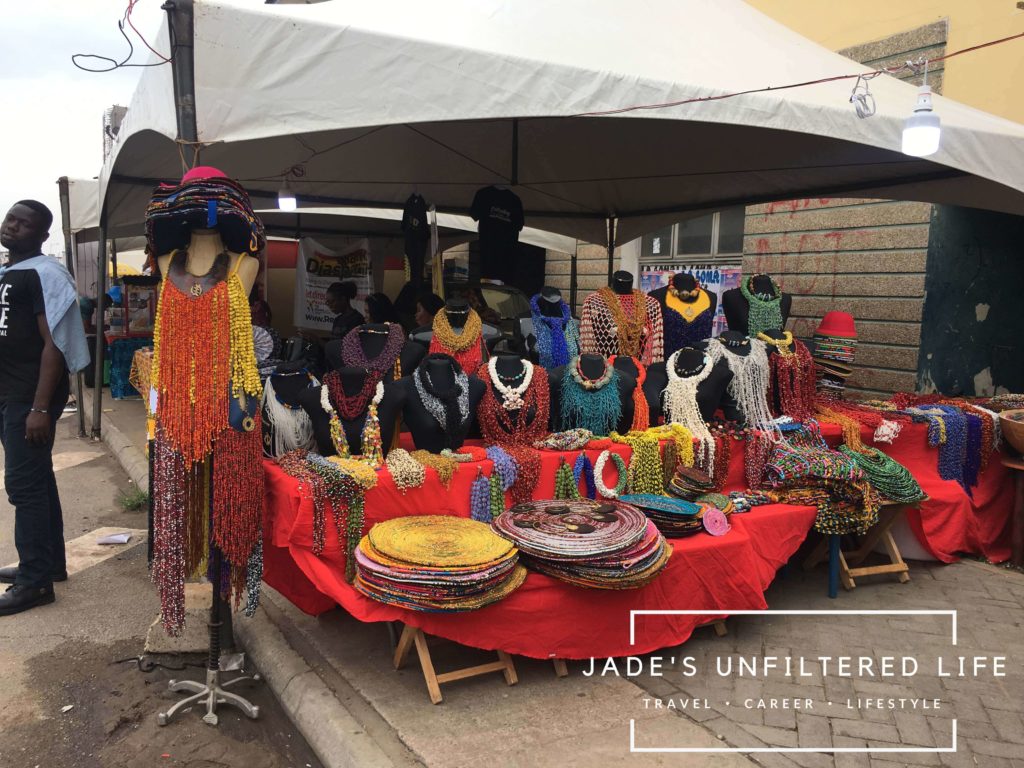 9. Read about Google's Heritage on the Edge project.
10. Cook! Select a simple meal from a different part of the country/world and prepare it. You can also read a little bit about their culture and history while you eat.
11. Take virtual cooking lessons, For Nigerian meals, I'll suggest Sisi Yemmie, Sisi Jemimah and Zeelicious.
12. Update your Google Maps profile with reviews of places you have been to become a Local Guide. Start bookmarking places you would like to visit.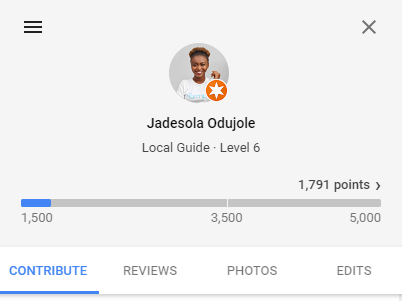 13. Use Google Earth's "I'm Feeling Lucky button" and see where it leads you.
14. Go on Airbnb or Booking.com and save beautiful apartments and experiences for later. Give yourself something to look forward to.
15. Review your old vacation photos and look for ways to tell new stories from them. Tag me on social media if you do this.
16. Watch a livestream of this panda webcam.
17. Read a book that will transport you and make you experience a new place. If you want to steal my reading list, follow me on Instagram – @djadesola
18. Learn a new language with apps like Duolingo.
19. Listen to travel stories on Travel Podcasts like Black Women Travel Podcast, The Travel Diaries, and Zero to Travel.
20. Watch a foreign film or a Nigerian film that's not in English with subtitles.
21. Watch Netflix shows that are inspired by travel. My favourites are Street food Asia and, World's Extraordinary Homes. I absolutely recommend those two shows for Wanderlusters.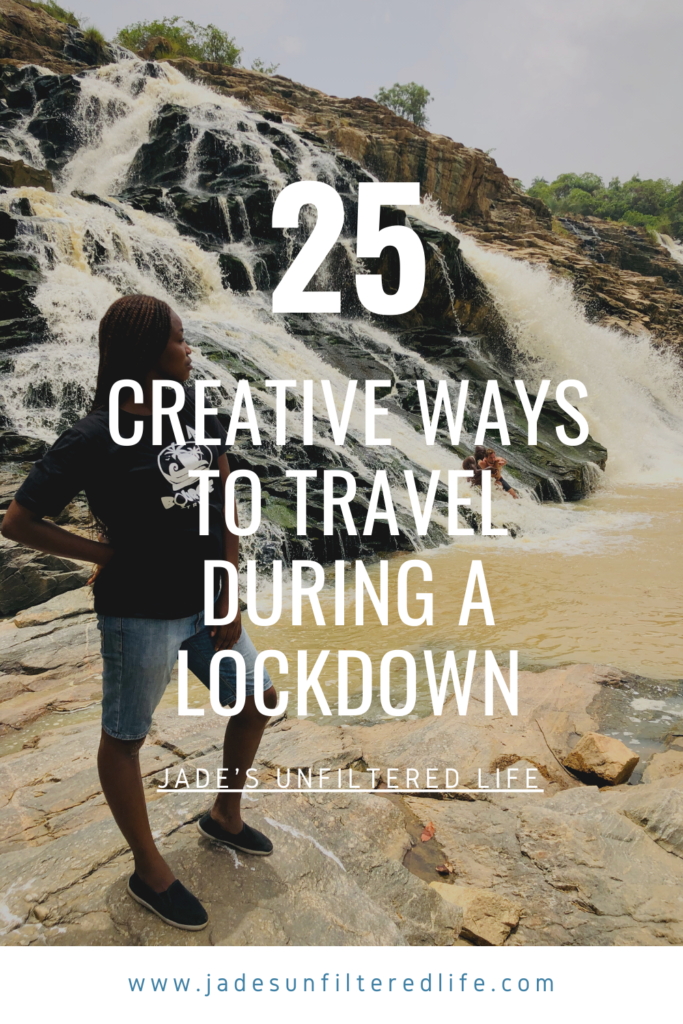 22. Stream a random radio station from somewhere far away with the Radio Garden project.
23. Listen to music from another country that doesn't speak your first language. Spotify and Deezer have great playlists with trending music in each country.
24. Watch how people enjoy food around the world, Mark Wiens of Migrationology is a top fave of mine and I encourage you to watch all his YouTube videos
25. Subscribe to my newsletter – of course, I had to plug myself. I have more travel and lifestyle content to share with you and you don't want to miss it.
Which of these will you be trying during this period? Share with me in the comment section.