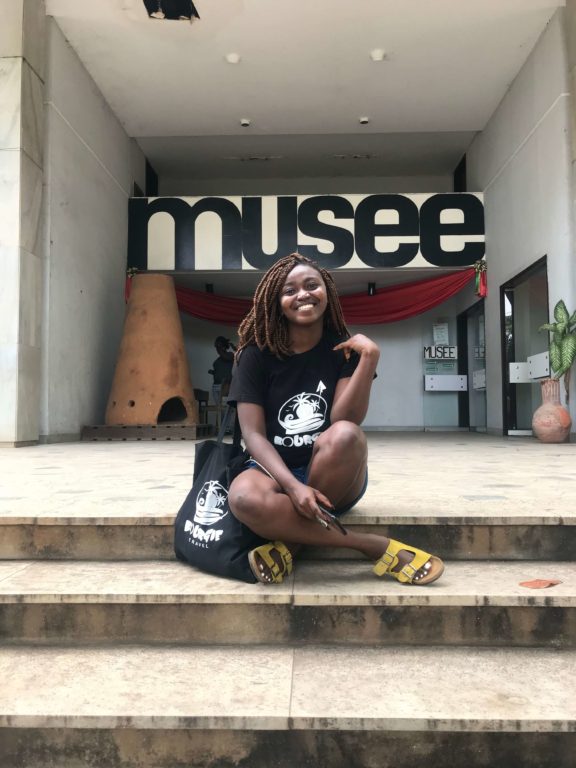 23 Sep

Exploring West Africa Part 3: Road Trip to Lome, Togo

Day 3 was all about exploring Lome, Togo, the innocent-looking city whose major highway runs along the coastal line.

For the most part, it felt like we were in an extension of Cotonou, Benin Republic as the city layout looks the same and they also speak French.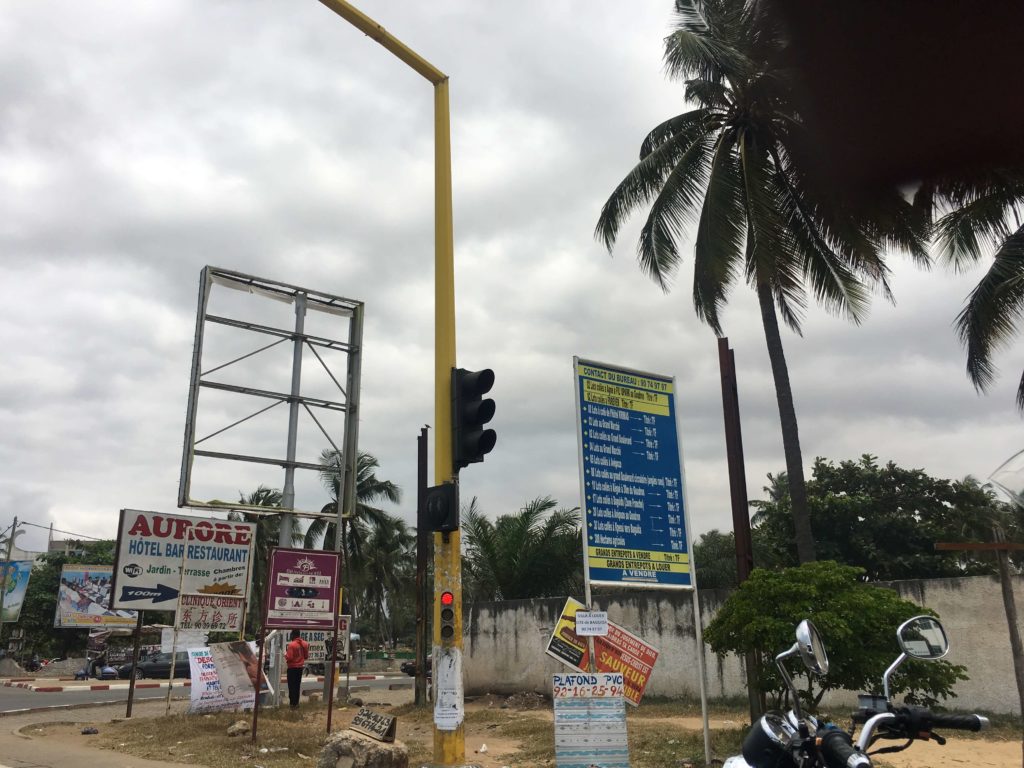 We set off from Ouidah early in the morning and spent about 2 hours on the road. It was a smooth journey and we all slept off for the most part.
Benin-Togo Border Crossing 
The Hillacondji border crossing was also easy. We had to come out of the car to get our passports stamped, but the officials were really friendly and loved the fact that we came to explore their country.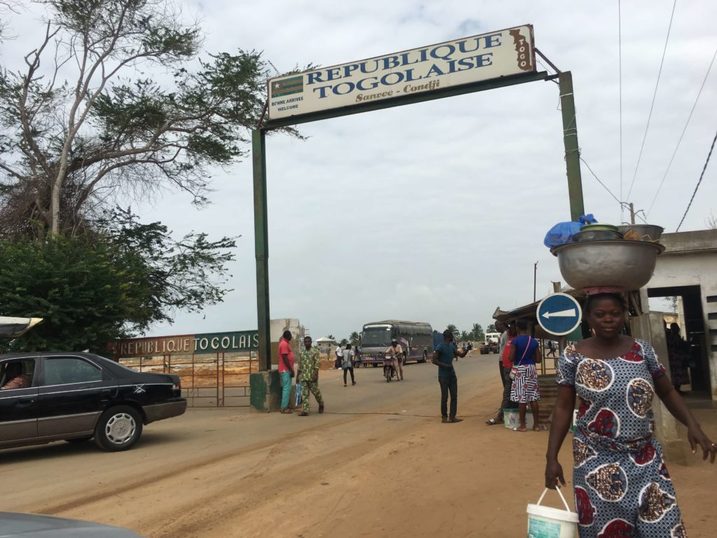 Since it was our first Togo stamp, we paid 2000 CFA each to get our stamps. 
Places I Visited in Togo
Torn between sleeping in and going out, we had to shake off we knew we had less than 24 hours to spend in Togo so we shook off the sleep and hit the town.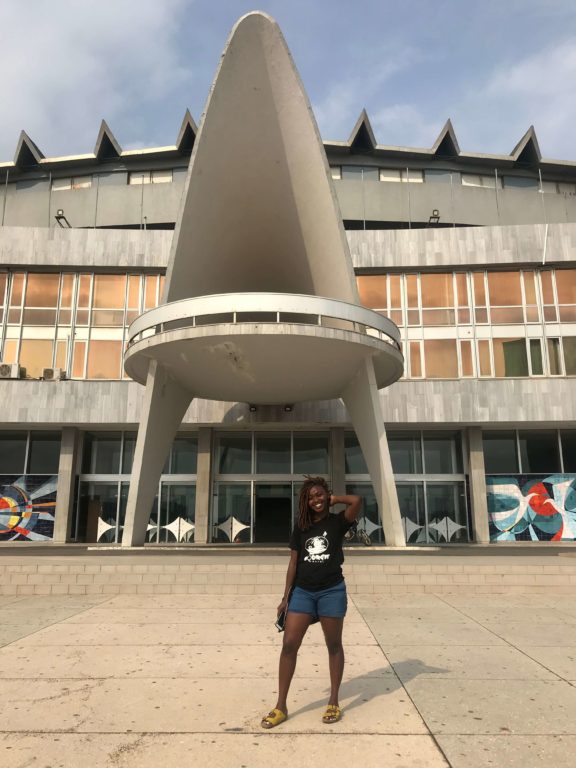 Playing Tourist at Palais de Congres
Palais de Congres was our first point of call. Think of this place as their Government house. We couldn't go in (their soldiers were assembled in there) we took lots of photos outside and played around.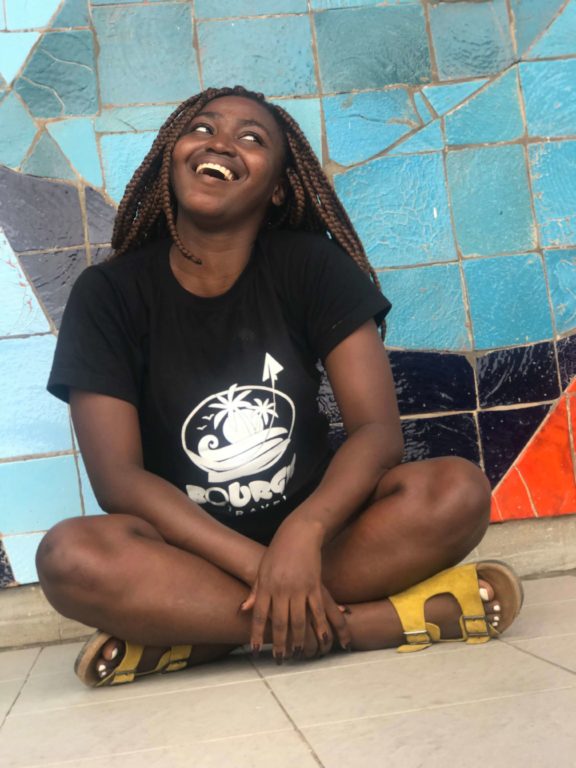 We then went off to the National Museum which was behind the Palais de Congres. In that museum, we learned the Togolese culture and history. We also saw how the Togolese were affected by colonization and slavery.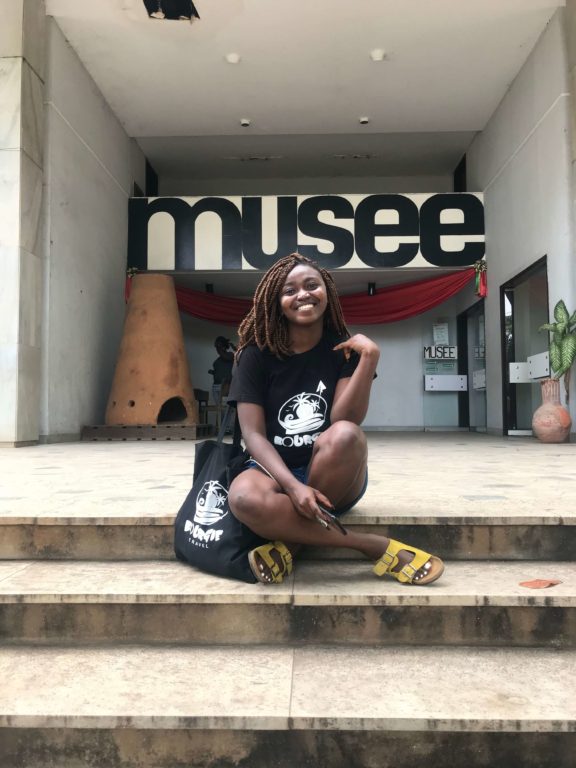 First museum I've been to that fully embraces taking of photographs
Did you know that Togo, Benin Republic and Ghana were all one country before? They were separated into different countries after the First World War. 
The French took over Togo & Benin Republic while the English colonizers settled for Ghana, formerly known as Gold Coast.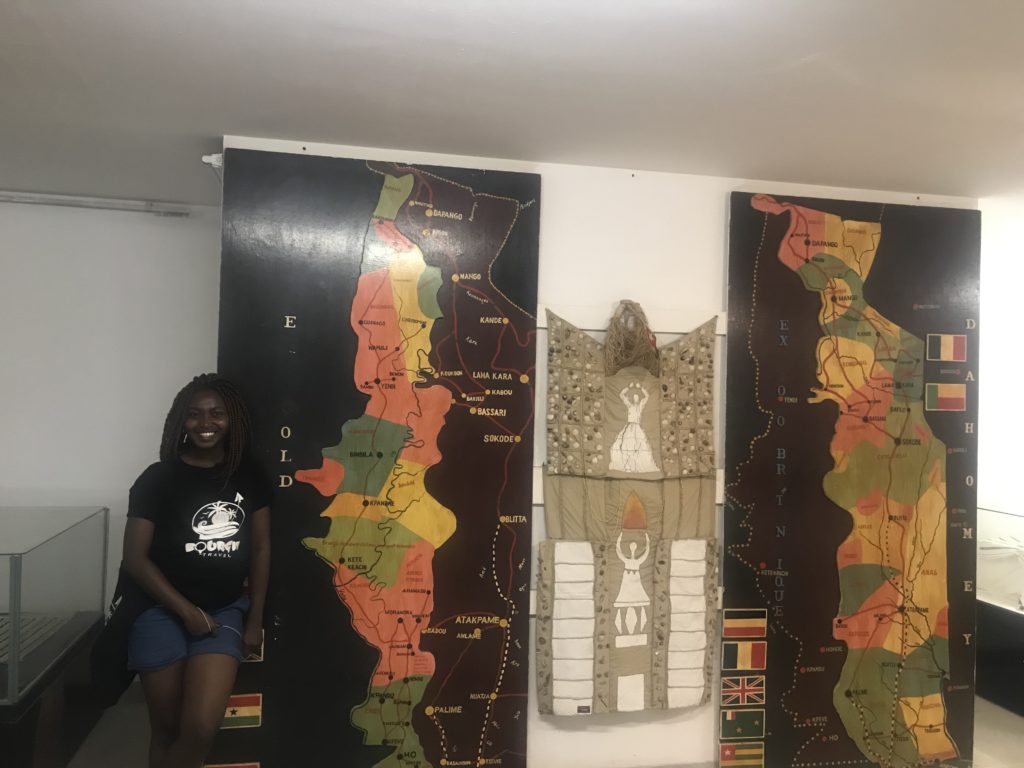 I had found in this blog post that the Lome Cathedral i.e. Cathedrale Sacre-Couer was a good place to visit, so I added to our itinerary. Togo was once a German colony and so this cathedral is modelled in German architectural fashion with high Spires and Steeples.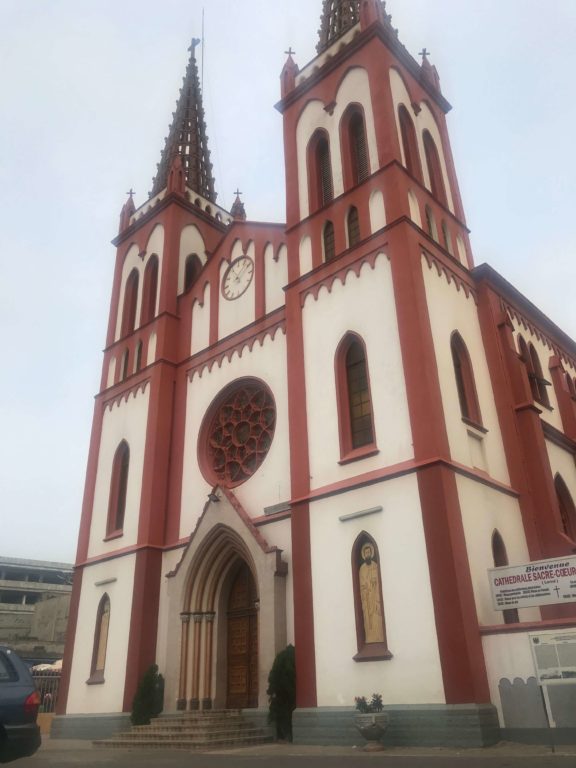 To get to the Cathedrale, you would have to go through the Grand Marche (Big market), which was no issue as we got to price some items as we walked on.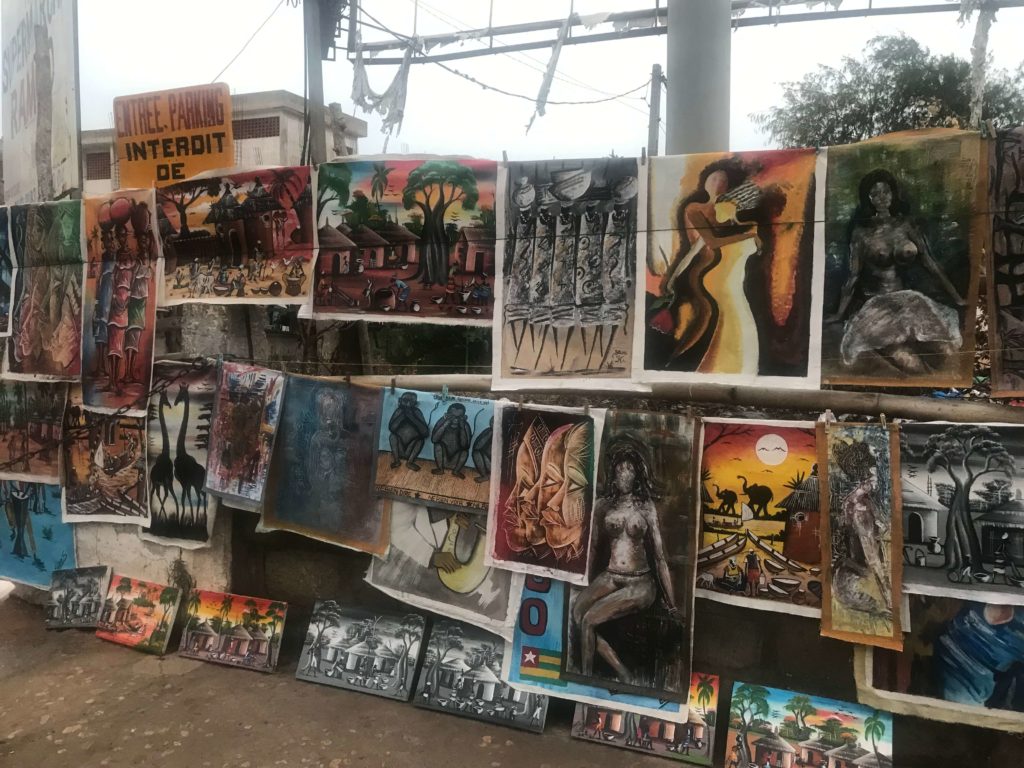 When we got there we discovered that it was time for evening mass but we took a lot of photos outside the cathedral.
After our cathedral photo ops, we went back to the market to shop. We were able to buy some fabric at great prices as well as art, jewellery and Ayo (the game). We also bought an extension box to help with charging our things.
Language and Power Plugs
Like Benin Republic, the official language in Togo is French. Our broken French was always able to help us get by. We also noticed the power plugs were Type E. 
Food
Seeing that we were so hungry when we got in, we looked for a restaurant close by our accommodation and tried some local dishes. I had Pates de Mais which is like Tuwo Masara (boiled maize, blended and rolled into balls). I had this with Ayoyo soup – is spinach with okra, fish and meat. My friends tried other things – Rice, chicken soup, Pounded Yam etc.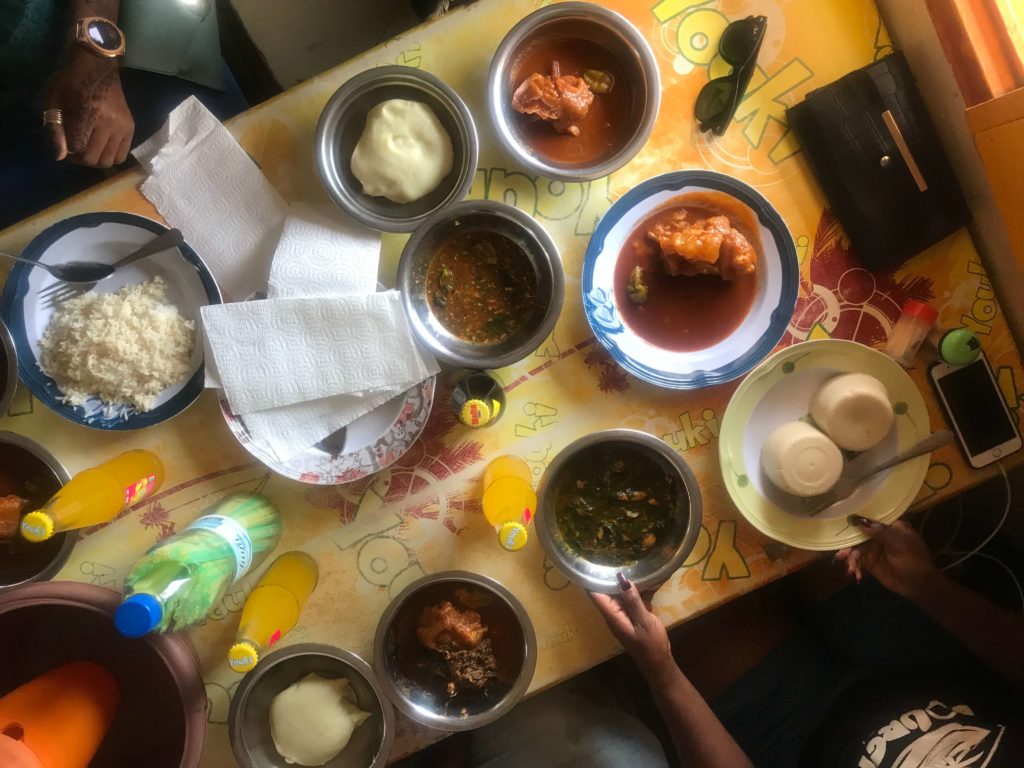 I'm the one holding my food. Guess someone was very hungry.
Fun fact: There was a piece of whole pepper in my soup. I ate it and mehn, that thing is hot.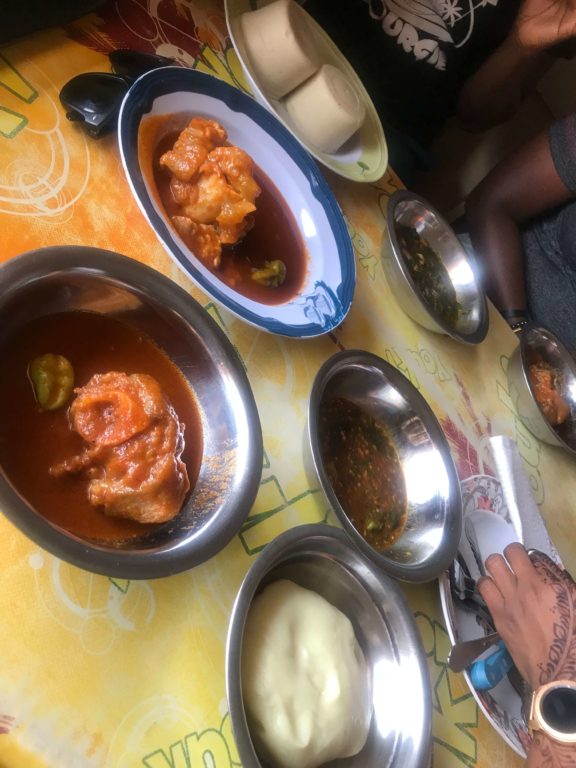 Goat meat for the soul
For Dinner, we got some Pizza and Ice cream and it was the best I have ever had in my life till date. The Pizza dough was fresh and we got it at Festival des Glace. I highly recommend this place!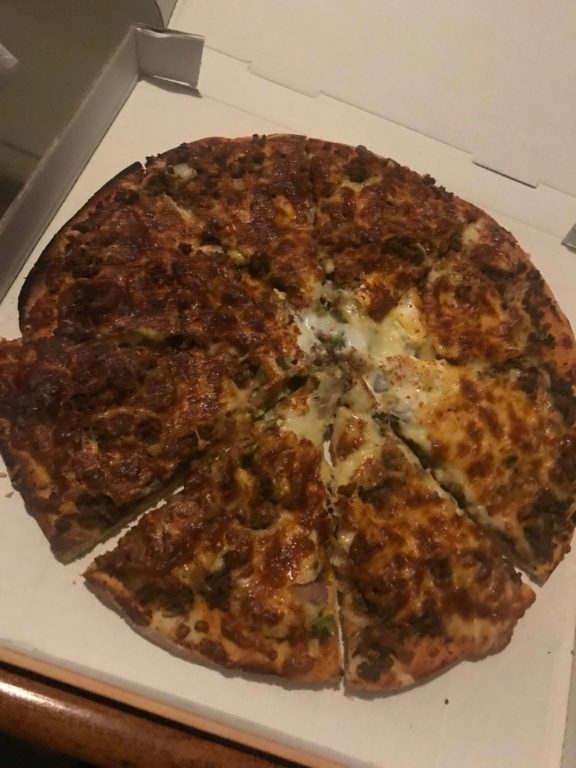 Festival des Glace Pizza
We went to bed a little early since we were making an early morning road trip to Cape Coast, Ghana from Lome and it was going to be a long drive. 
Parts 3 and 4 of my Bourgie Travel Explore West Africa Tour will be up very soon! While we wait, you can check out my photo reel and let me know what you want to see more of in my remaining blog posts.
National Museum and Palais de Congres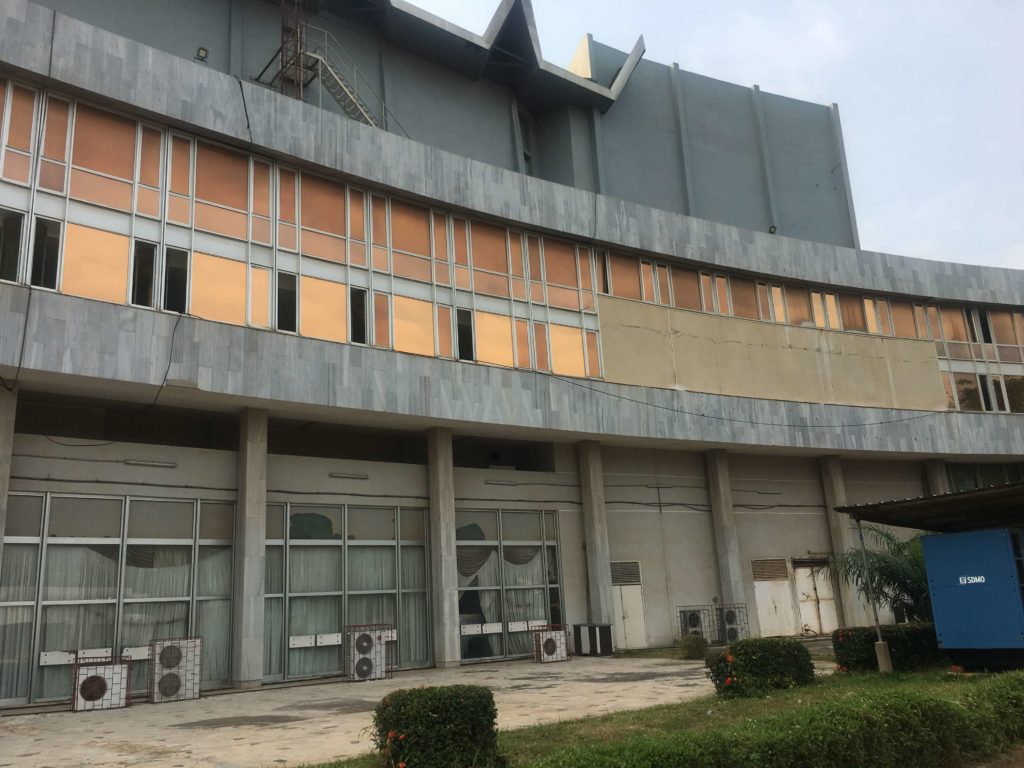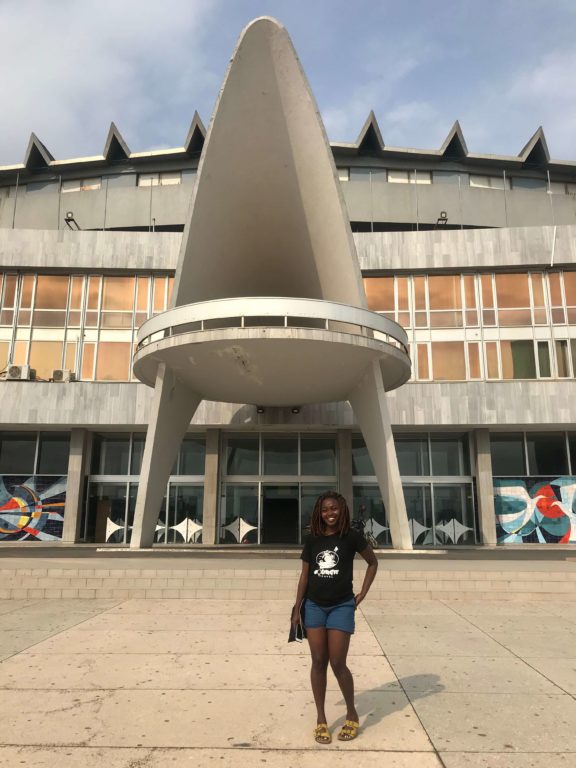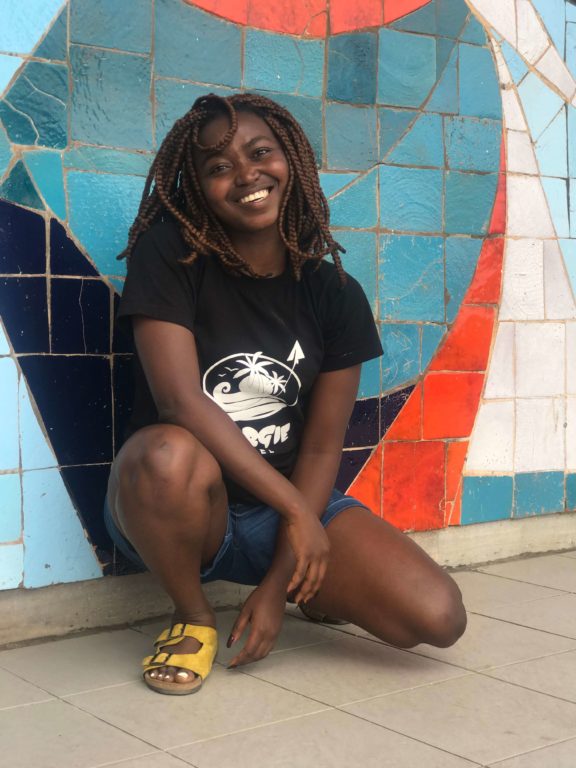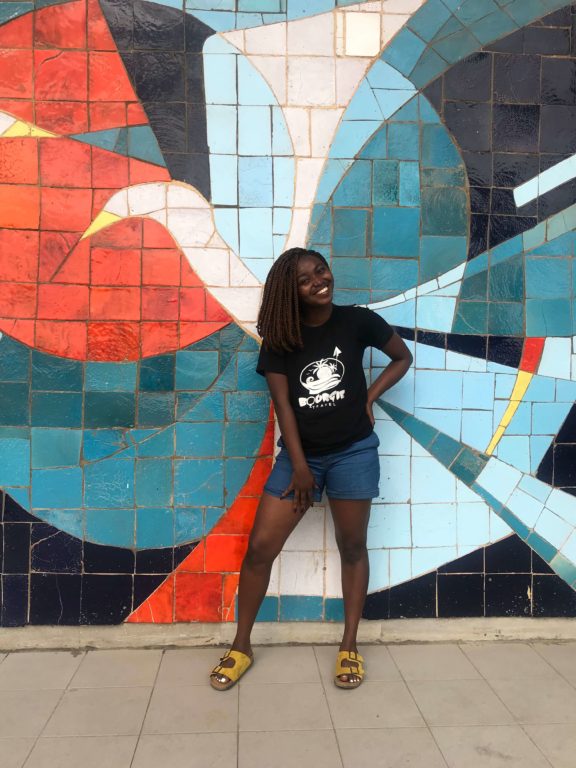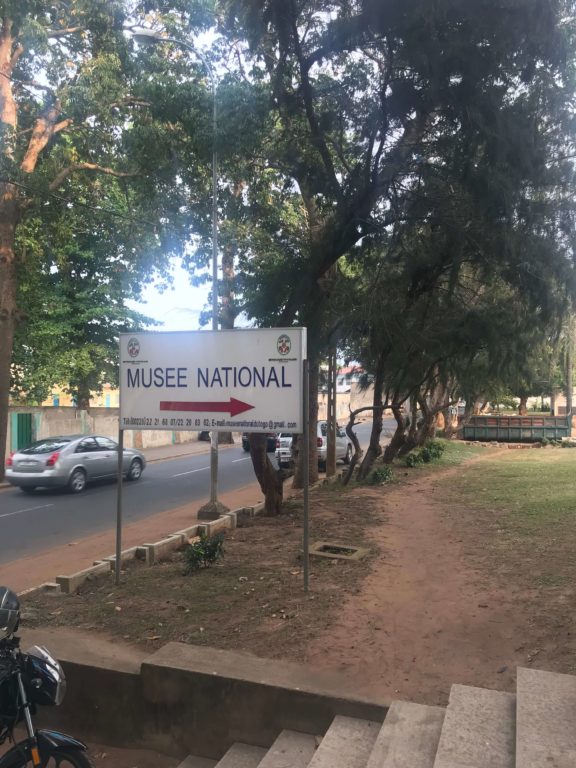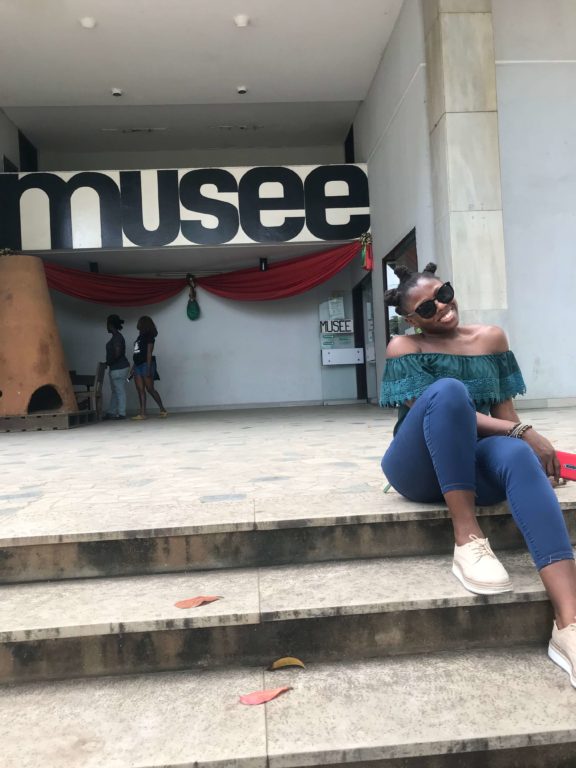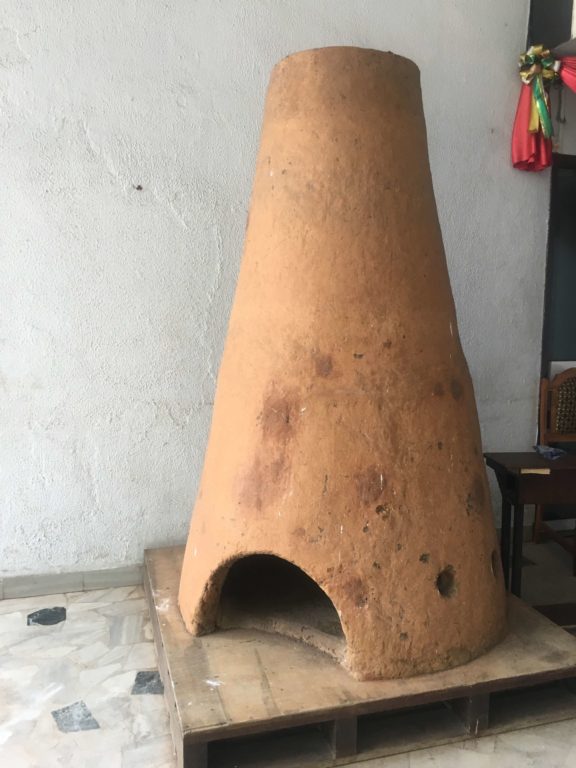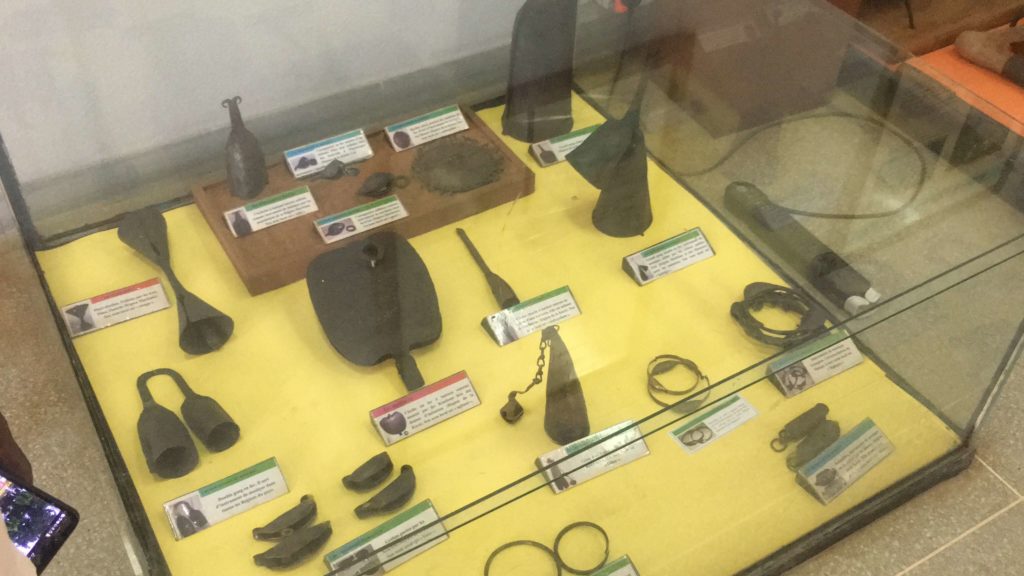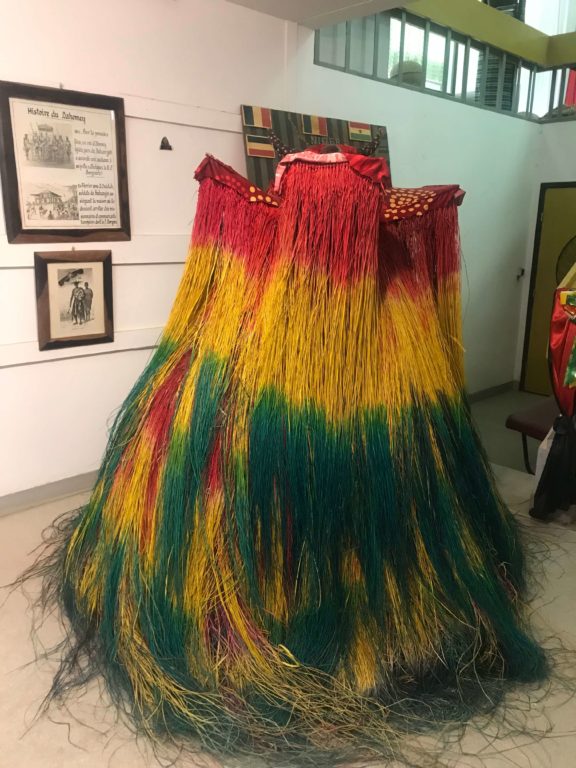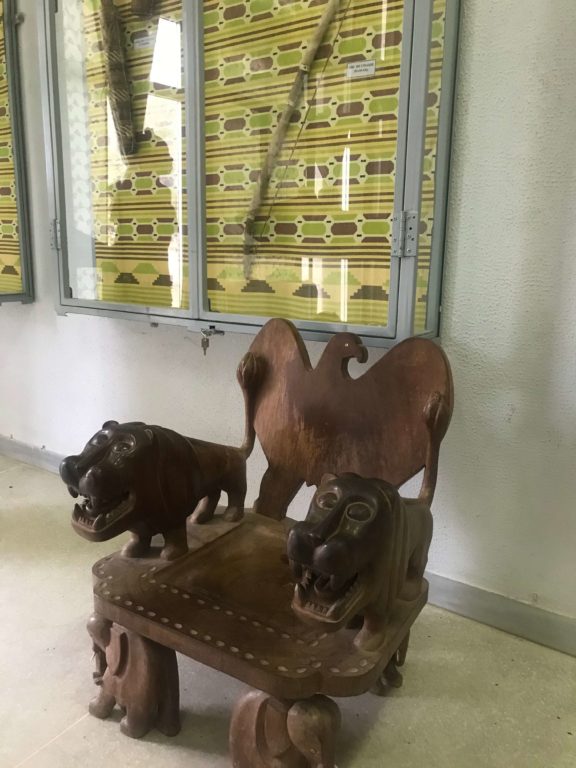 Lome Cathedrale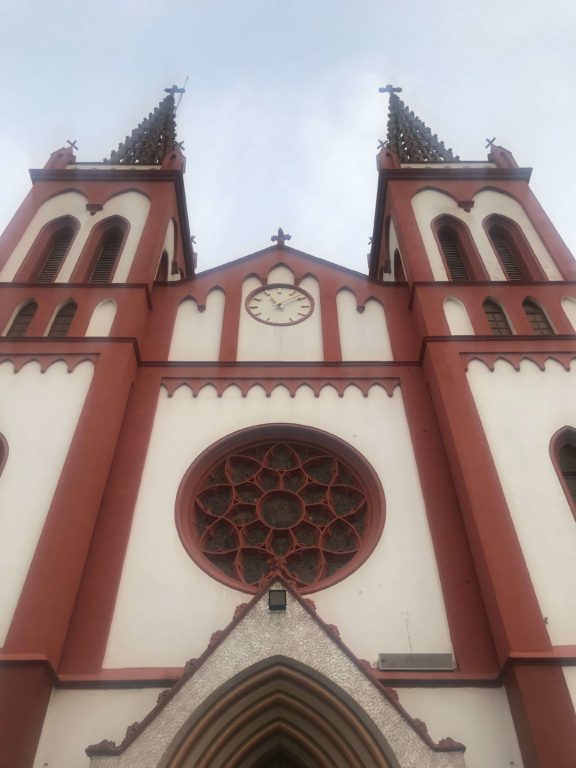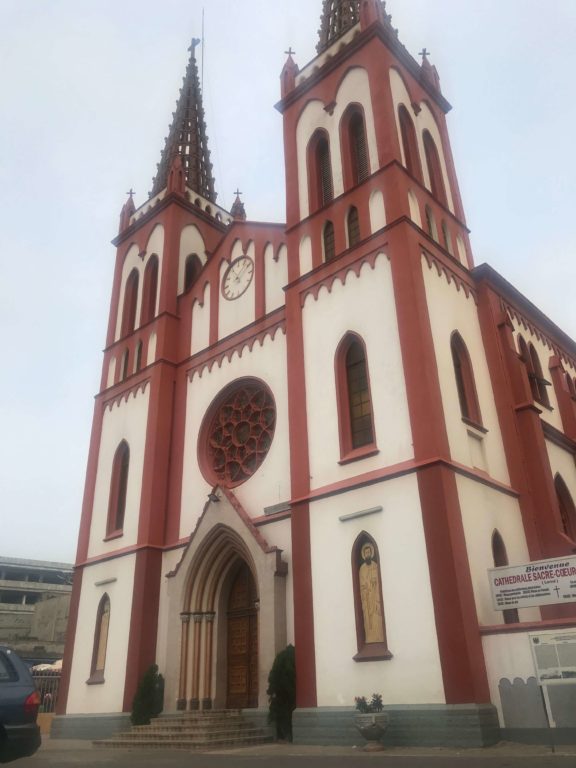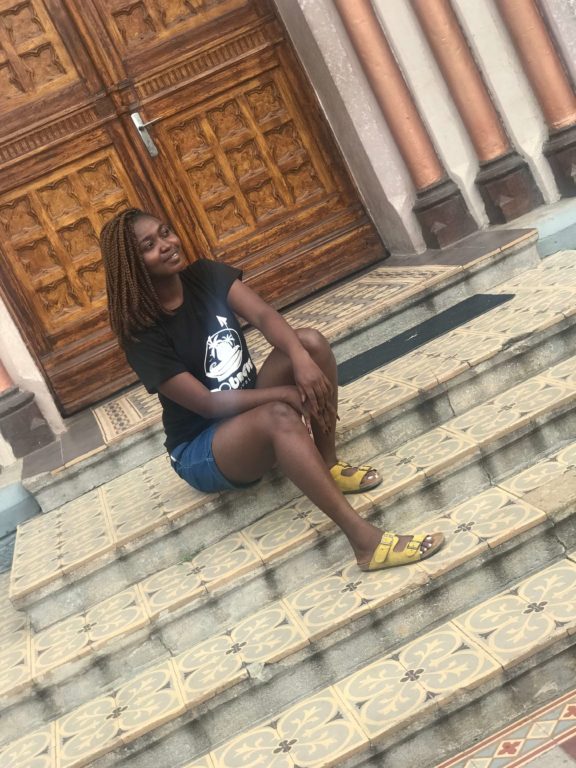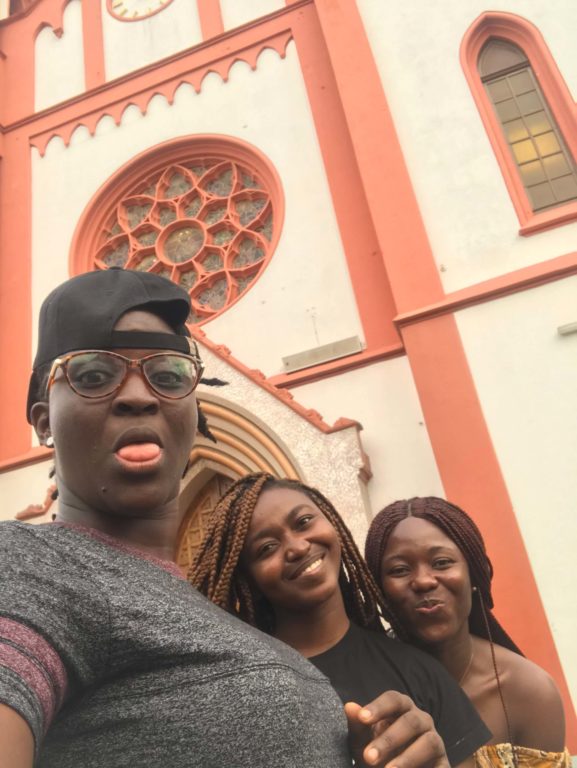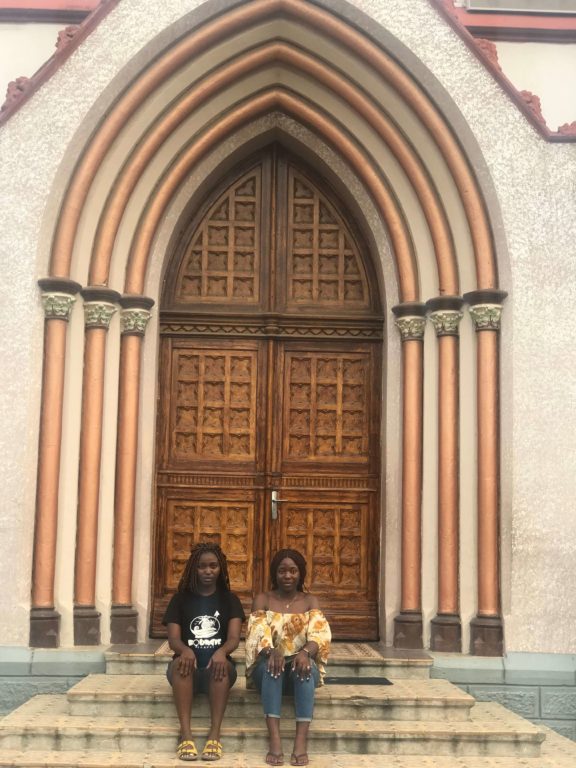 Picture perfect: Featuring Nkoyo
L-R: Moyosore, Jadesola, and Nkoyo
Till Next Time,
xoxo.