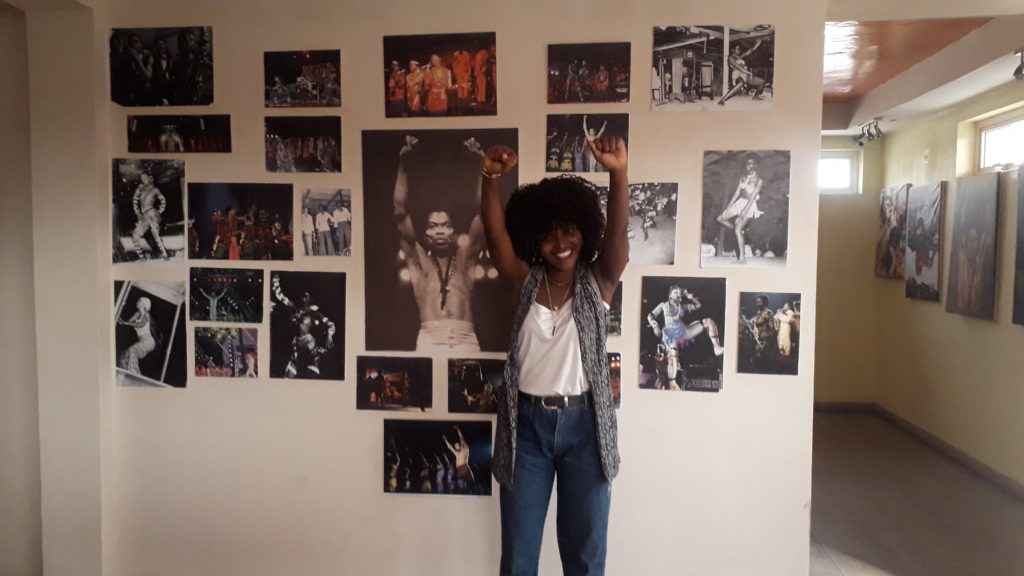 18 Jun

Visiting Lagos for the First Time? Here's Why You Must Visit the Kalakuta Museum

The Kalakuta Museum can be classified as a specialty museum in that it focuses on one subject area, which is the life and times of Fela Anikulapo-Kuti.

Until his death in 1997, Fela Kuti was a Nigerian musician and activist whose life and death was riddled with a lot of controversies. Also known as "Abami Eda" Fela used the lyrical content of his music to criticize Military rulers, particularly Olusegun Aremu Obasanjo.
To this day, a number of young musicians and activists ascribe their courage to Fela's ideas and they have gone on to sample a number of his works.
History of the Kalakuta Museum
The current location of the Kalakuta museum served as Fela's abode while he was alive. Almost everything Fela touched and used in his last days has been preserved in this space. From his toothbrush and soap to his pants and shoes, everything is on display at this museum to help you understand and relive life through Fela's eyes.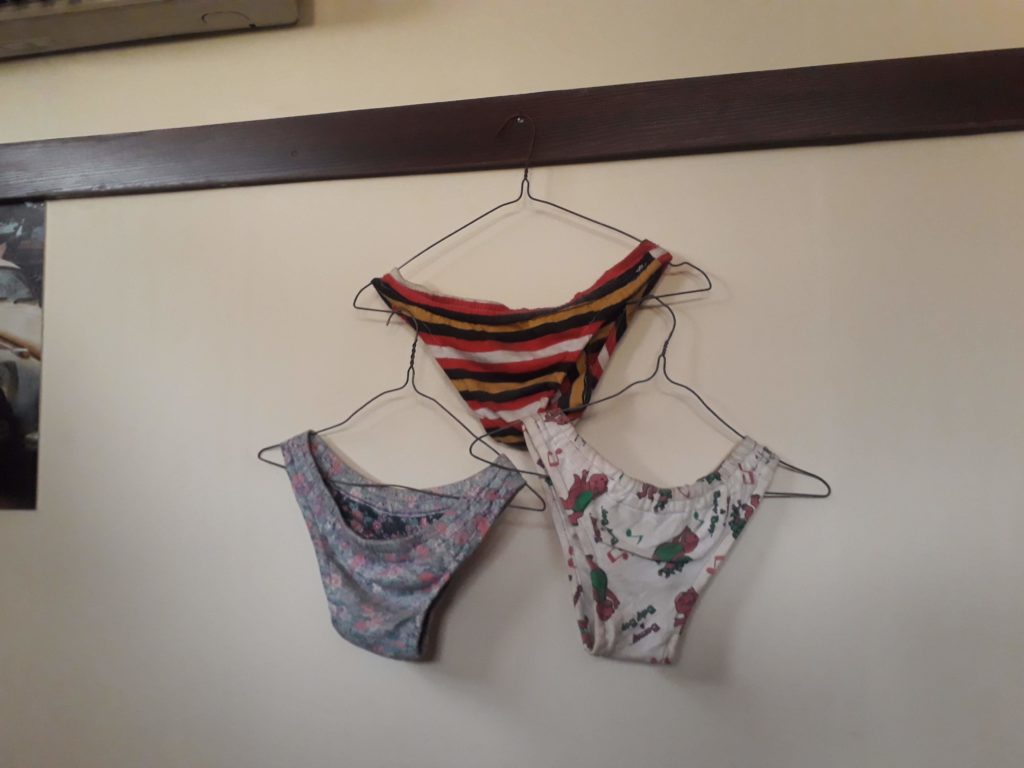 In 1974, Fela was thrown into prison for "corruption of minors and possession of cannabis". He spent 11 months in a cell called 'Kalakuta' and that was where the name "Kalakuta Republic" was born. Upon his release, the music icon renamed his residence in Ikeja Kalakuta Republic.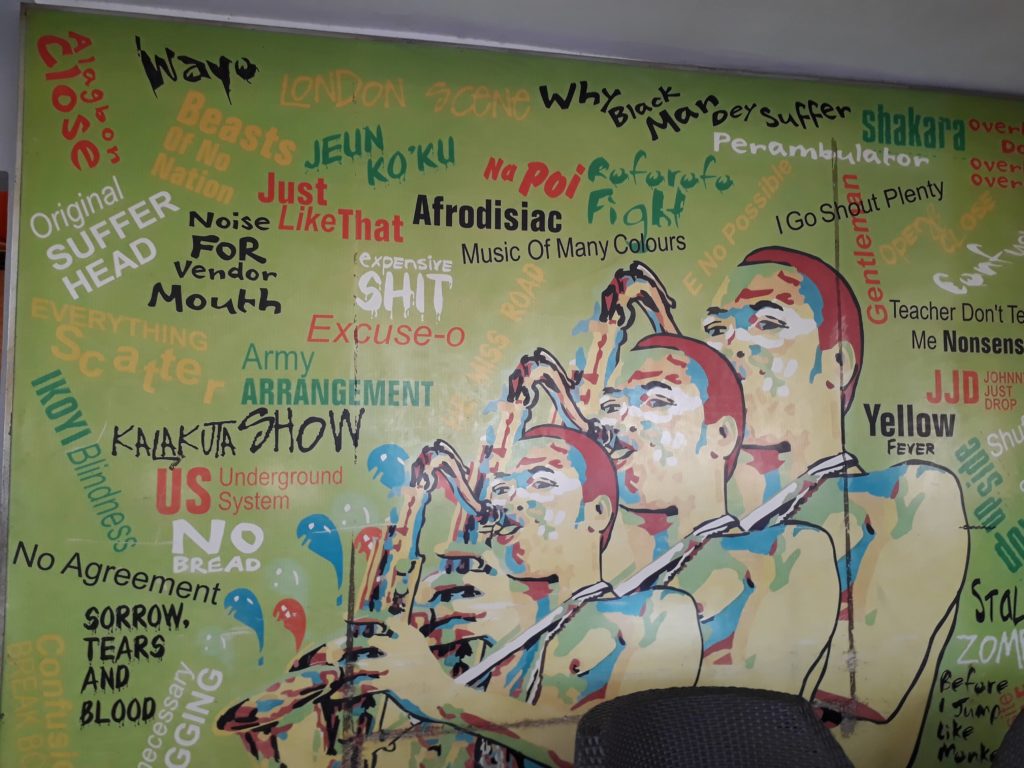 Location
The Museum isn't far from the Fela shrine. The address is 7 Gbemisola street, Allen Avenue Ikeja, Lagos.
If you're not driving or taking a cab. You can take a "Keke Maruwa" from either Opebi or Allen junction and tell the driver you're going to the Kalakuta Museum. They'll drop you off at the appropriate junction.
If you're driving or using a car hire service, just plug the address into your Google Maps app. It's quite straightforward.
Entrance Fees
We visited on a Sunday and we paid 1,000 Naira each to visit. While some advised to bargain, I'm not really down for driving "unreasonable" bargains at tourist attractions. This is because I believe these places need to generate income in order to maintain a standard, and if my money would help to do that, I'll gladly pay my 2 cents.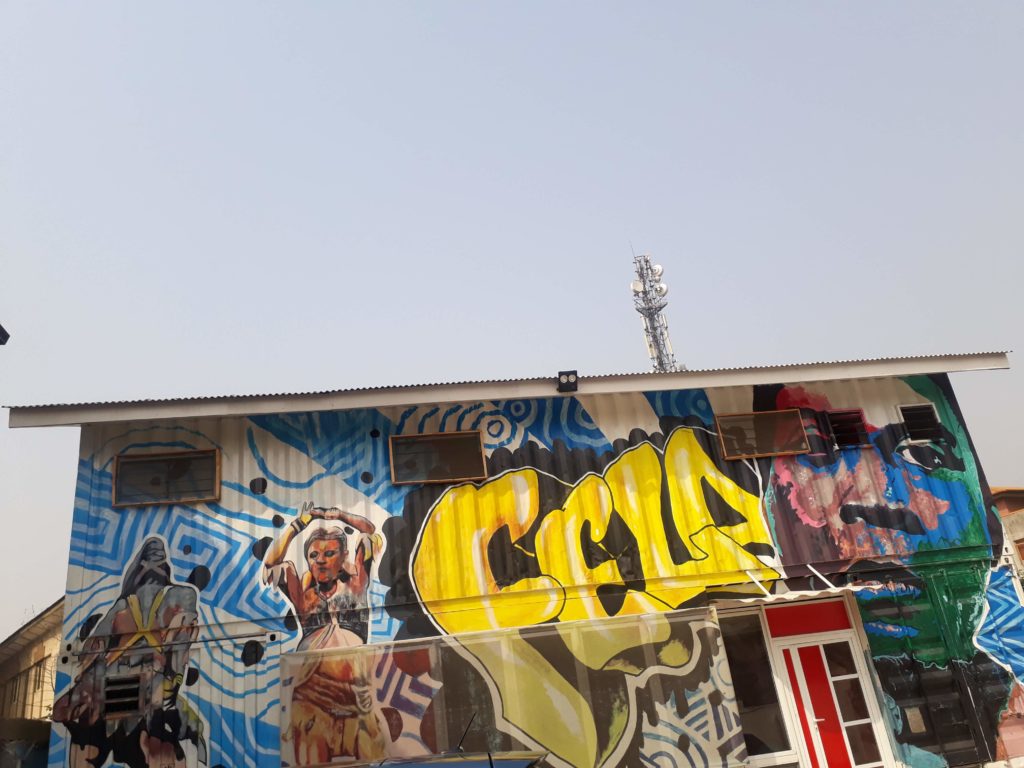 What's on Display
I remember the day of Fela's death like it was yesterday. I was only 4 years old at the time but I knew something terrible had happened. I remember hearing that Fela was sick before that time and that he refused to go to a hospital.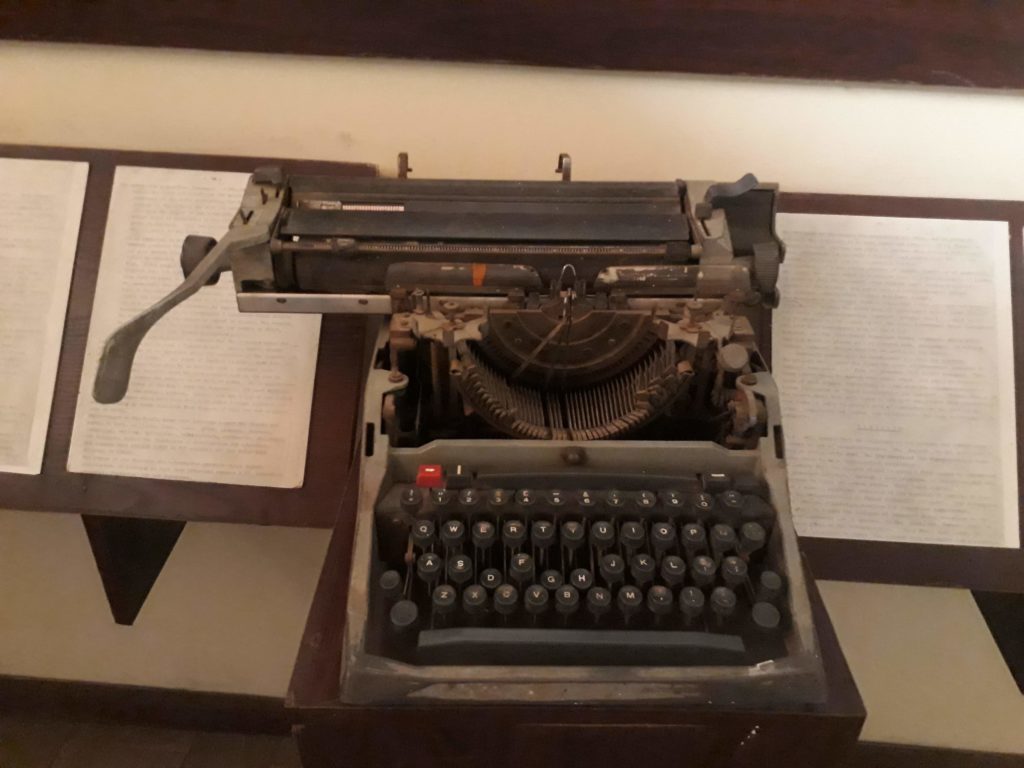 The Kalakuta museum helped to put all the disjointed pieces together. We saw the original artwork for all of Fela's albums and our tour guide even shared the inspiration behind some of them.
Fun but weird fact: Fela had so many wives! We were told that he married some of these women because they had basically been cast out by society. He married as many as 27 in a day.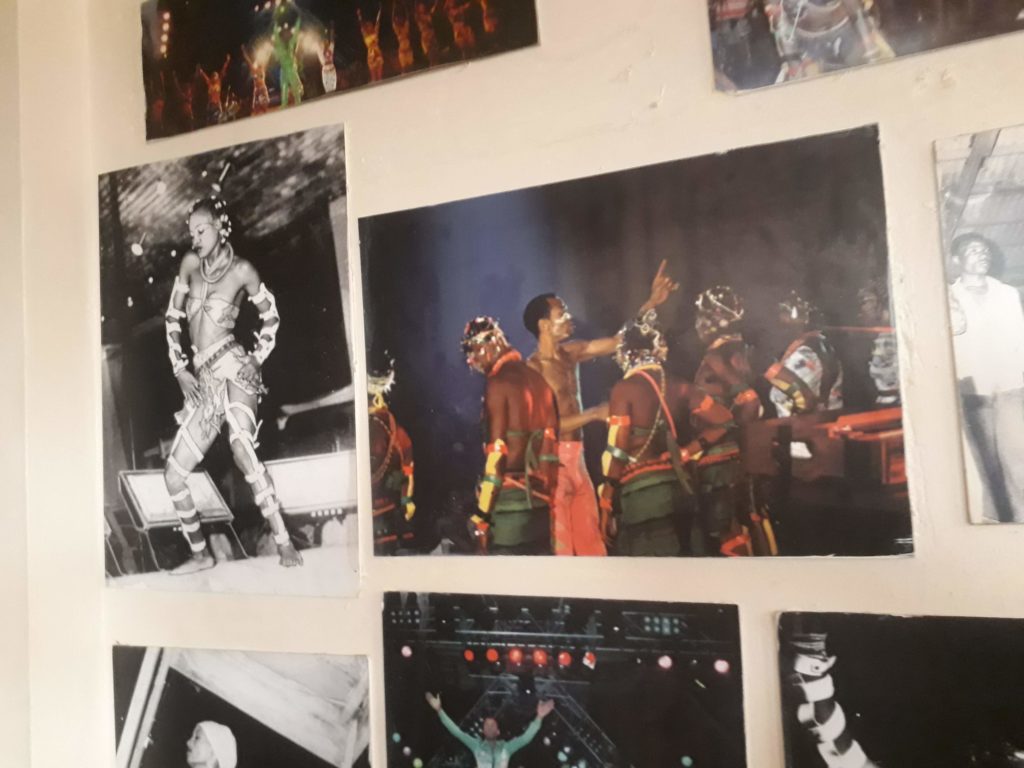 We got to see photos from Fela's early years up until his last days. These included his family, mom, siblings, and children.
Verdict
This is probably the most well-maintained museum I have ever been to in Nigeria. Maybe because it's a private museum.
If you're visiting Lagos for the first time or the umpteenth time, please add this place to your itinerary. Just ensure you visit on any day other than a Sunday.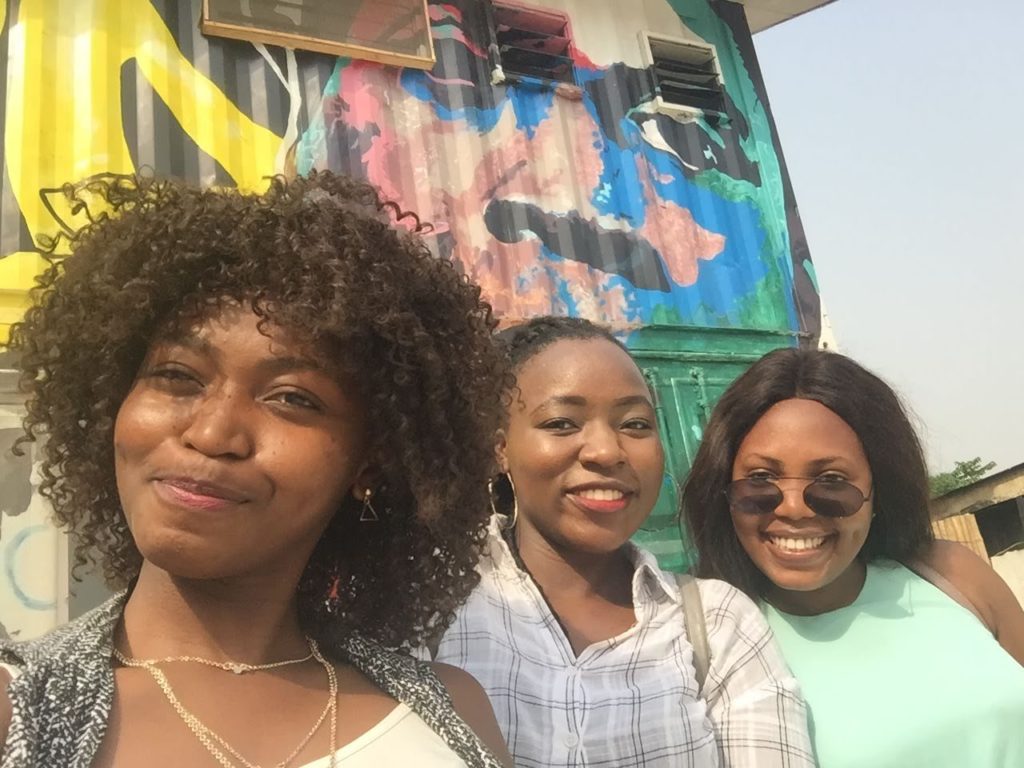 I explored this place with my friend Gbemisola of Allaboutgbxmi and Yemisi, my friend with whom I visited the Nike Art Gallery for the first time.
You can watch our experience on my YouTube channel – Jade's Unfiltered Life:
Check out more photos from the Kalakuta Museum visit: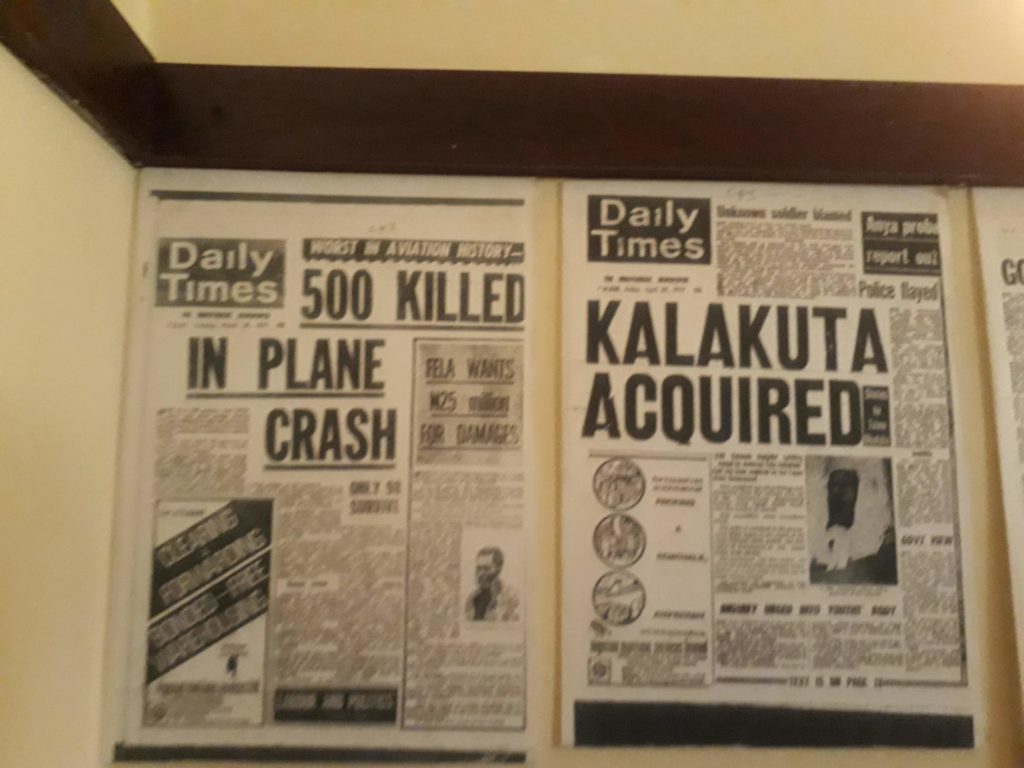 Headlines from that year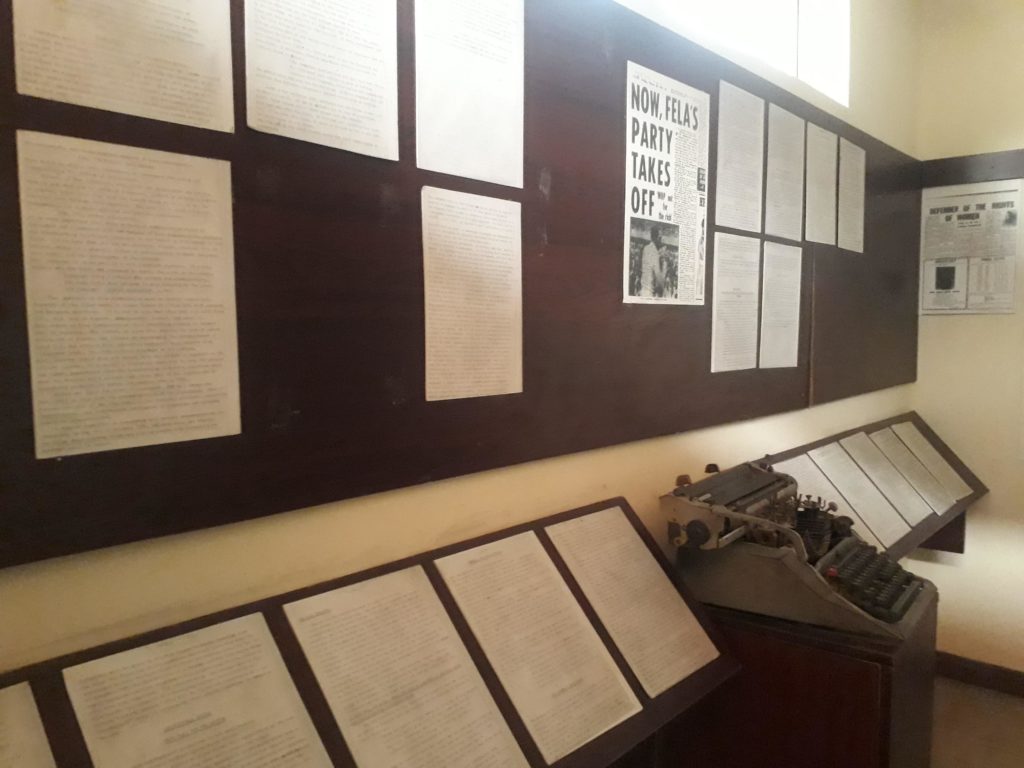 Fela's letters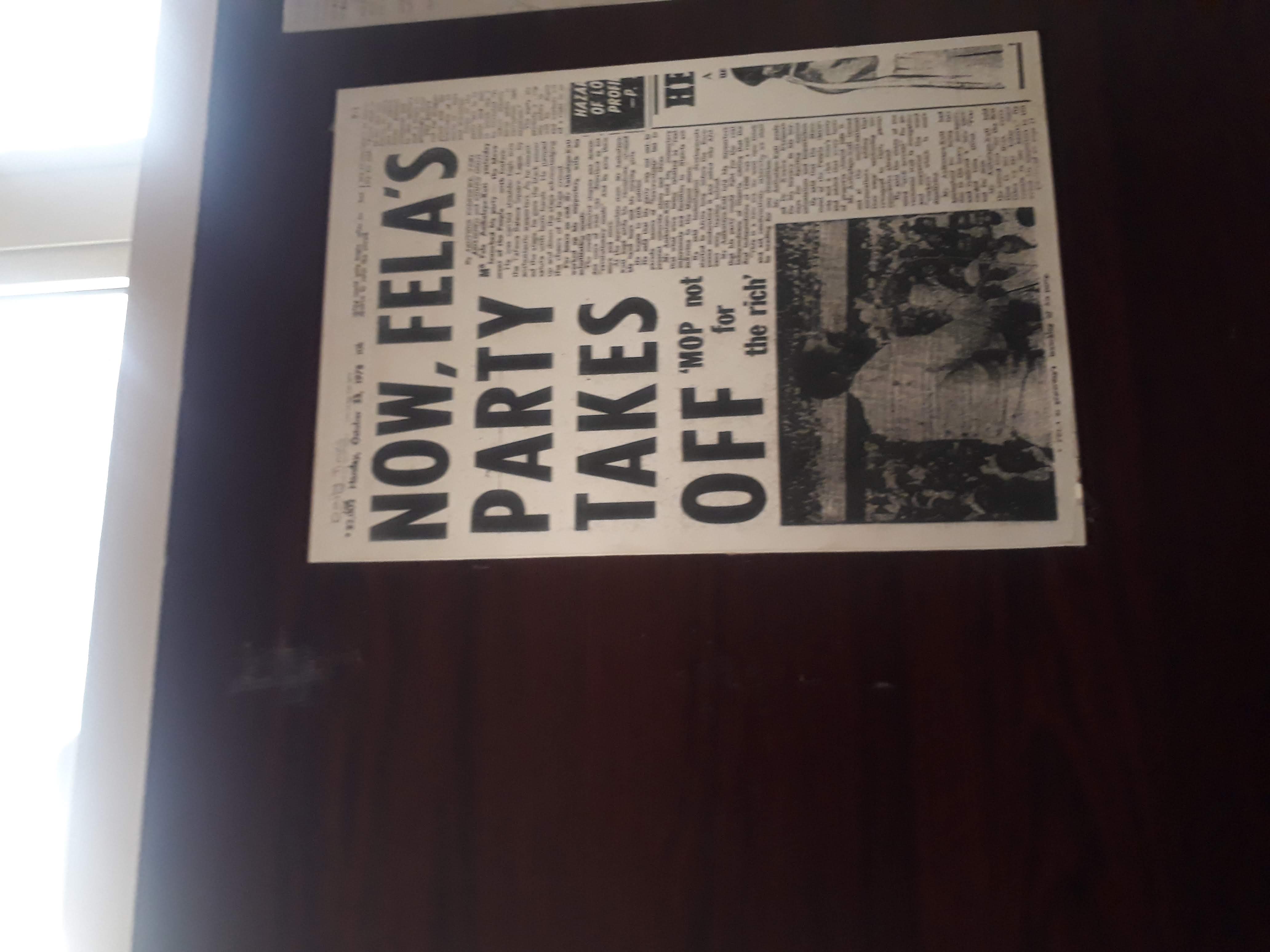 Making headlines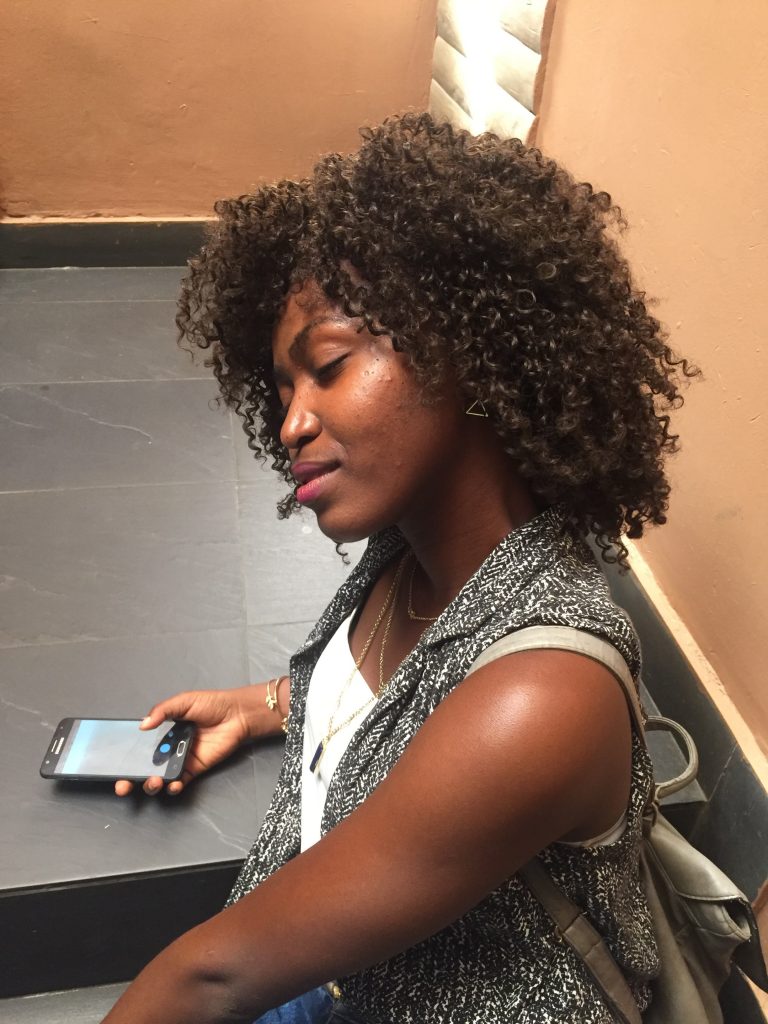 Sun Kissed