28 Oct

Exploring West Africa: Chale Wote Street Festival and Accra

.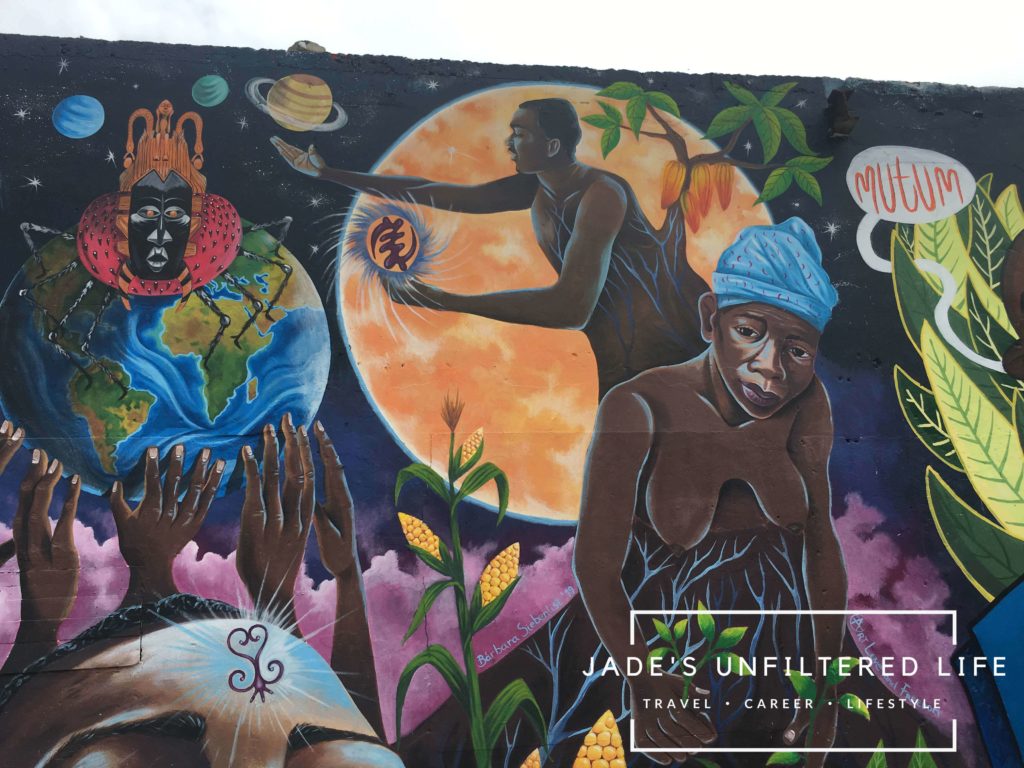 It all came down to this moment, 2019 Chale Wote Festival was the sole reason we travelled across West Africa and it was finally here! We timed the last few days of our journey to coincide with the last days of the 2019 Chale Wote festival and boy was that a good thing (here's where you stan my tour planning skills).
Before I go off on how interesting Chale Wote was/is, let me explain what it is:
Chale Wote is an annual street art festival that takes place in Accra, Ghana. Since it began in 2010, this festival has seen a lot of talented artists come to display their craft in different ways on the streets of Jamestown. People fly in from far and wide just to be a part of it and I highly recommend it if you're a lover of the arts.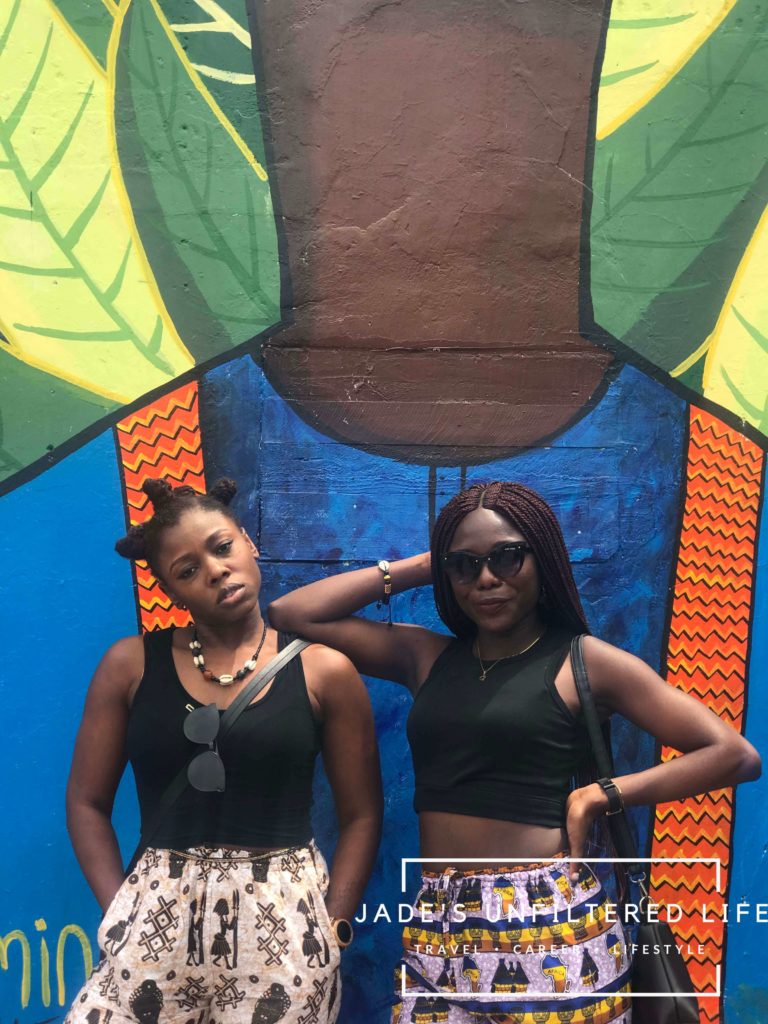 As I've done in the first few posts in this series, here's a breakdown of what we got up and experienced in Accra:
Ghanaian Food
Ghanaian food portions are huge! We went to some restaurant in East Legon called Mango Ase and ordered some Fufu, Banku, Light soup, unripe plantains and okra soup. Guys, we rolled ourselves out of the restaurant. To think that we saw people getting to the bottom of their plates.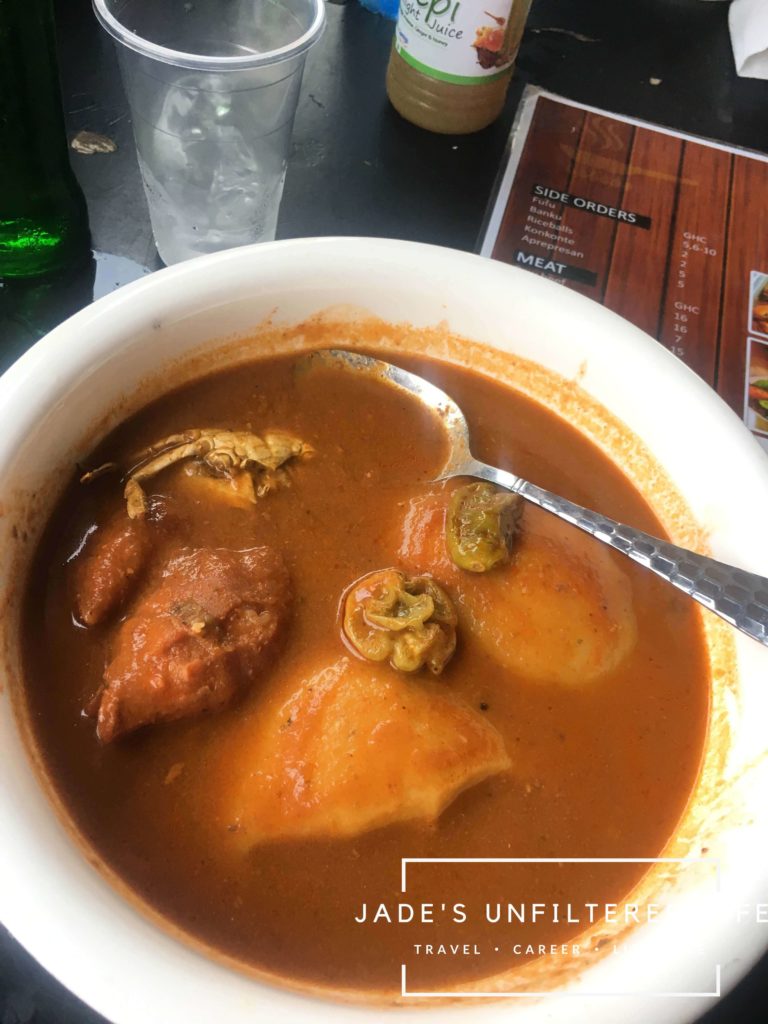 The raw pepper from Togo appeared here as well
I also tried Ghanaian Jollof but, it wasn't from the best place (Shoprite) so I can't really give a verdict on which one tastes better between Nigerian Jollof and Ghanaian Jollof. I'll be going back to Ghana in December so I'll be able to judge better then.
We also took advantage of the kitchen at our apartment and prepared our meals instead of eating out.
Transportation in Accra
We used Uber for the most part. The one time we tried a Tro-tro, we got lost and the conductor tried to scam us. But as sharp Lagos babes that we are, we put a stop to it real quick.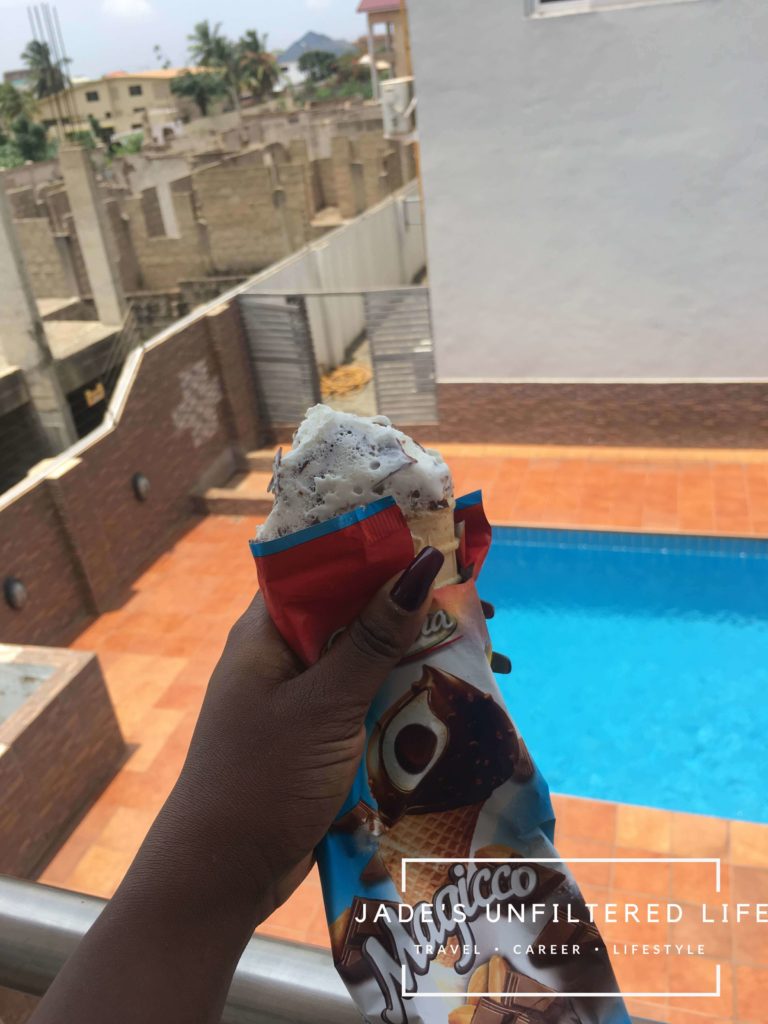 Accommodation
We stayed in the cutest Airbnb apartment in East Legon. We had access to a swimming pool and our hosts were very gracious. They allowed us to stay for some extra hours since our flight was scheduled for the evening. If you are ever in Accra and you're looking for a place to stay, check out Bon and Carla's place. If you sign up with my code, you get $25 off your first booking.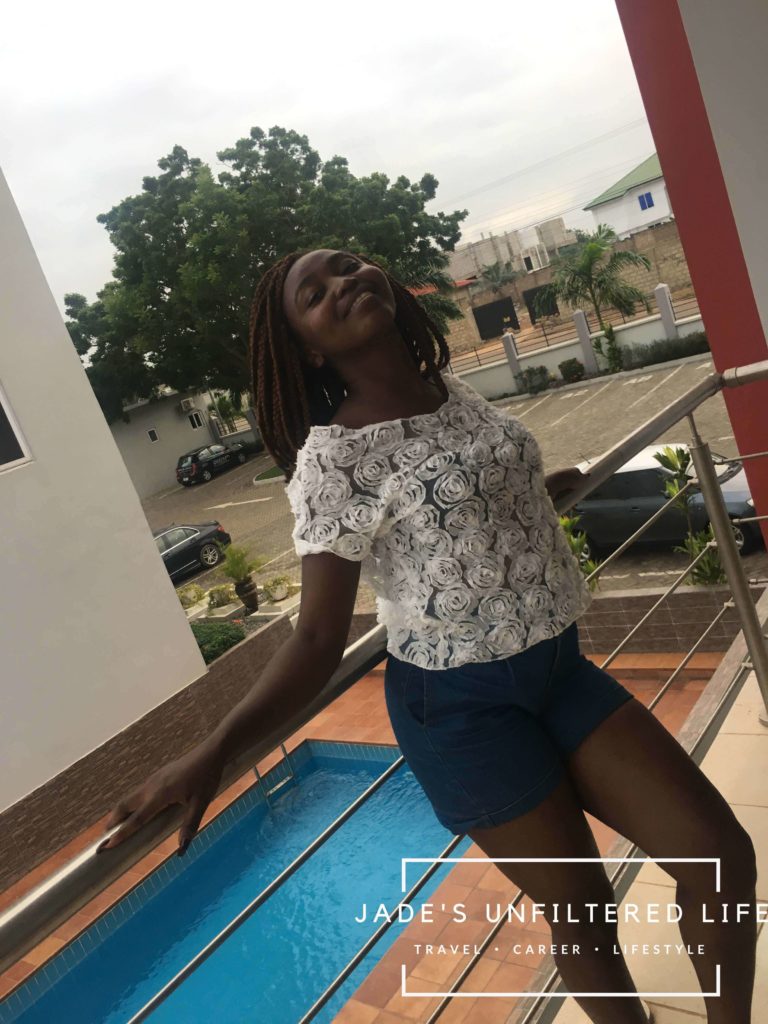 P.S If you're like me and like to save money while travelling, book cheap flights on Travelstart.
What to do in Accra
After having breakfast on Sunday morning, we went off to Jamestown where the actual festival was going to hold. We were a little early so we went off to explore central Accra:
Visiting the Kwame Nkrumah Mausoleum
The Kwame Nkrumah Mausoleum is just a few metres from the festival location, Jamestown. Here we got to learn about the life and times of Dr Kwame Nkrumah, who is also one of Ghana's foremost activists.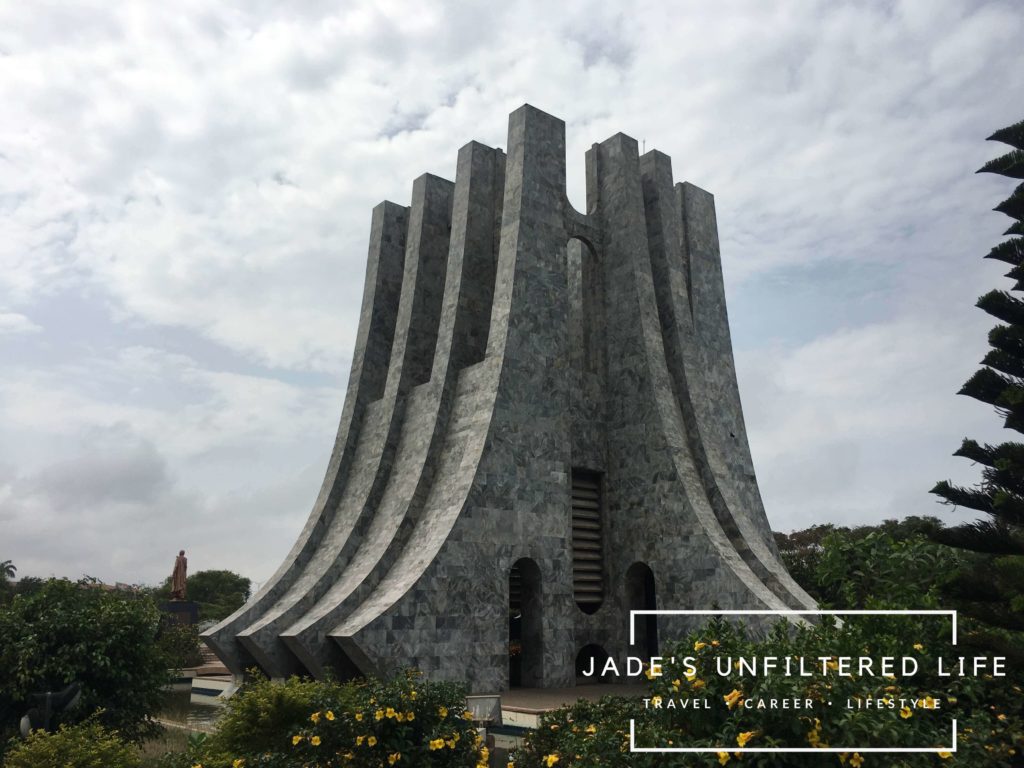 Dr Kwame Nkrumah's remains are actually resting in there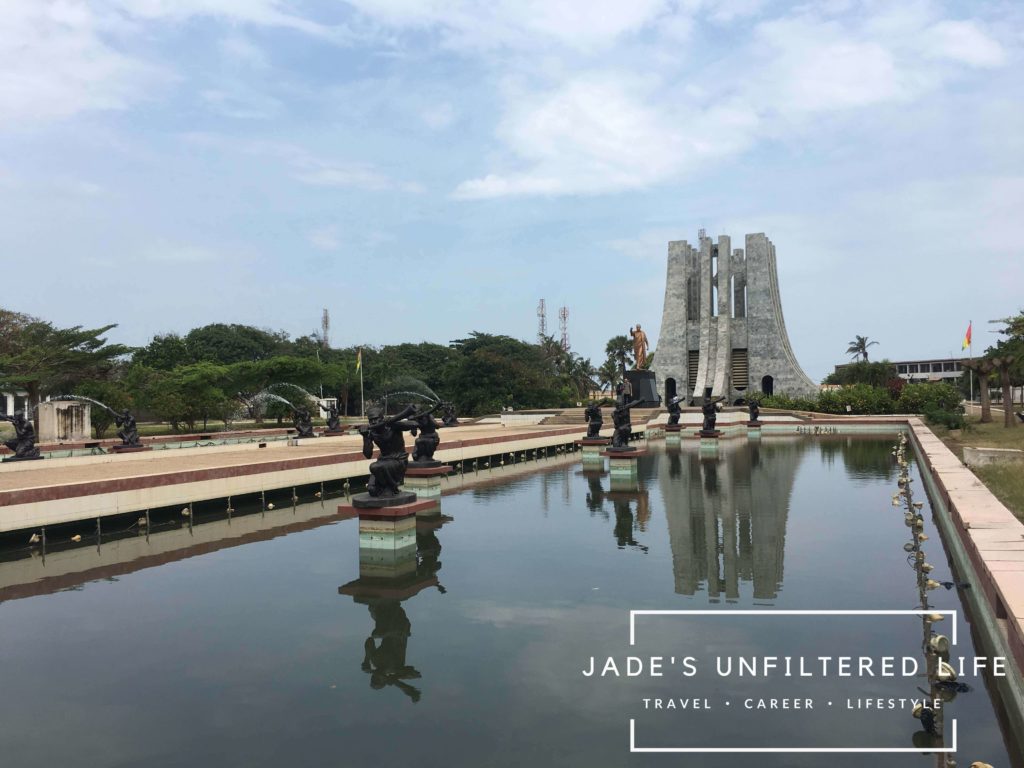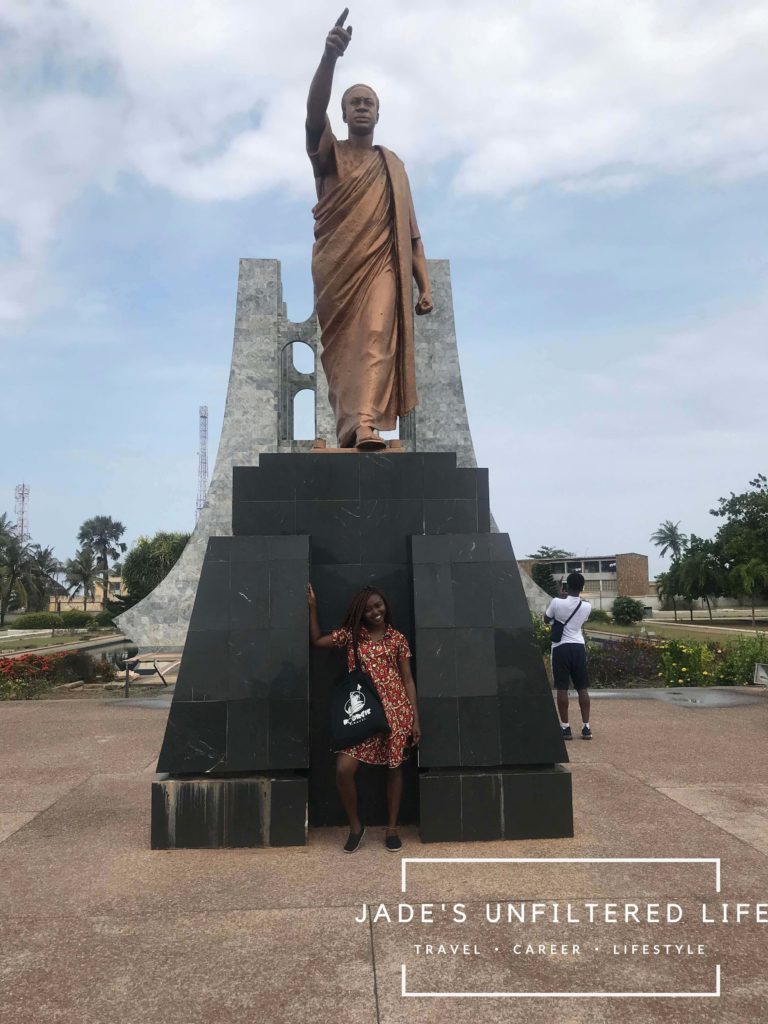 Accra Arts and Cultural Centre
Our first point of call here thought we were the typical tourists and tried to overcharge us for some fabric. We weren't having it so we went to another shop. Here we got really nice earrings as well as fabric and bags to take home.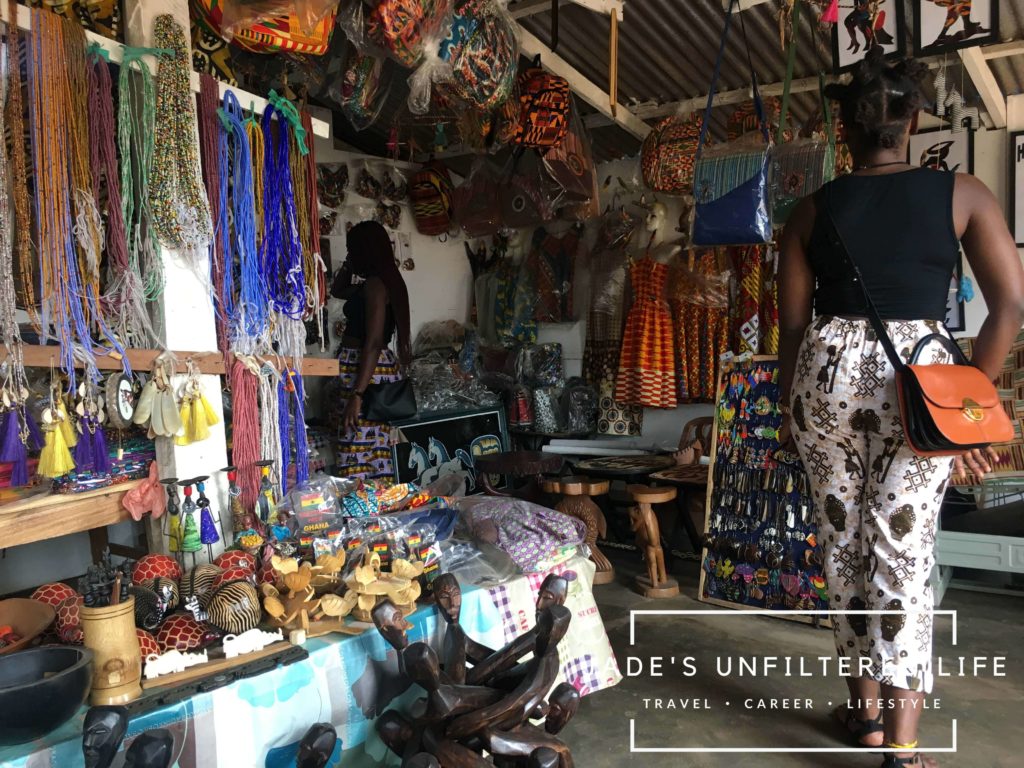 While we were shopping, we could hear the music from the Chale Wote venue and had to get there real quick.
Chale Wote Festival
I/we saw and experienced a lot of things at this festival and they can't be explained with words. Photos may just be able to help.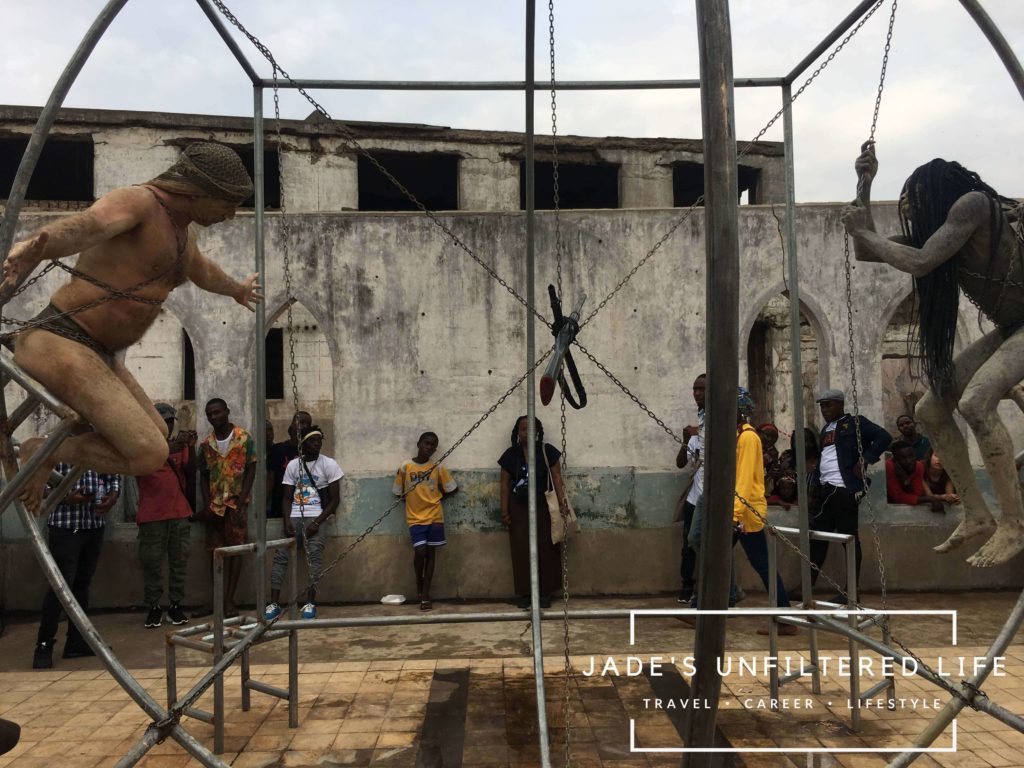 Didn't understand this art piece in the slightest least. They kept moving and turning and I was just thinking of how uncomfortable it was for them.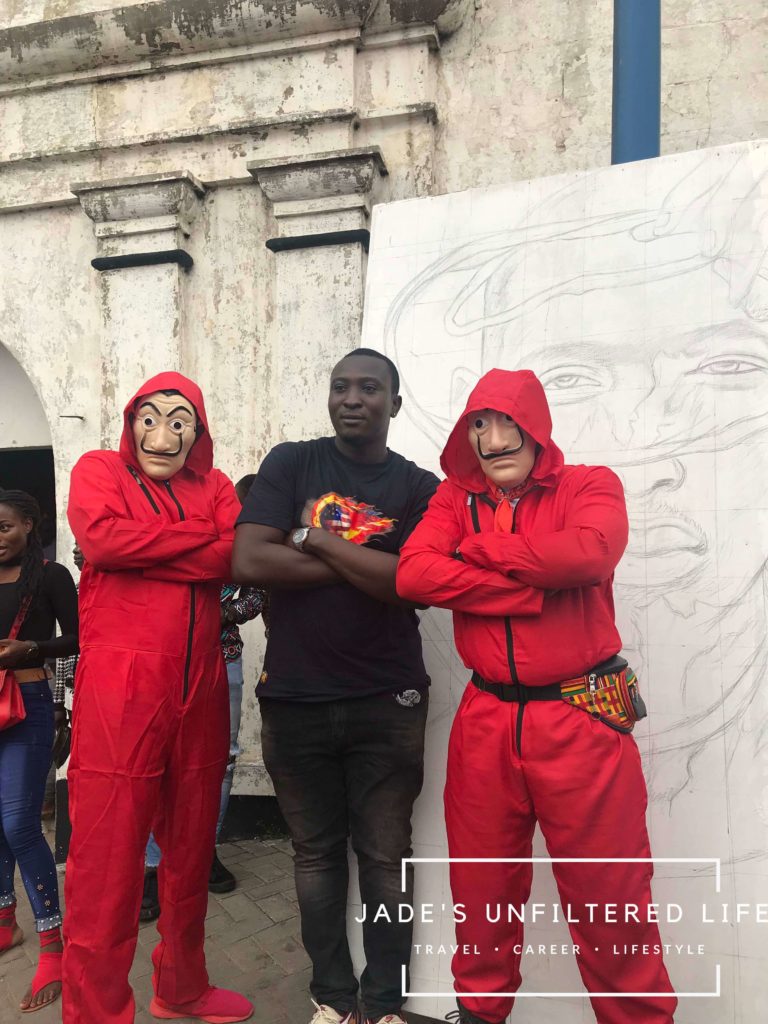 Bella Ciao!
Madina Market
Since our apartment was at East Legon, we decided to do a bit of shopping/sightseeing the morning before we left. Here, we bought some more fabric and chocolate.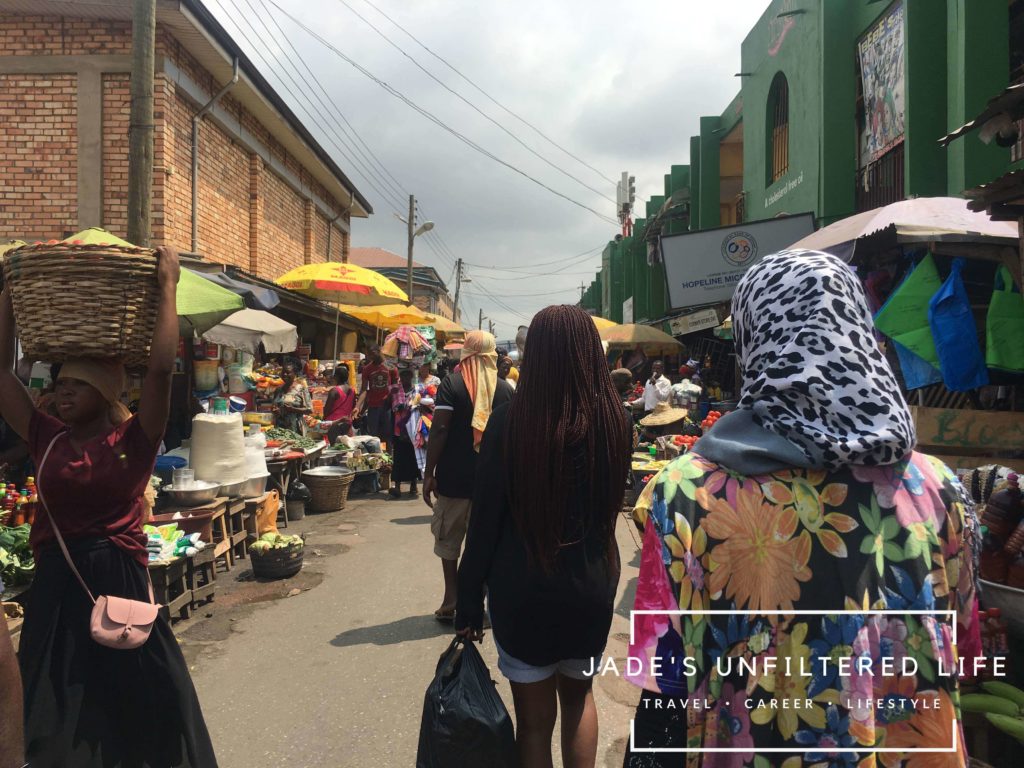 See more photos:
Kwame Nkrumah Mausoleum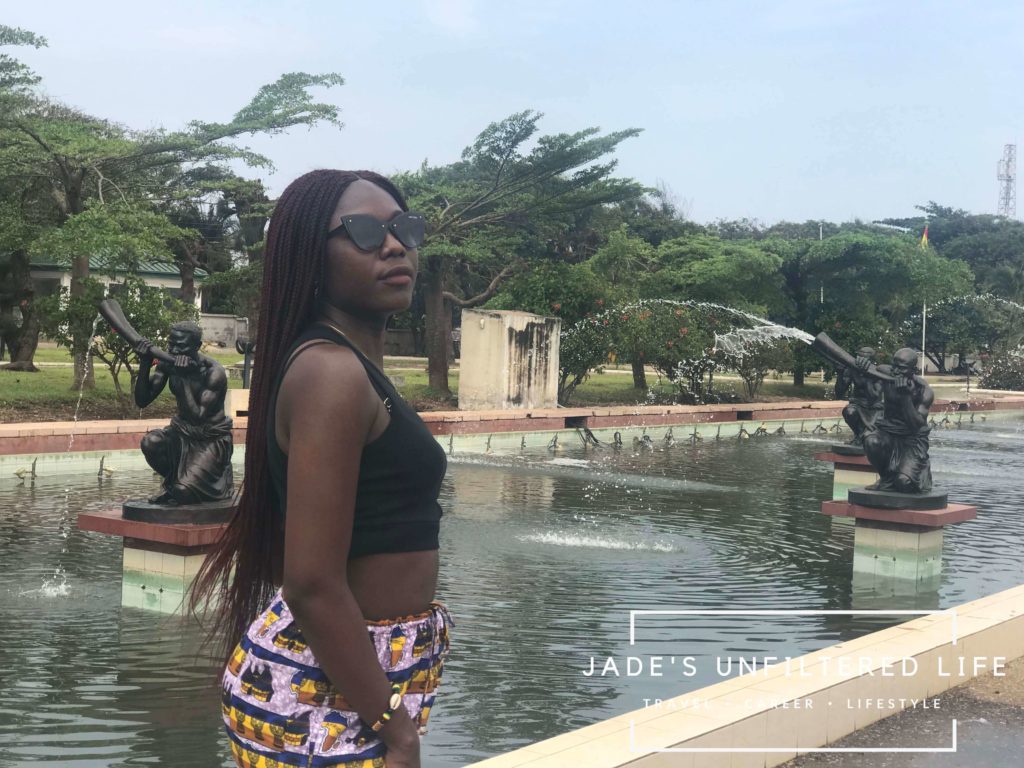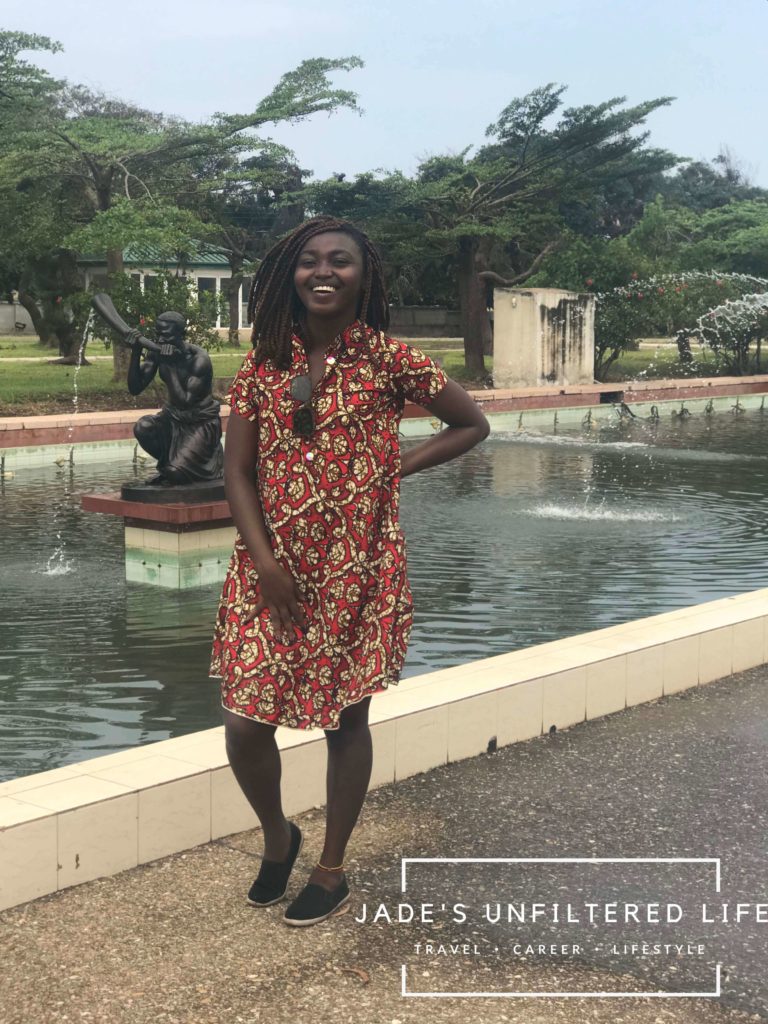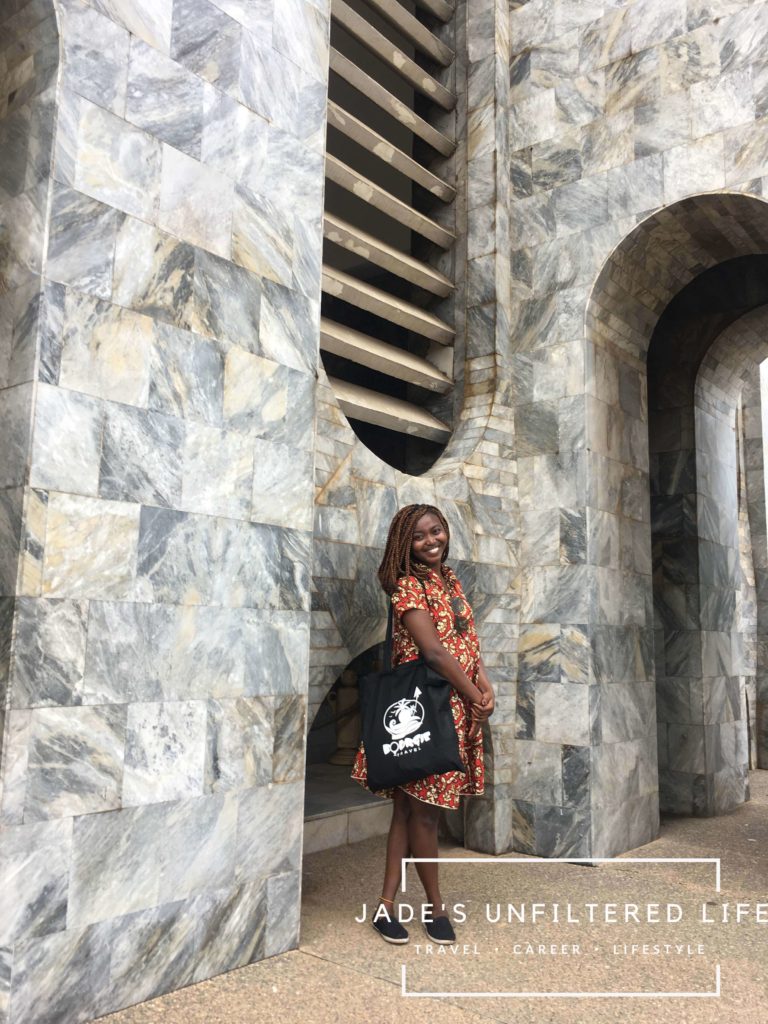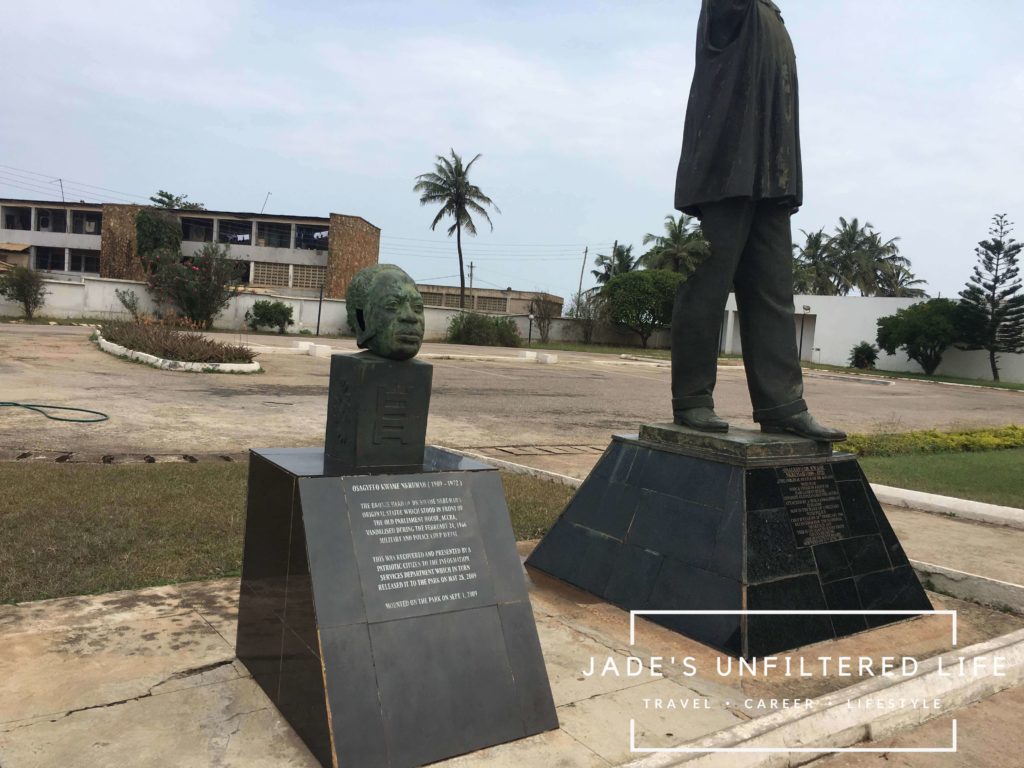 This statue of Dr Kwame Nkrumah was destroyed during a riot. In order to not erase history, they left it as it was. Amazing
Chale Wote 2019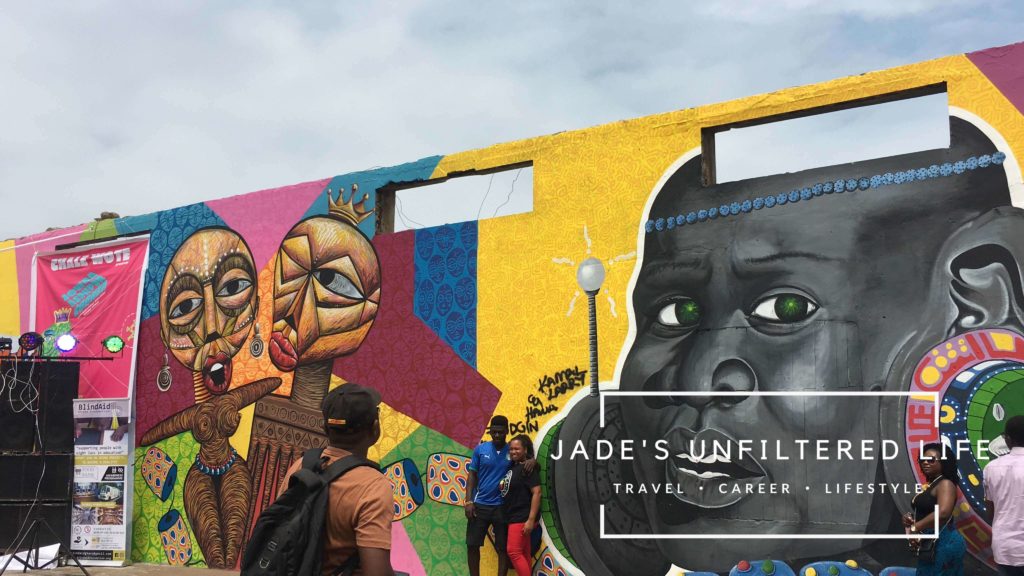 Before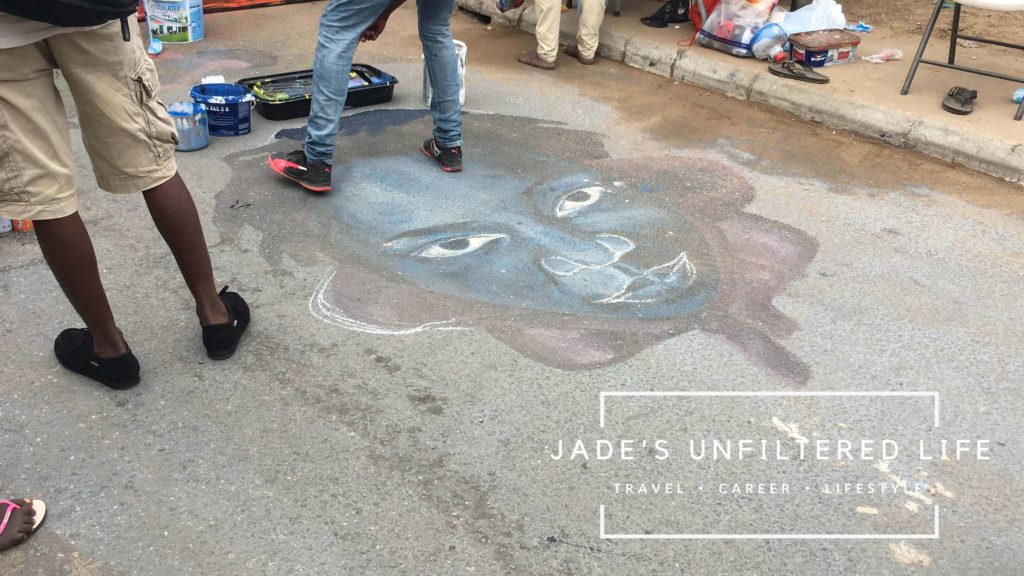 After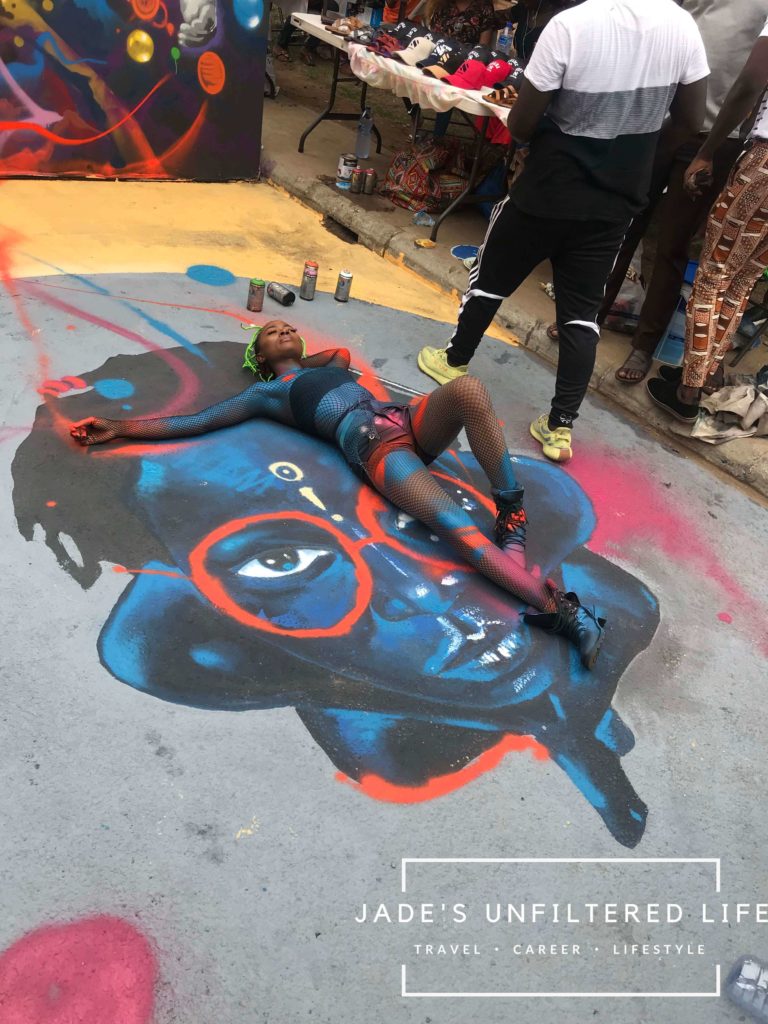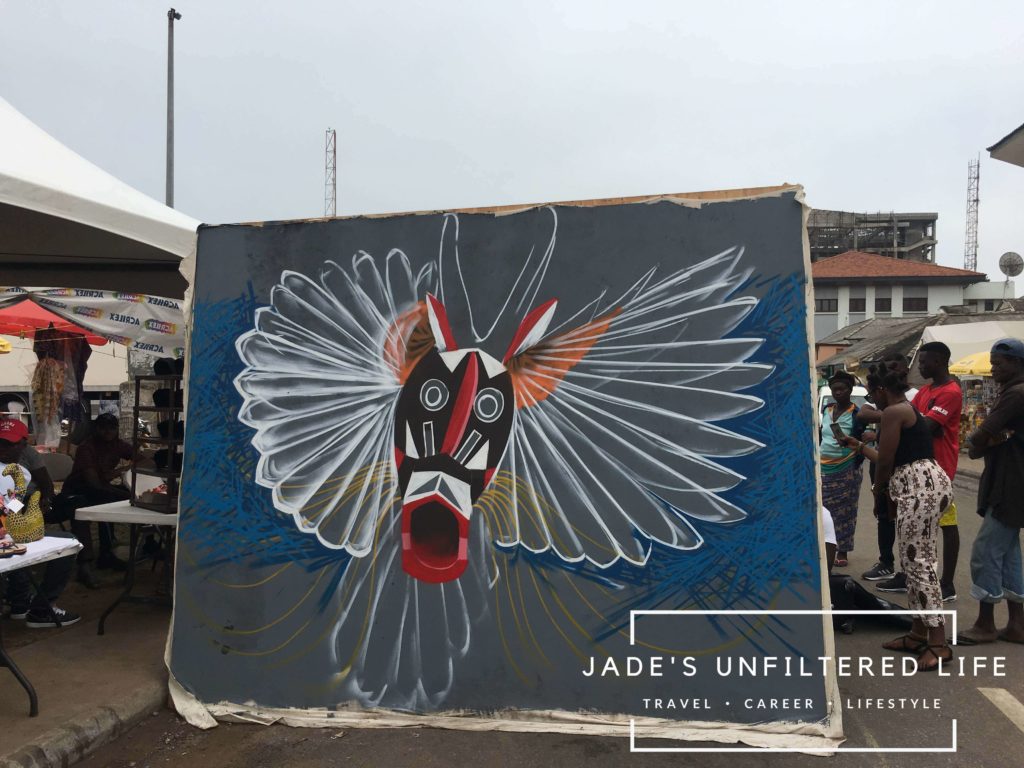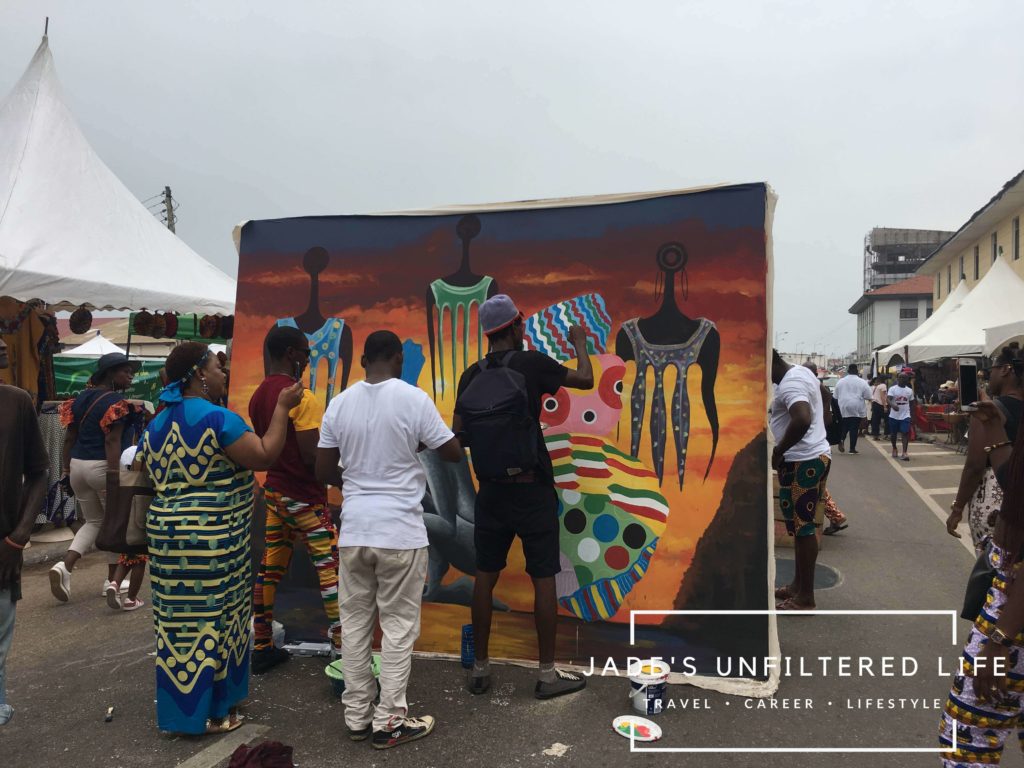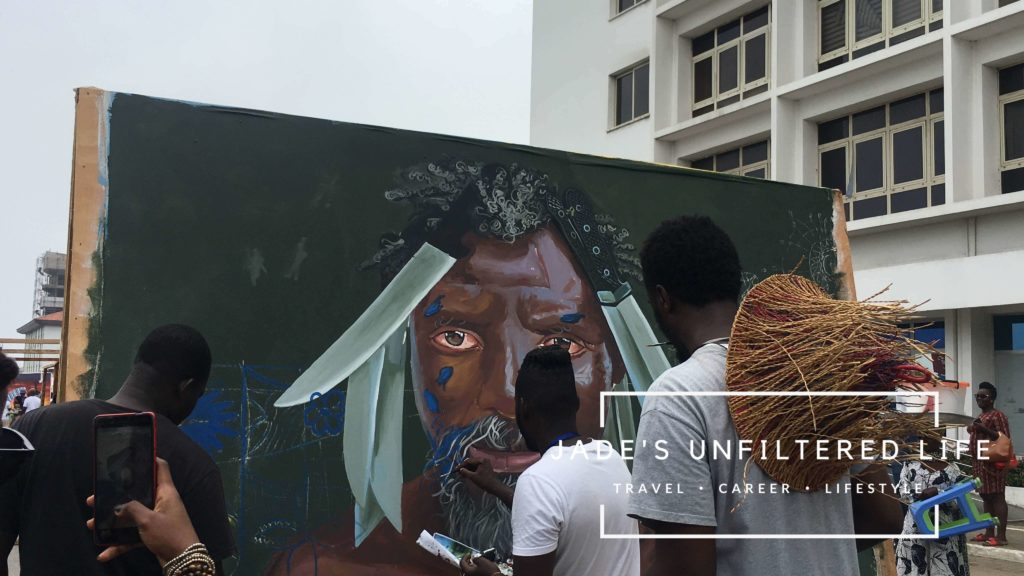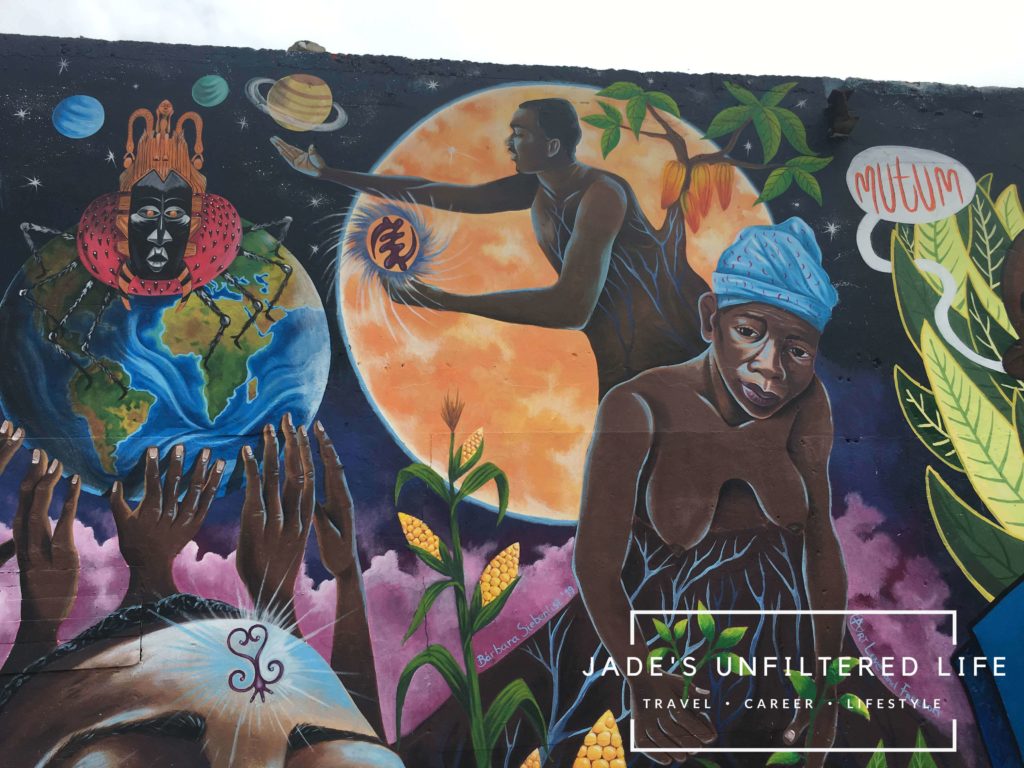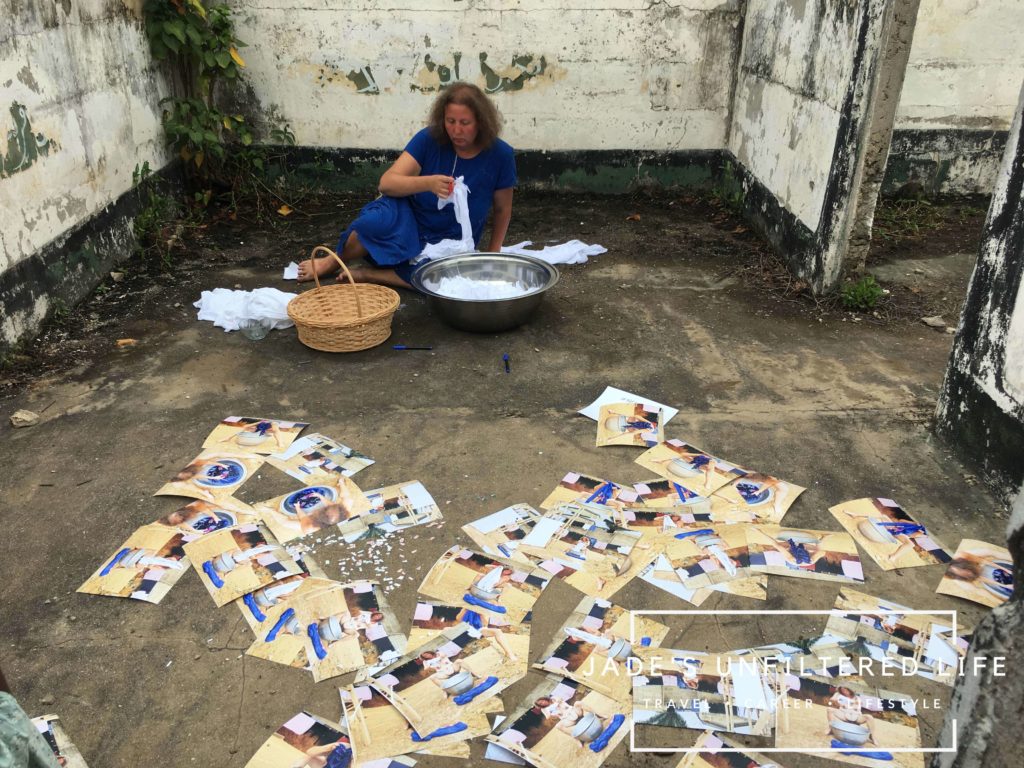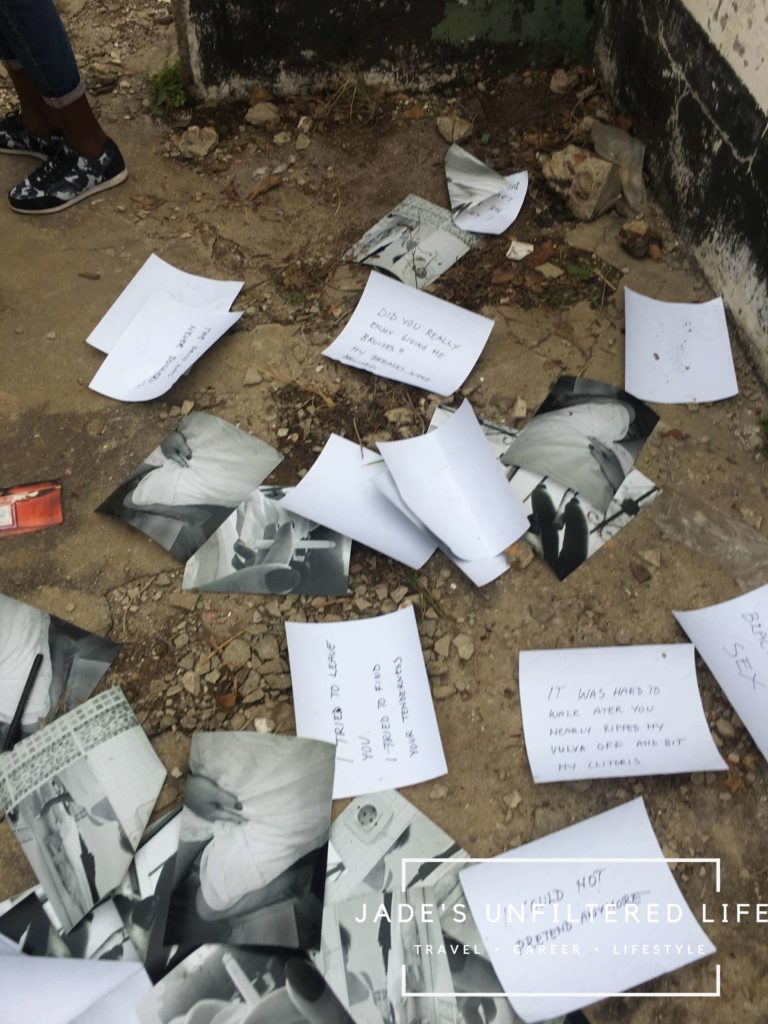 This piece was really deep. She shared her experience of rape and assault at different points in her life.
On some tourist behaviour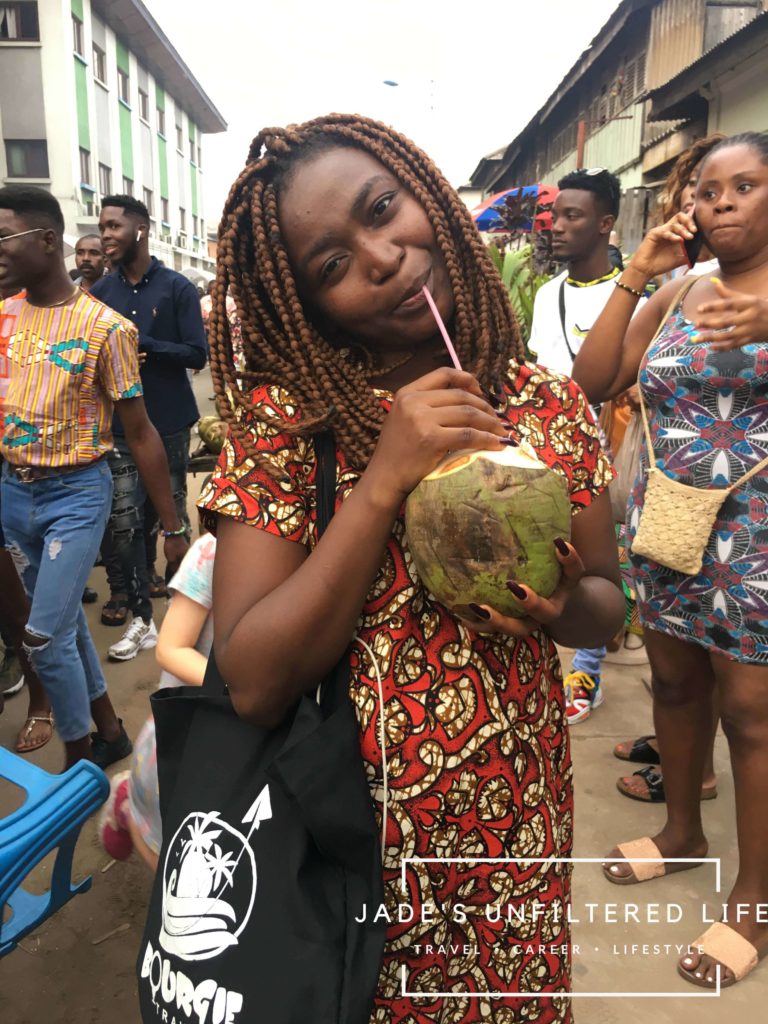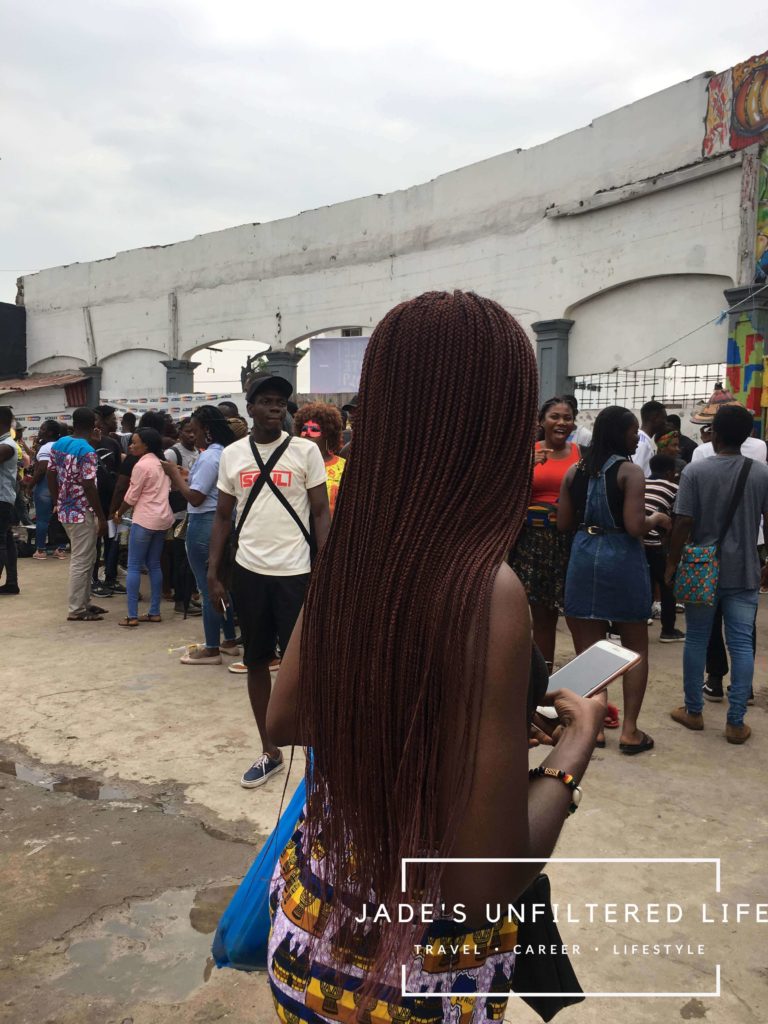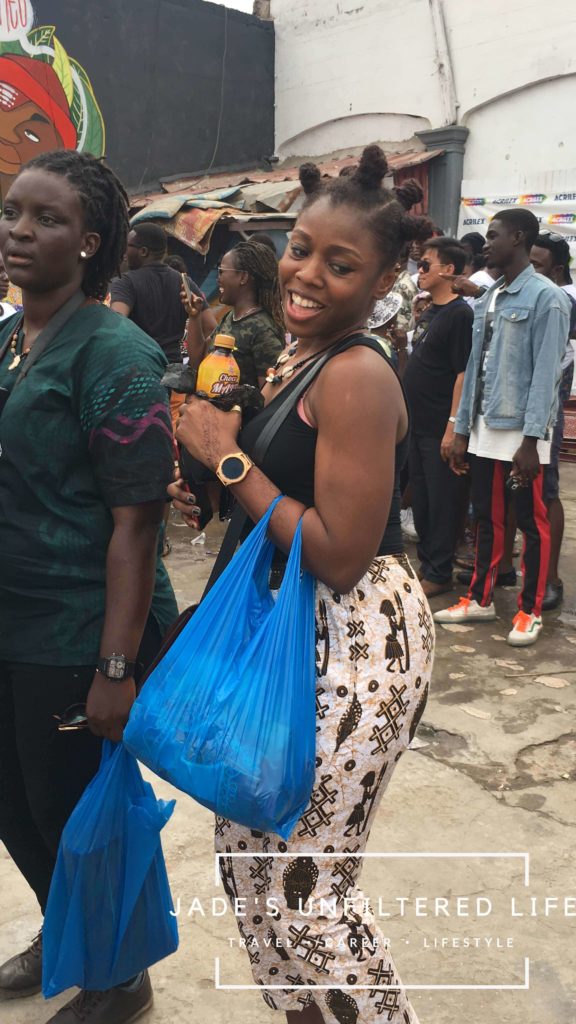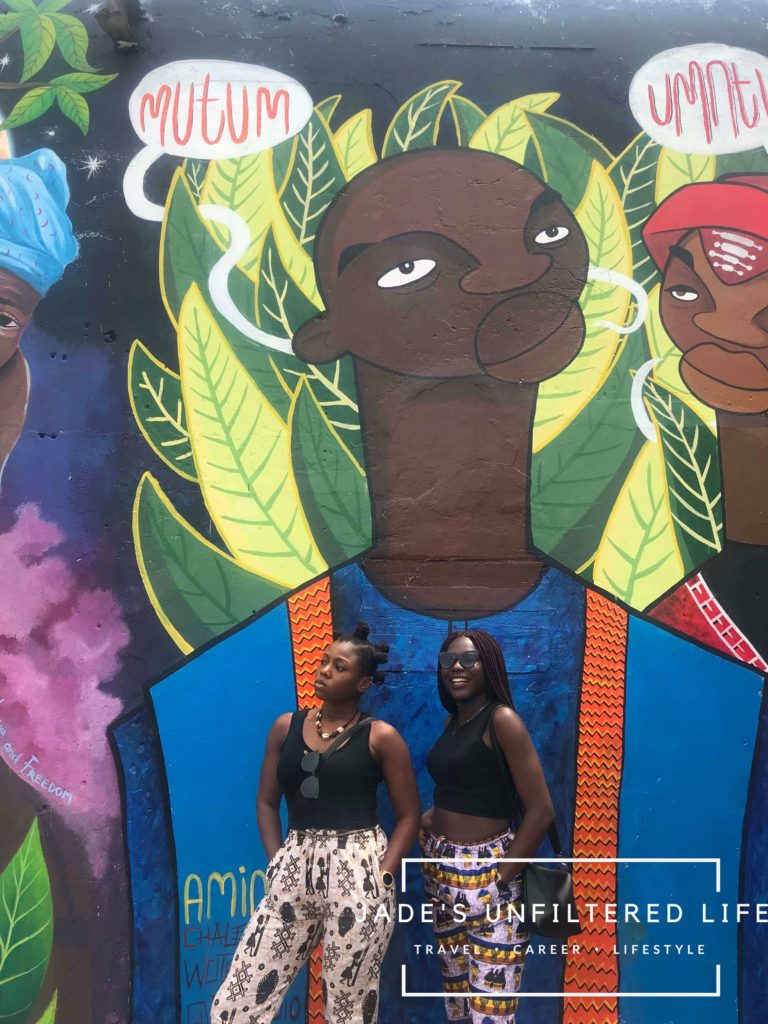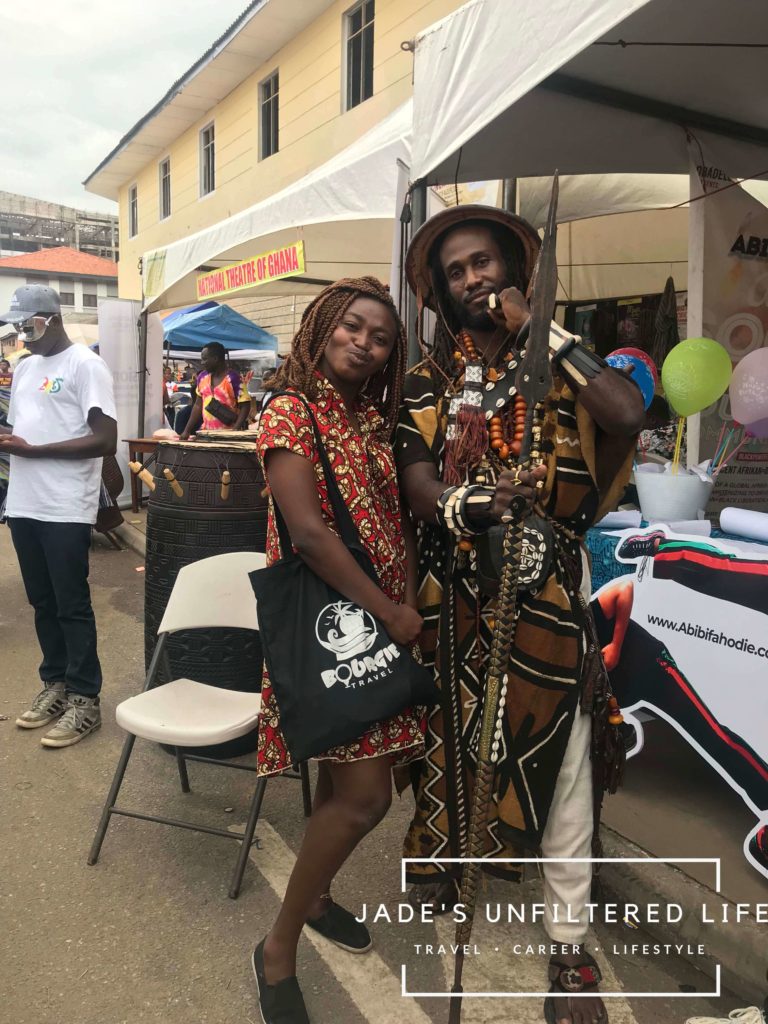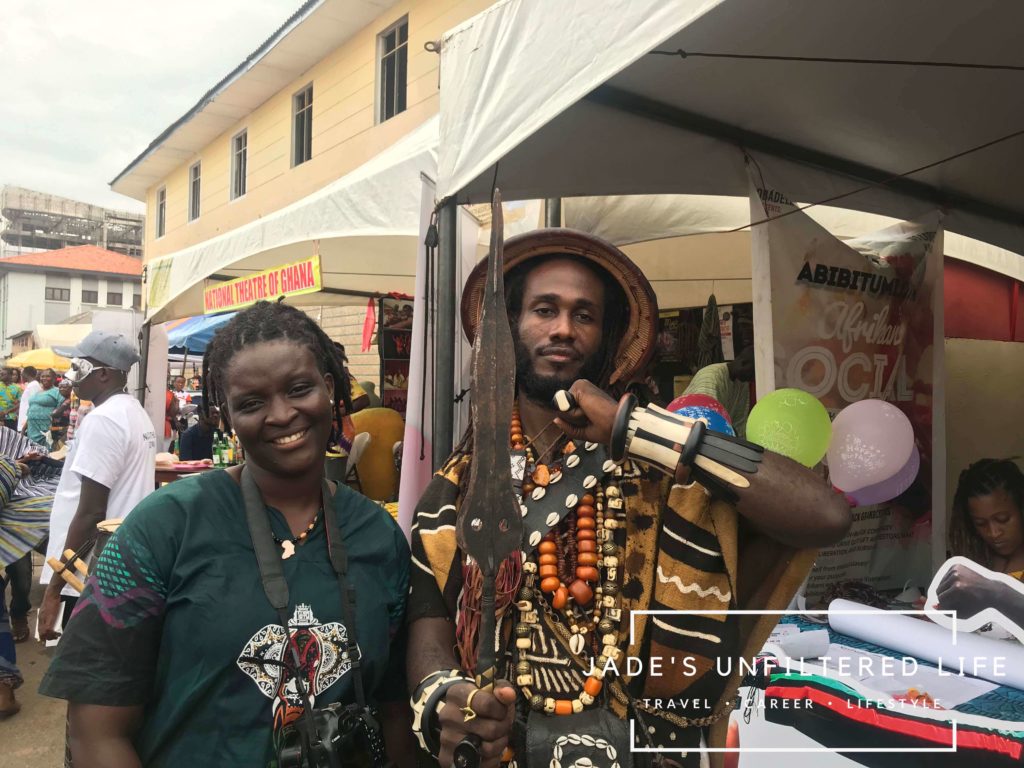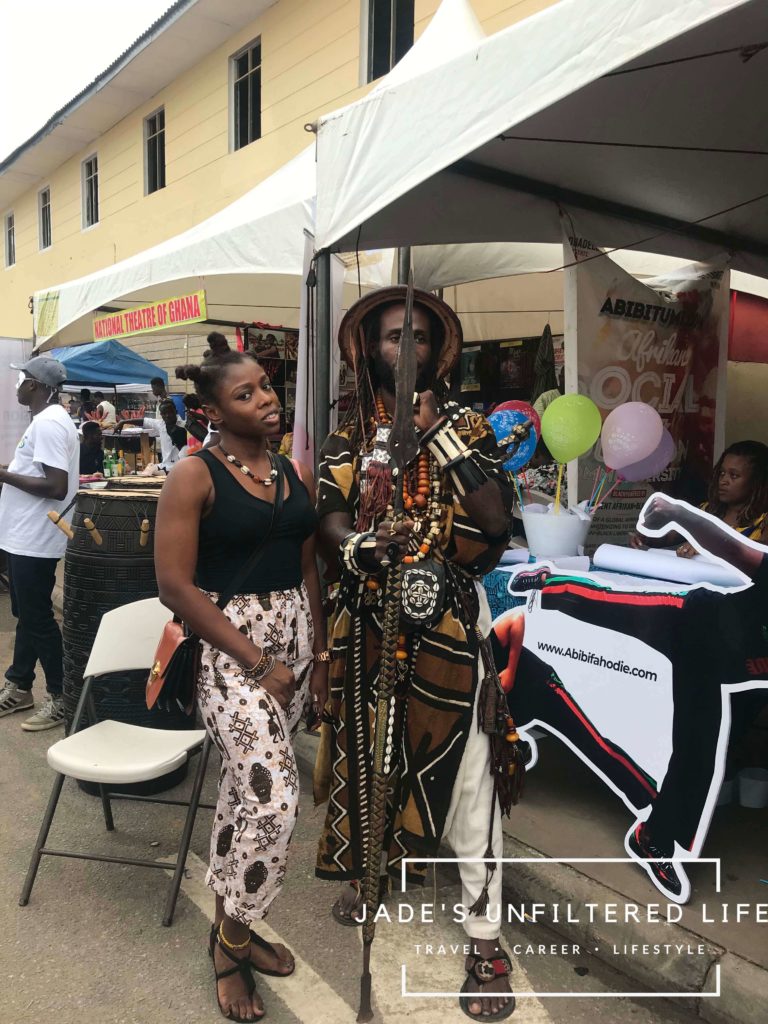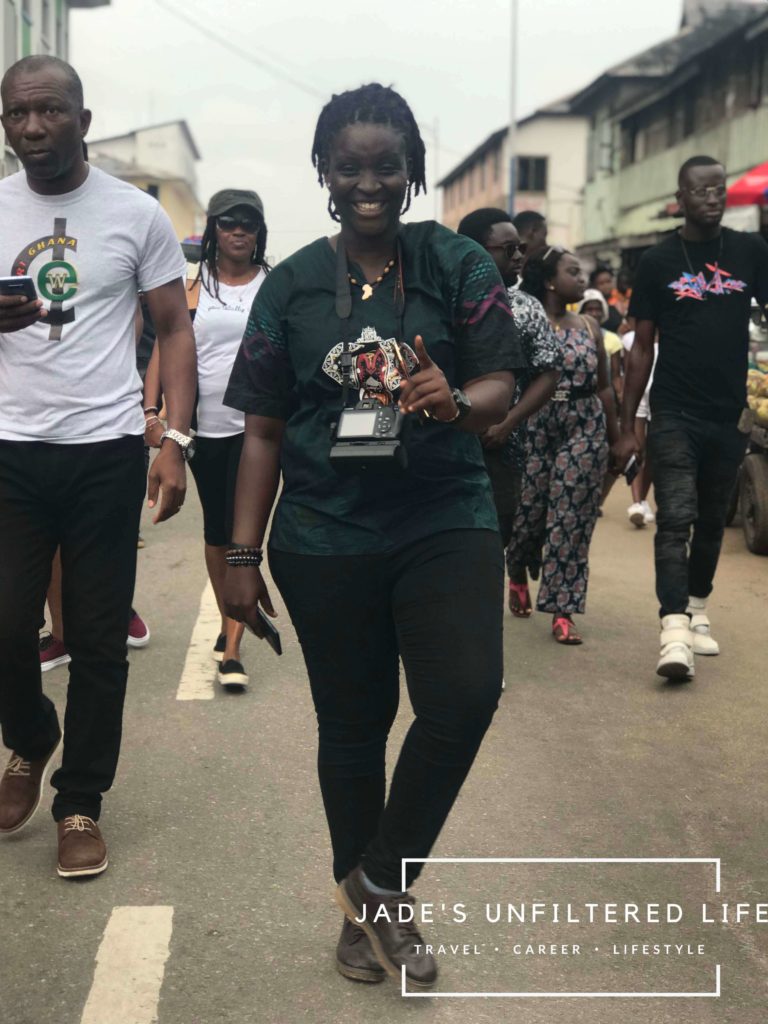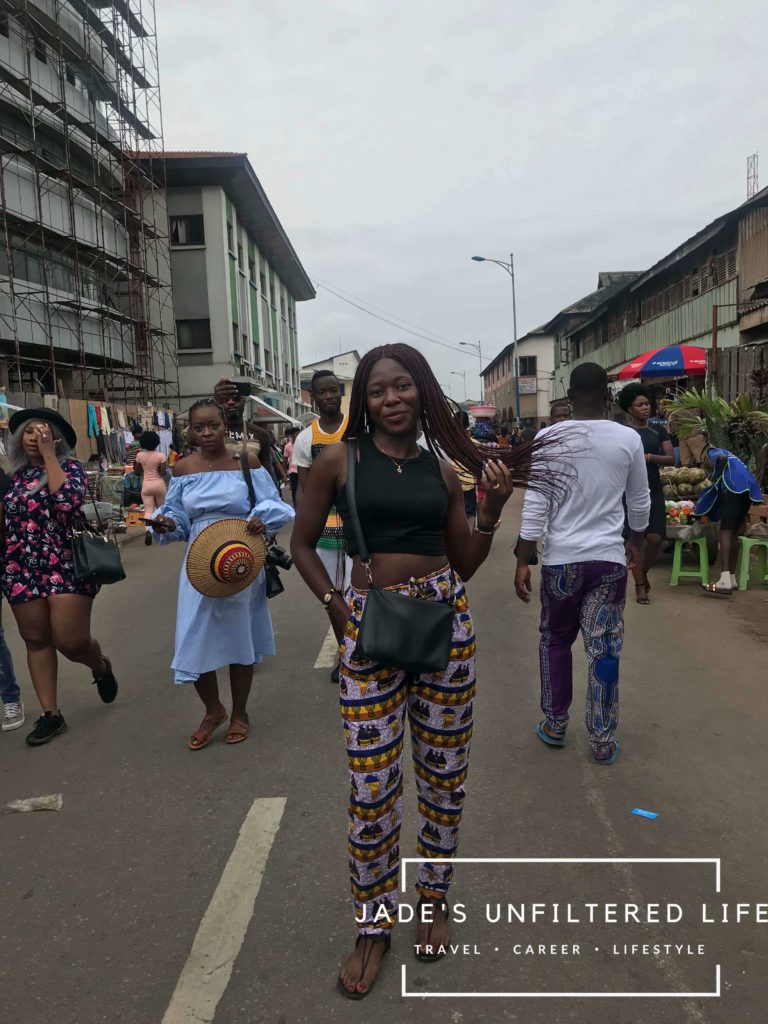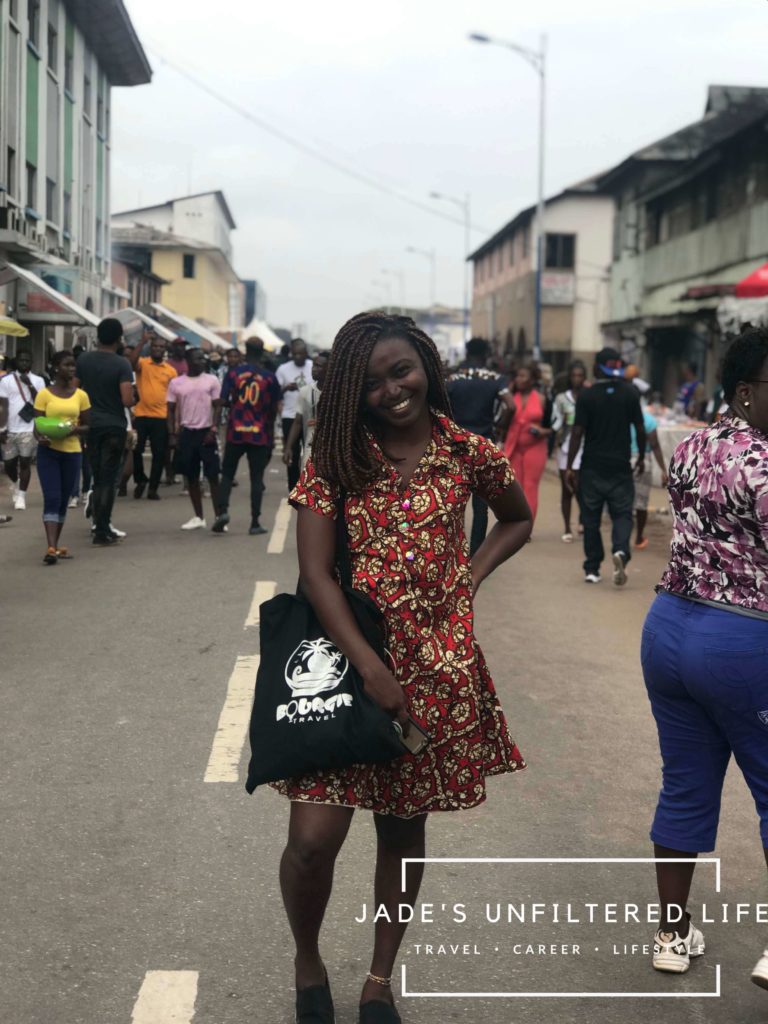 This brings us to the end of my Exploring West Africa series. You can read about my Benin Republic, Lome and Cape Coast experiences as well.
After all is said and done, which of these places intrigued you the most? Where do you see yourself visiting in the next 6 months?