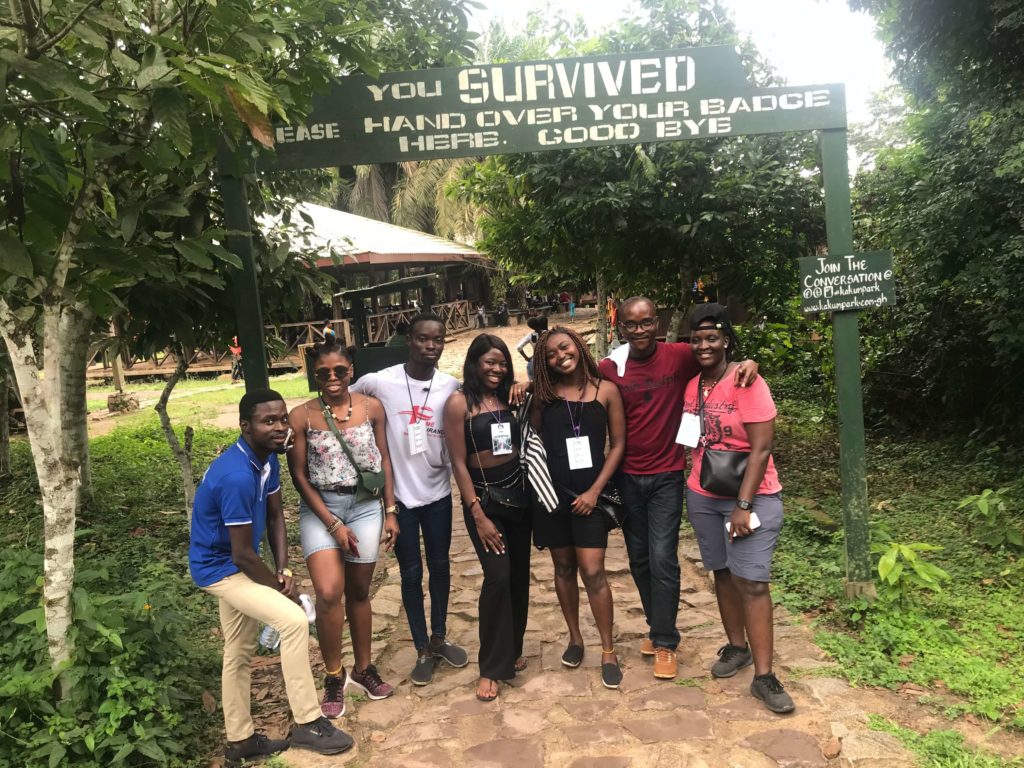 21 Oct

Exploring West Africa Part 4: Must-Visit Destinations in Central Region, Ghana

We took on a daunting task when we decided to travel all the way from Lome, Togo to see some amazing destinations in Central Region, Ghana by road. In retrospect, we were supposed to leave Lome early, but some people (please refer to their names in previous blog posts) decided to go shopping on the same morning we were supposed to leave town.

The worst part is, they bought the cutest pants so they could twin at Chale Wote and conveniently forgot to buy for me. Yes, I'm still hurt NK and Rachel.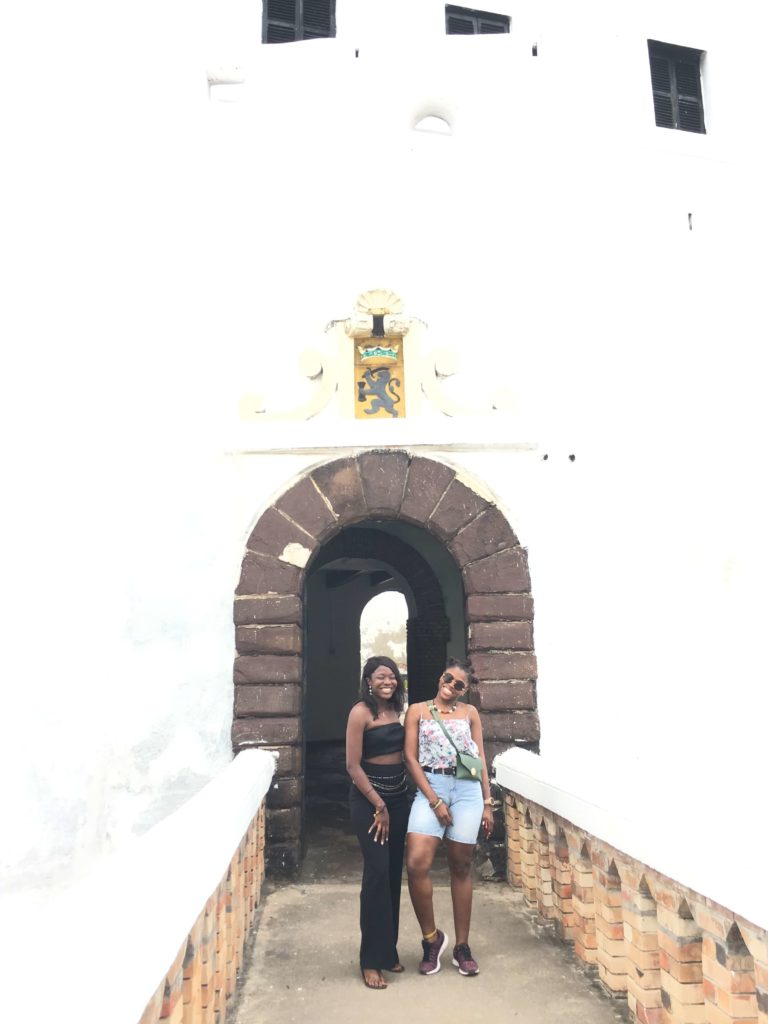 Like the other posts in this series, I'll break down my experience into bits so it can help you plan your journey if you want to do this.
Crossing the Aflao Border
For some reason, I thought this was going to be the most stress-free border but boy was I wrong. Remember when we were crossing the Hilacondji border, we had to pay 2000 CFA to get a Togo stamp. We were under the impression that we only needed to stamp once on a fresh passport and won't have to do it again. 
Then we got to Aflao and the driver said we have to pay to stamp out. In retrospect, it might have been that he scammed us but we were too tired to care. 
We moved on to the Ghana side of the border and then our driver came to meet us for more money. We weren't having it so we got down and eventually paid only 30 Cedis each to cross the Aflao border.
Currency
I still can't get over the fact that Ghanaian money used to have a lot of zeros. What is now 1 cedi used to be about 10000 cedis but when they devalued their currency, they took all the extra zeros off. 
Currently, the highest denomination is 50 Ghanaian cedis and that my friend, is a lot of money.
As at the time we travelled, (August 2019), 1000 Naira was exchanged for 14 Cedis. 100 dollars was exchanged for 580 cedis at the Aflao border. We got better rates when we changed money at the mall. 
Getting to Cape Coast
Of the entire trip across 3 countries, this was the longest time we stayed on the road. It takes about 6 hours to go from Aflao border to Cape Coast by road. 
If this is too long for you, there are 2 other options; break your journey into smaller bits i.e you can go into Accra first, then go on to Cape Coast the next day 2) Fly from Lome into Accra.
Accommodation
We stayed at Hans Cottage Botel. A quick review: the place is really serene and quaint. The staff were really polite and all the activities listed on their website are actually available – they have a crocodile garden, a serene lake and a small island for bird watching.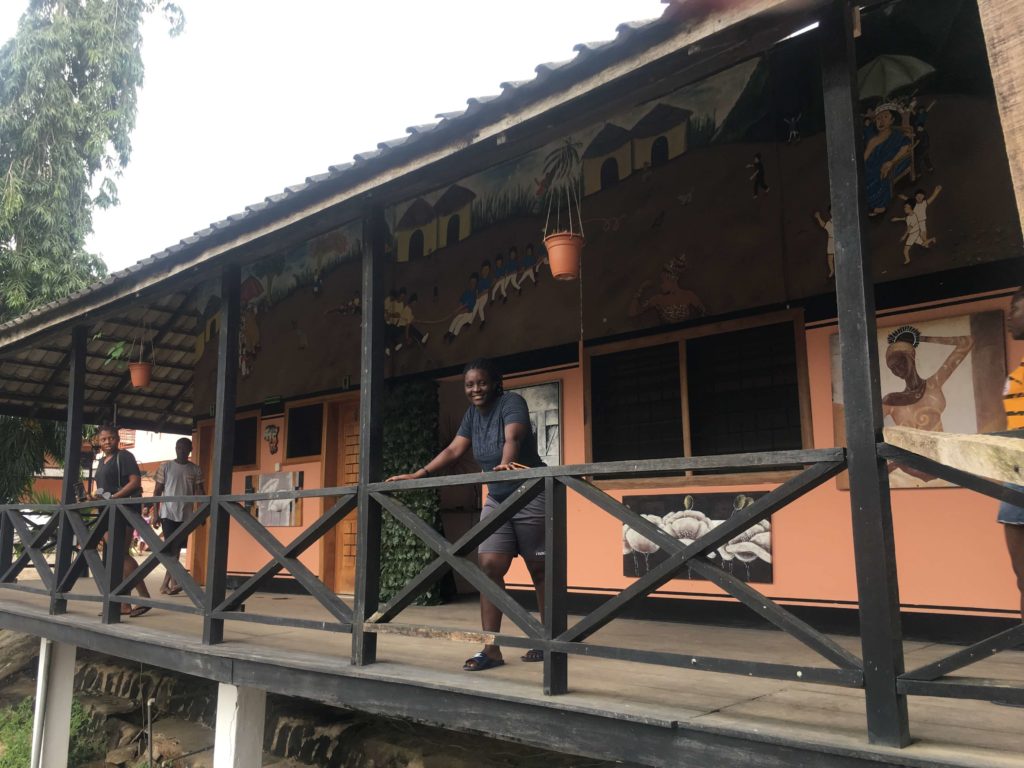 The only minus was that the Wi-Fi wasn't strong in the rooms. We had to hang around the reception and restaurant for more than half the time.
Food
It was in Cape Coast that I tried Shito for the first time and by Jove, I want more. I want Shito on everything! It's also called black sauce and has this taste that can't be described.
Our hotel provided breakfast and so babes ate that as well.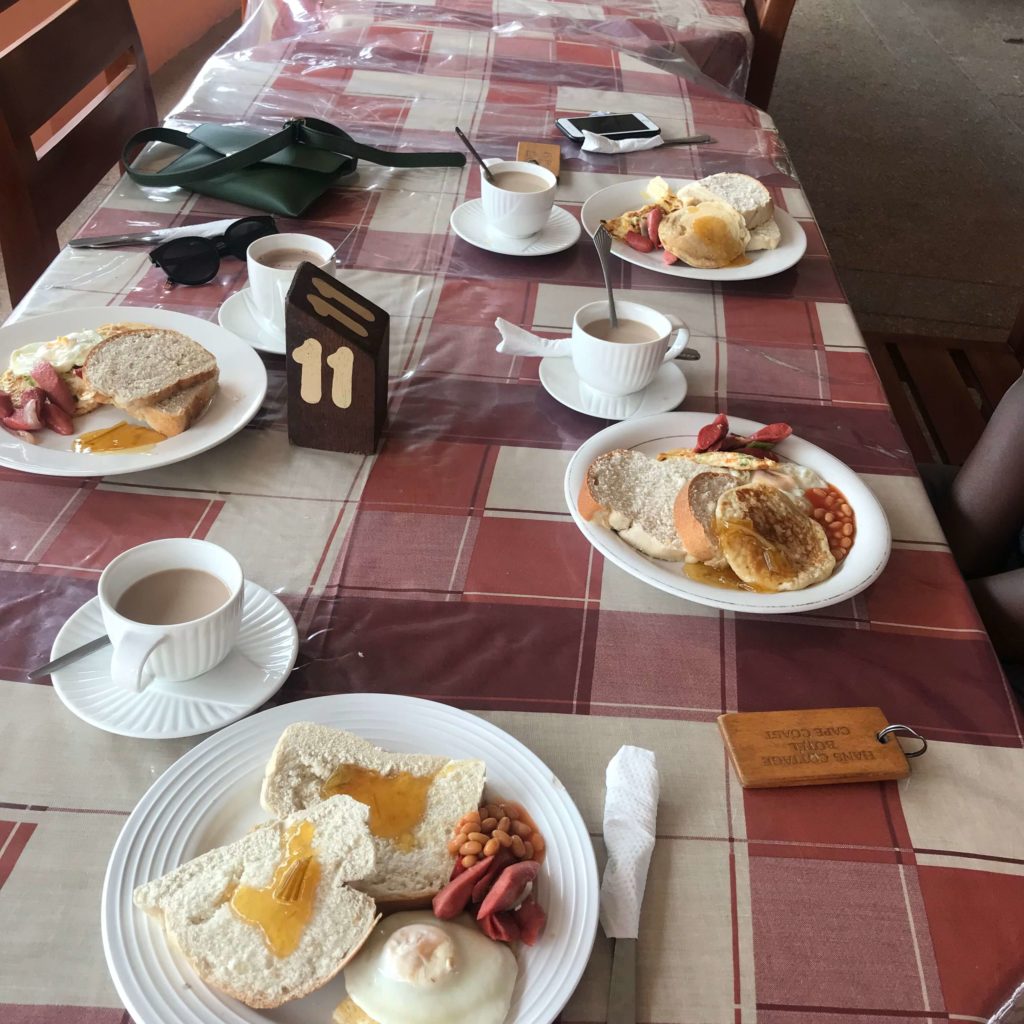 Language
The language of the people of Cape Coast is Fante. A couple of times, people found it weird that we spoke only English. Not sure it's because we looked like beautiful Ghanaian babes or they just thought everyone should speak the language.
English only, please.
Destinations in the Central Region
Compared to Accra, Cape Coast is that elder brother who has been around for a while and has seen it all. We visited 2 notable places – Kakum National Park and Elmina Castle during our 2-night visit.
Kakum National Park
The Kakum National park first reminds me of the Obudu cattle ranch, just that it was a lot less cold but just as wet. We learned that the lands have never been cultivated and they are an important part of Ghana's conservation efforts.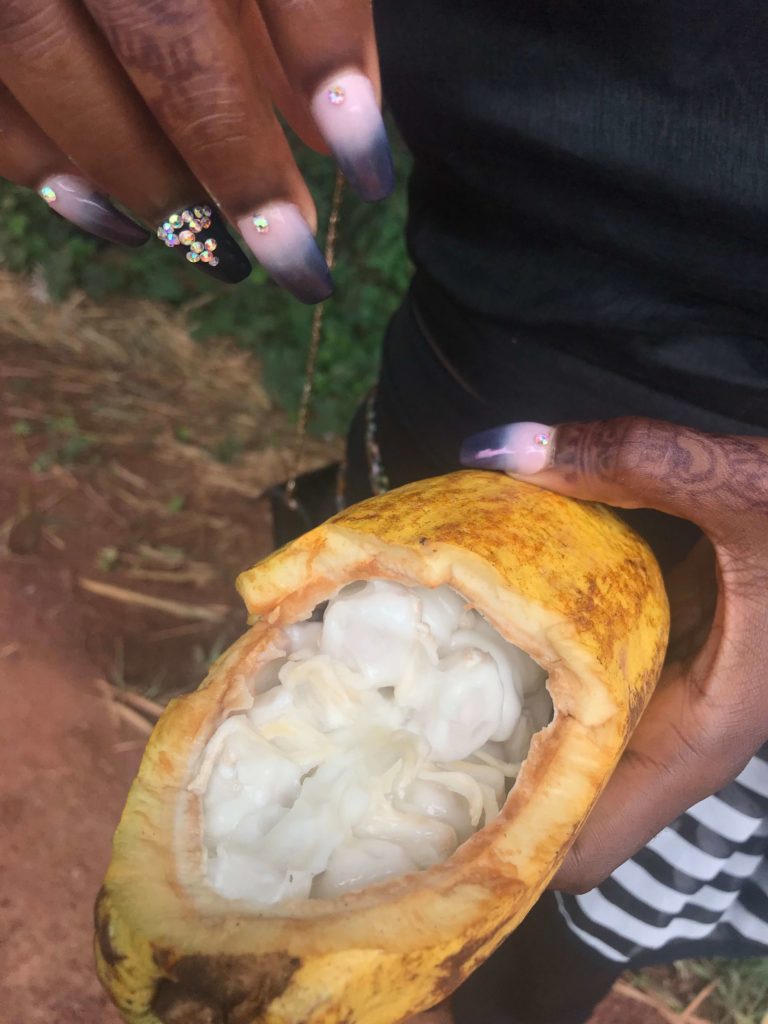 Had cocoa for the first time here
There are several activities available at Kakum National park. You can go bird watching, climb the canopy walkway, or even go hiking. We opted for the Canopy walkway alone.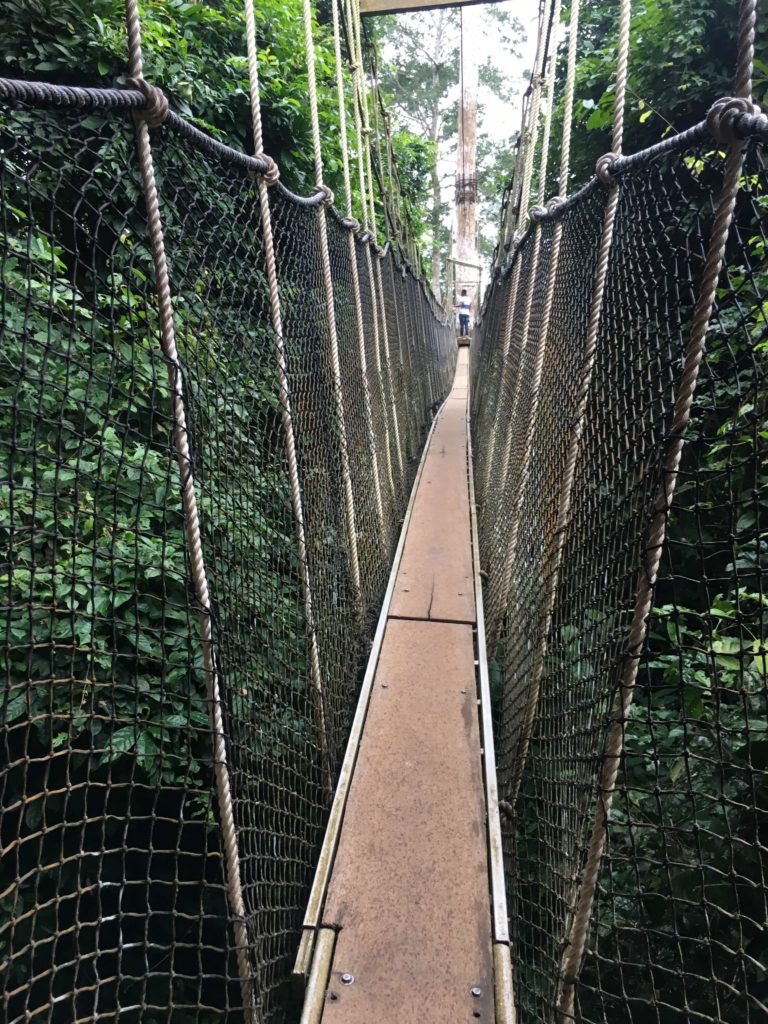 If you have been to the Lekki Conservation Centre or Obudu mountain resort, you have most likely seen a Canopy walkway. They provide pedestrian access to a forest canopy through bridges between trees in the canopy of a forest.
The Kakum Canopy Walkway is 330 m long, passes over 7 bridges and is over 50 metres (160 ft) high. By the time we were done, Rachel was wondering why she opted-in in the first place.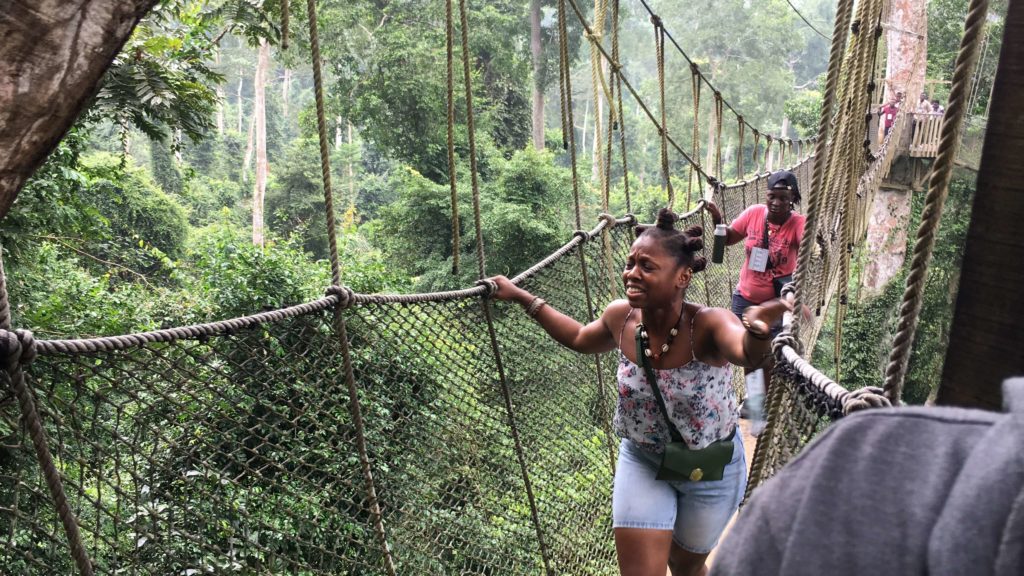 Elmina Castle
There are 2 castles in Cape Coast and both are listed as UNESCO world heritage sites. If you've been to Ouidah, you must have heard/seen some of the structures that were put in place during the Colonia era.
A little bit about Cape Coast.
Cape Coast is a big city, and fishing port, and is situated on its south to the Gulf of Guinea. From the 16th century until Ghanaian independence, the city and fishing port changed hands between the British, the Portuguese, the Swedish, the Danish and the Dutch. During this time, they built Forts and Castles to help transport slaves from Ghana and African countries to the world.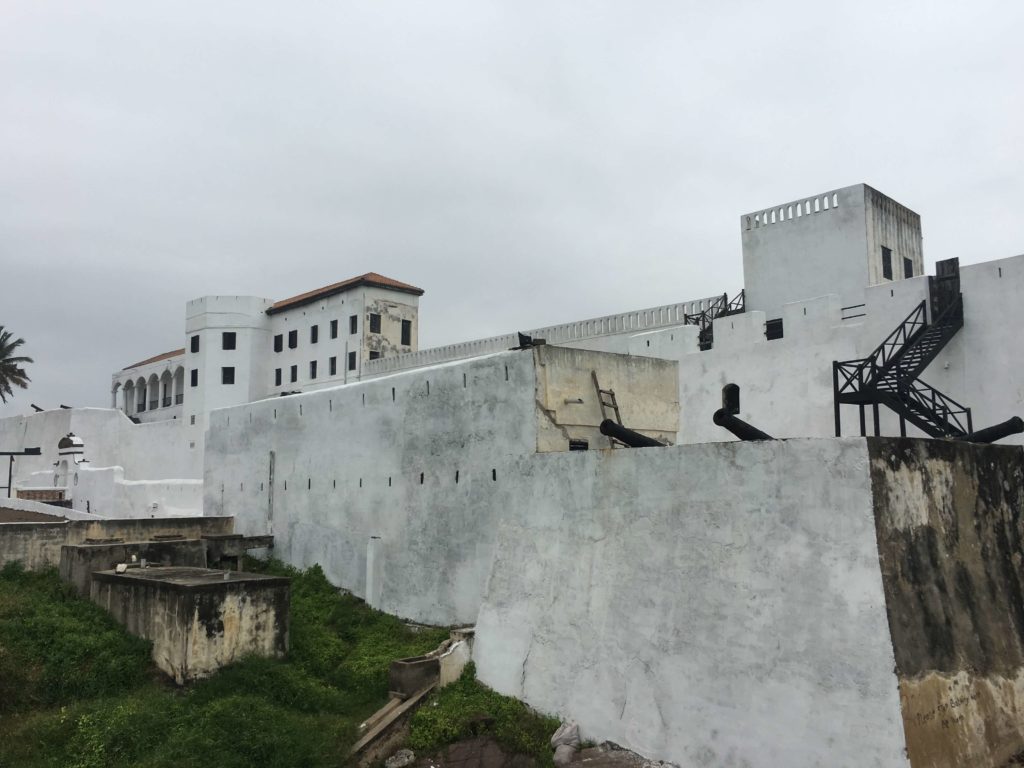 Even though those castles are no longer used for the original purpose i.e slavery, they have been repurposed into tourist attractions where people can learn about history and what-not.
Of the 2 castles in Cape coast – Cape Coast castle and Elmina castle – we chose to visit the Elmina castle as we heard that it was more interesting. When we got there we were miffed about the different rates for Ghanaians and non-Ghanaians.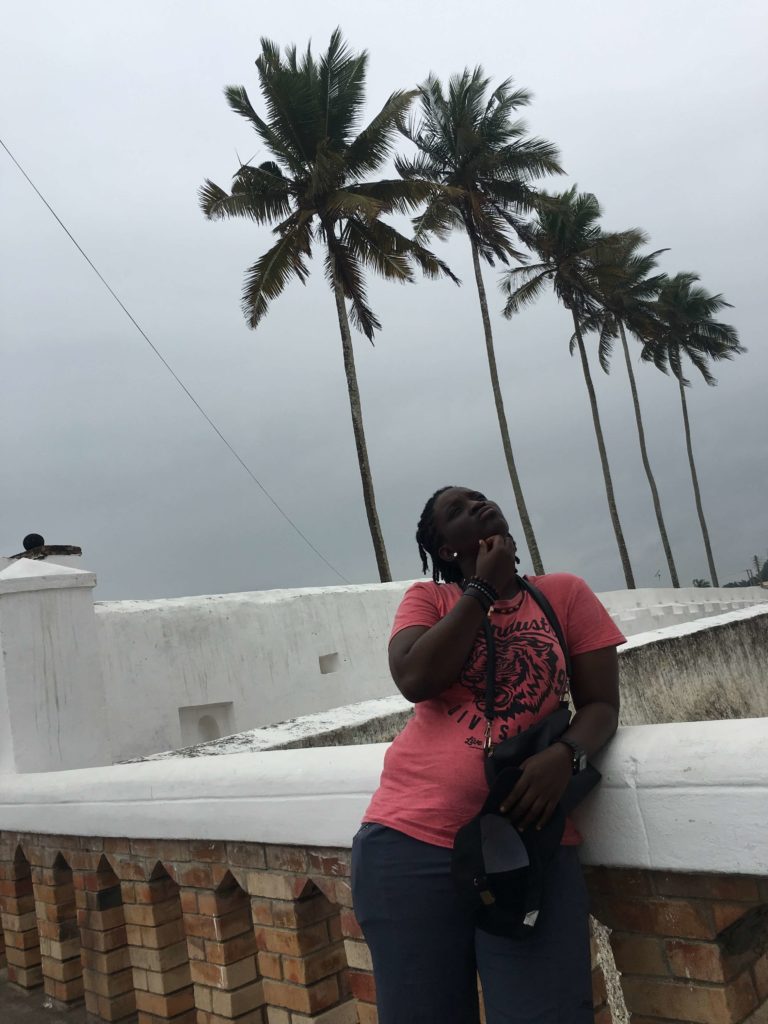 Are we really paying 40 cedis to visit this place?
While I get that tourism needs to bring in the dough, I think the rates should be differentiated between Black people and Non-melanated people. Why? Because we can relate to the slave history and still face discrimination in different ways. 
We didn't go inside in the end and just took time out to explore the nearby fishing village.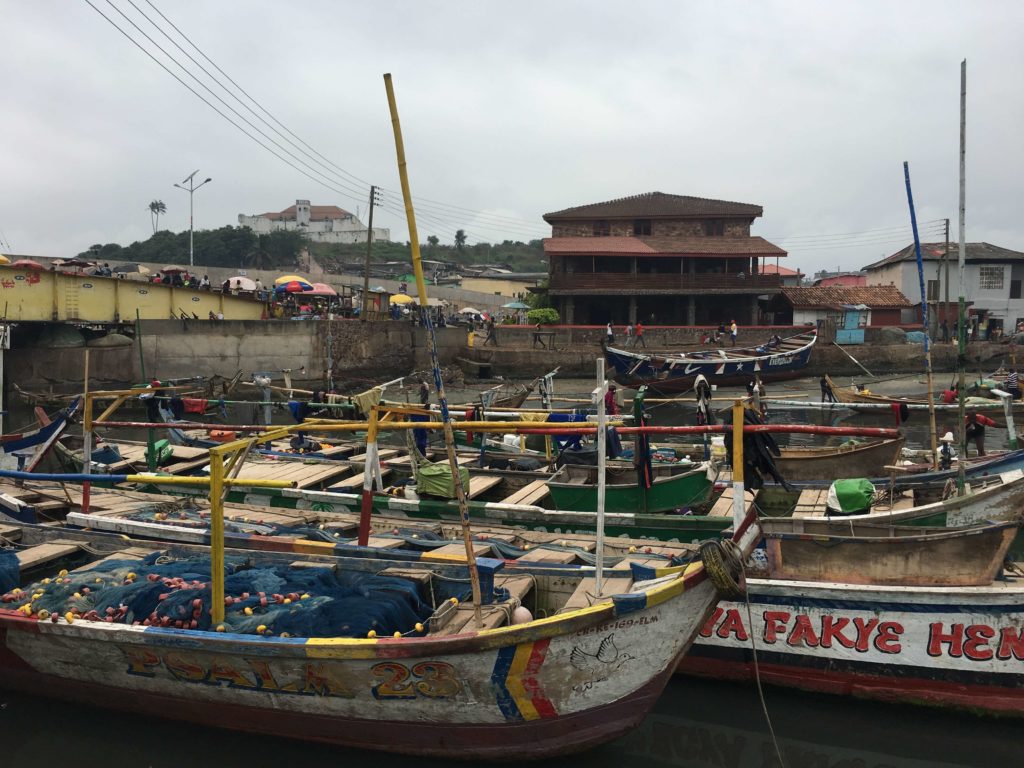 Elmina town supplies fish to almost every corner of Ghana and is the largest fishing town in Ghana.
Hans Cottage Botel
Our hotel was a tourist attraction by itself. We made sure we got back from all our waka early so we could take advantage of everything.
There are 19 crocodiles in the lake at Hans Cottage Botel and while we couldn't see them all, we petted 1 on the head. Granted we were scared but we did it afraid and took photos even.
Still feeling brave, we went on a boat ride on a lake with crocodiles inside. Some even came up to swim beside our boat.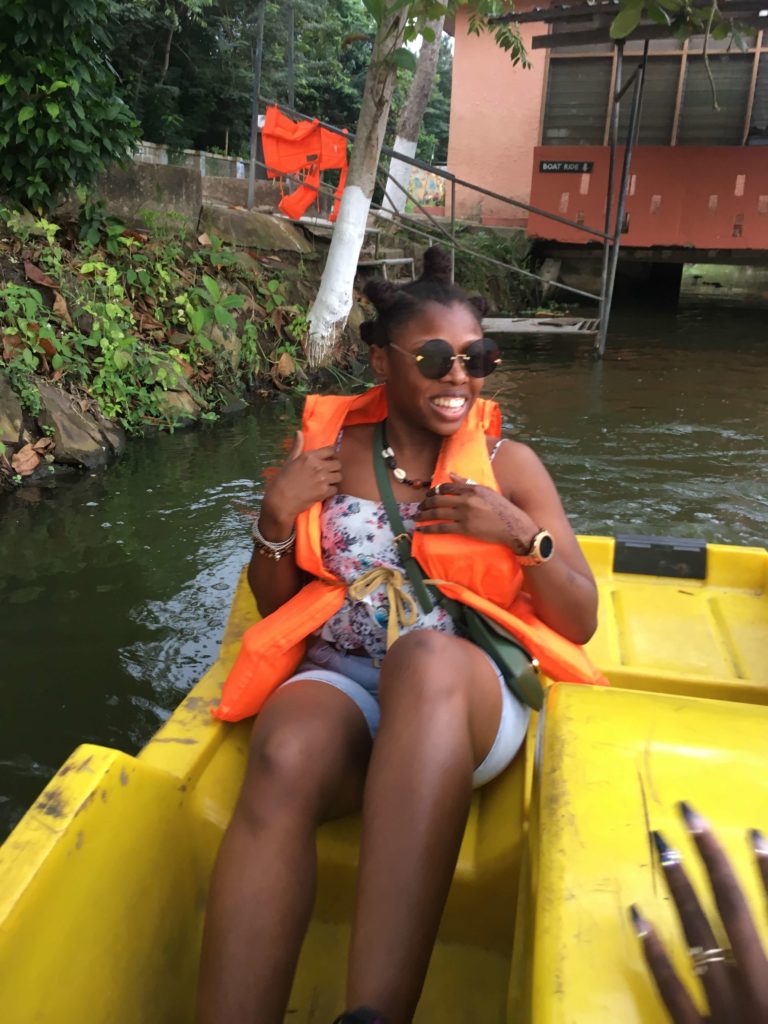 Scroll for more photos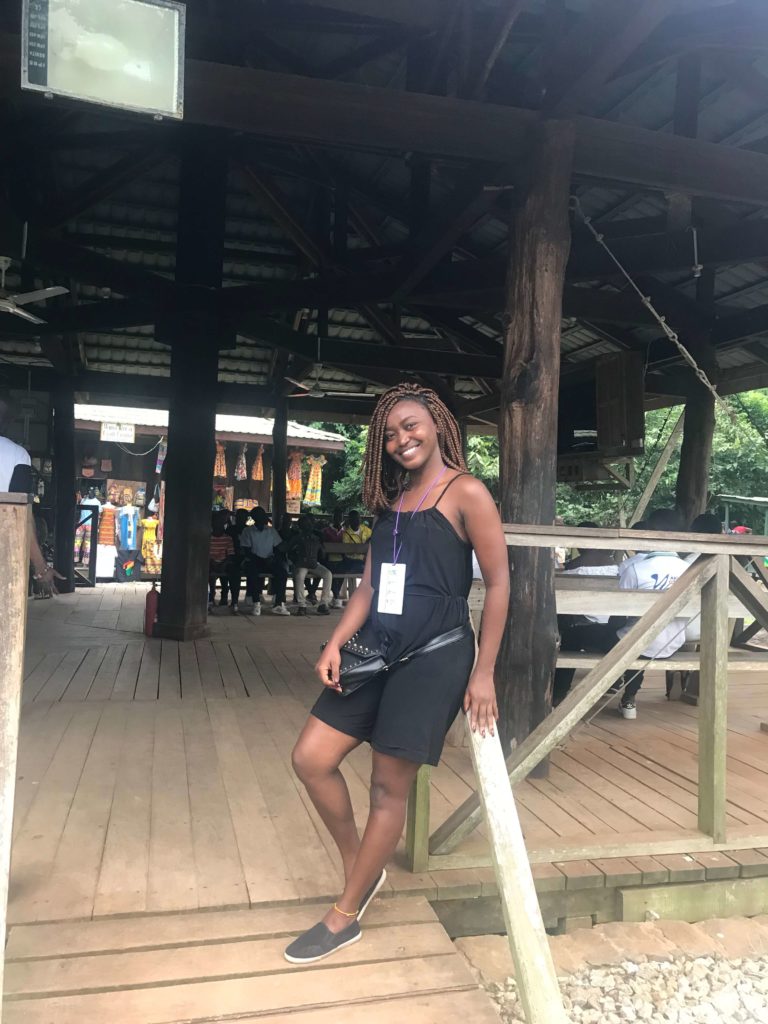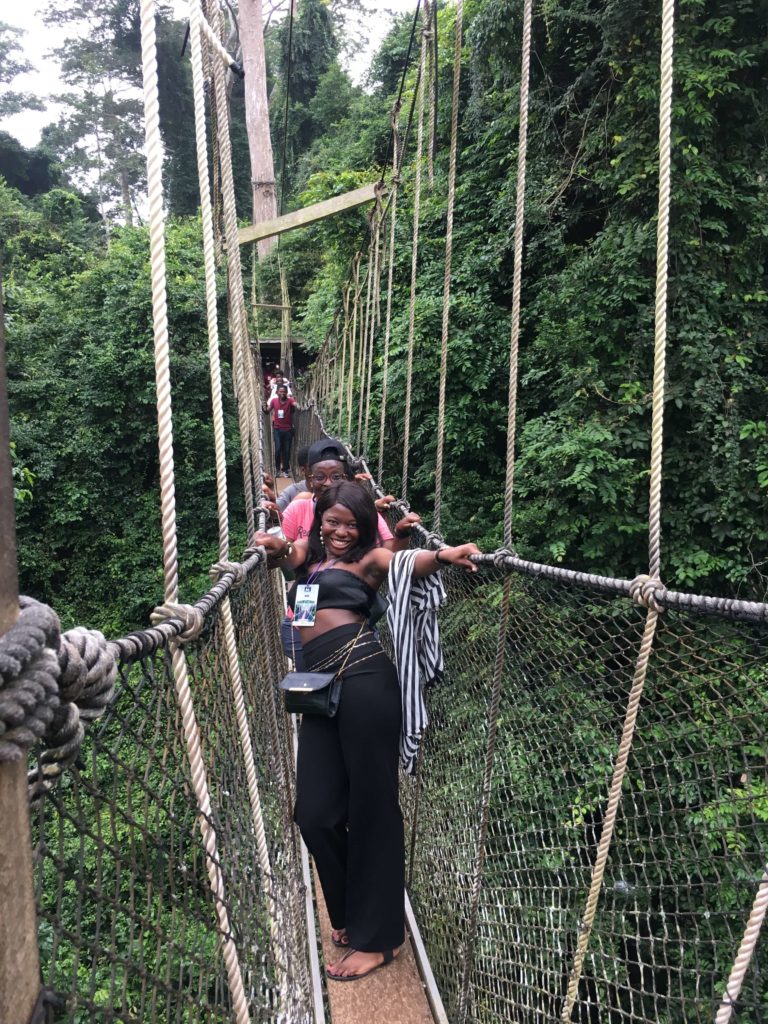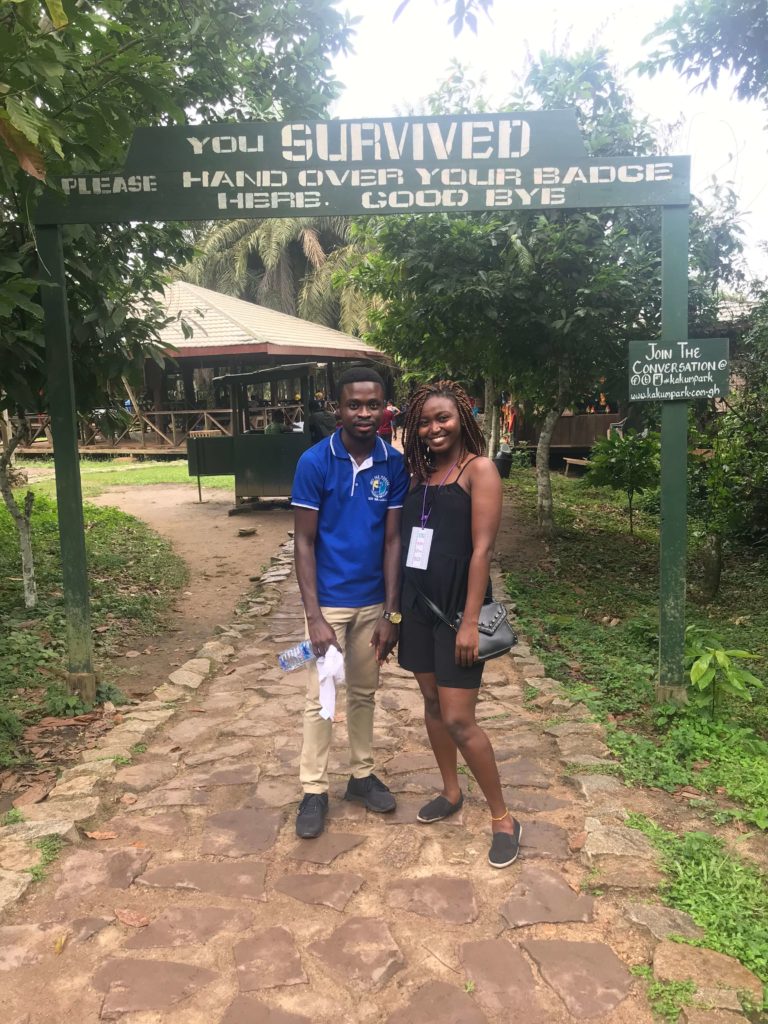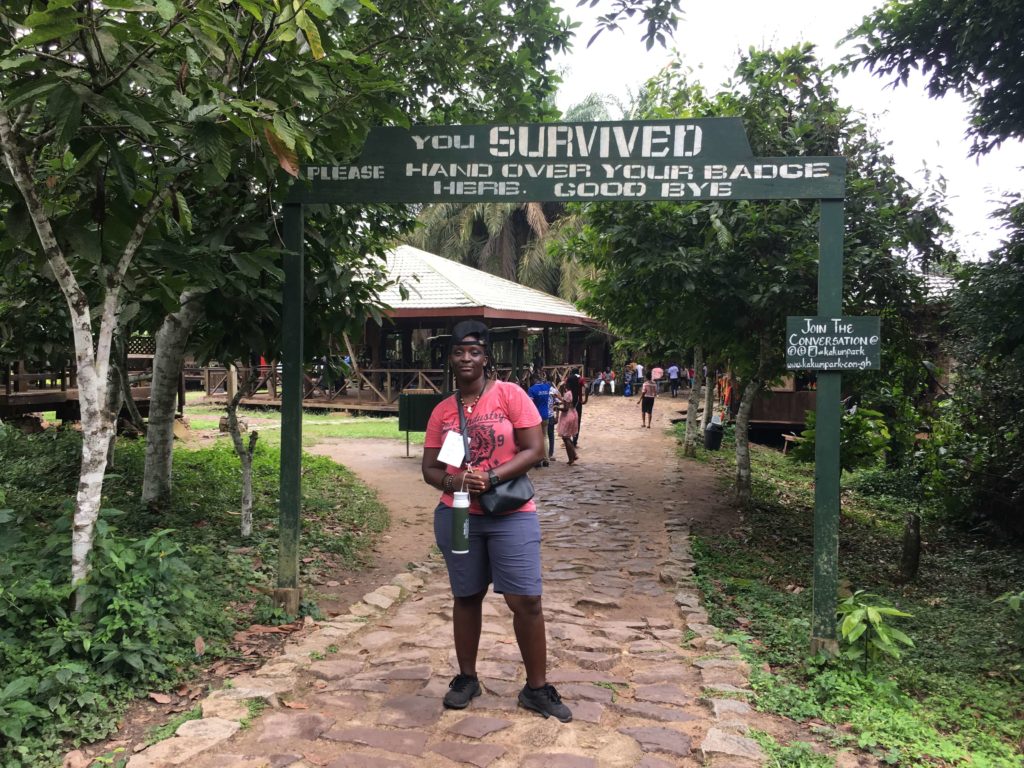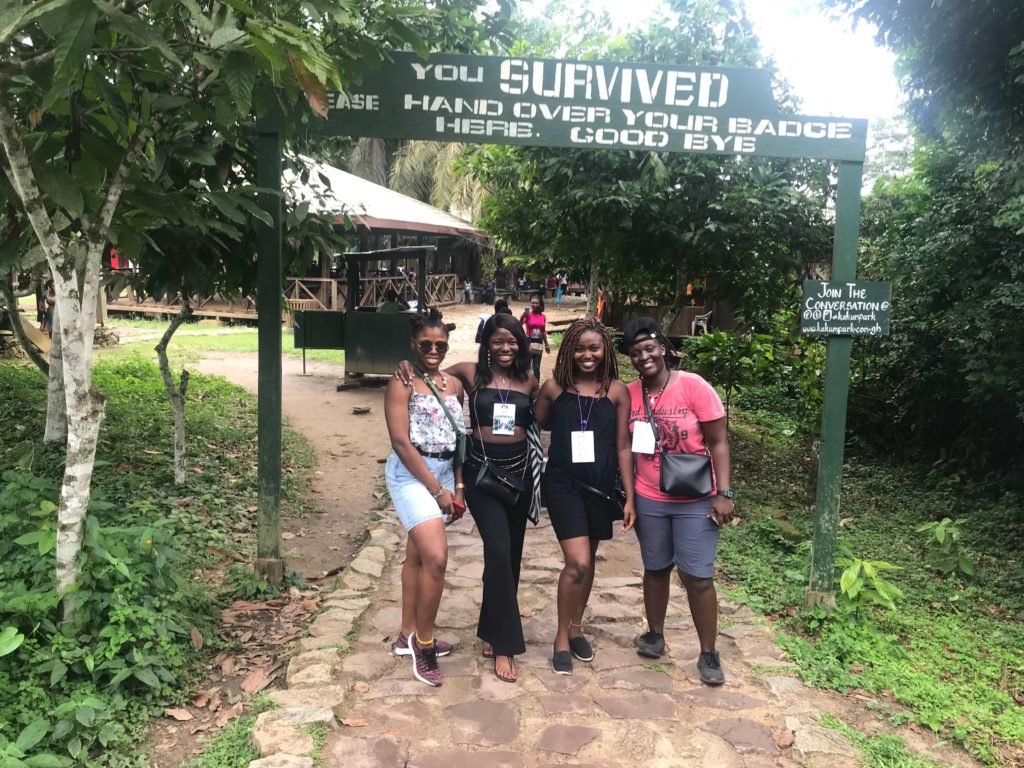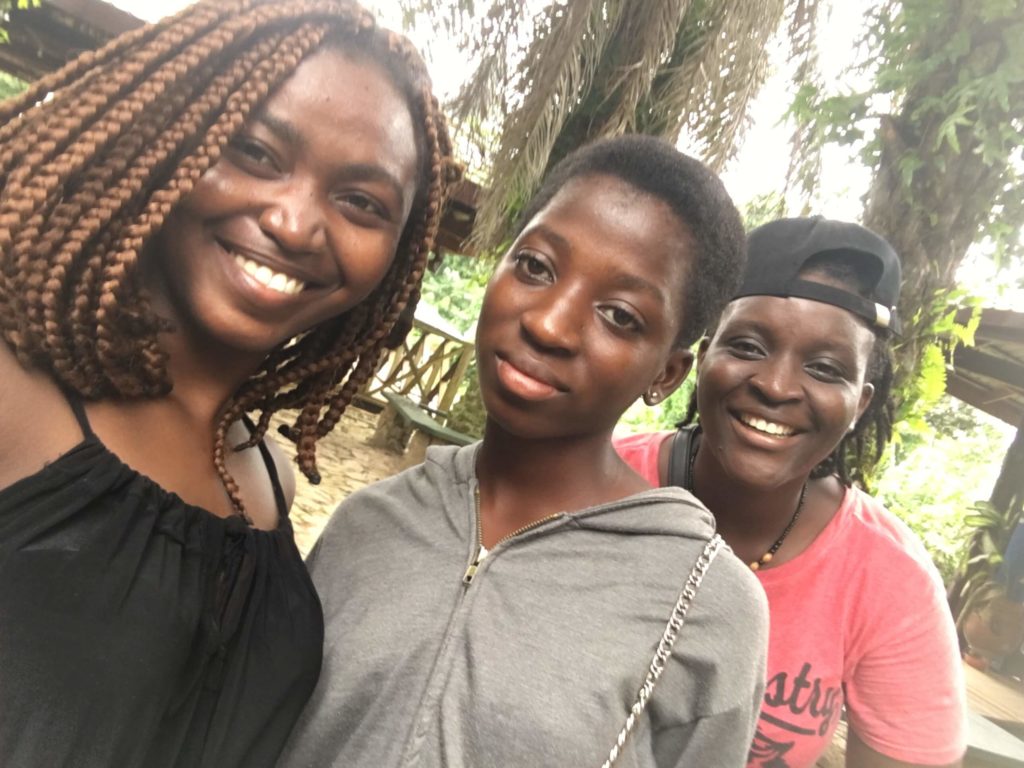 Made a new friend on the Walkway
Visiting Elmina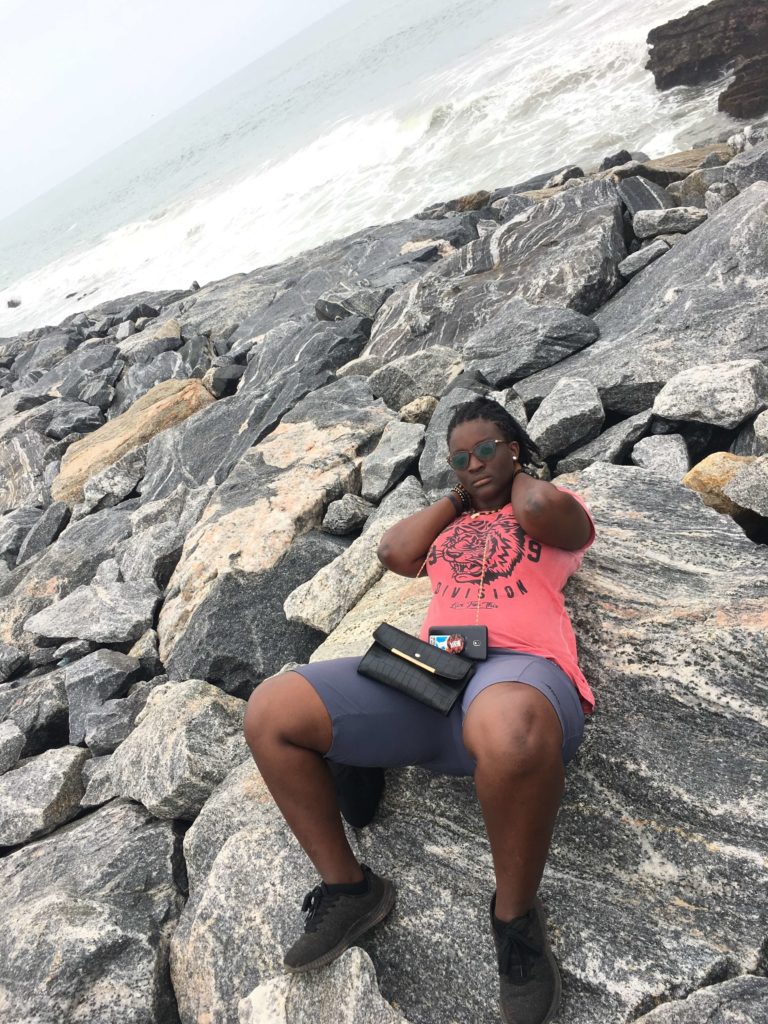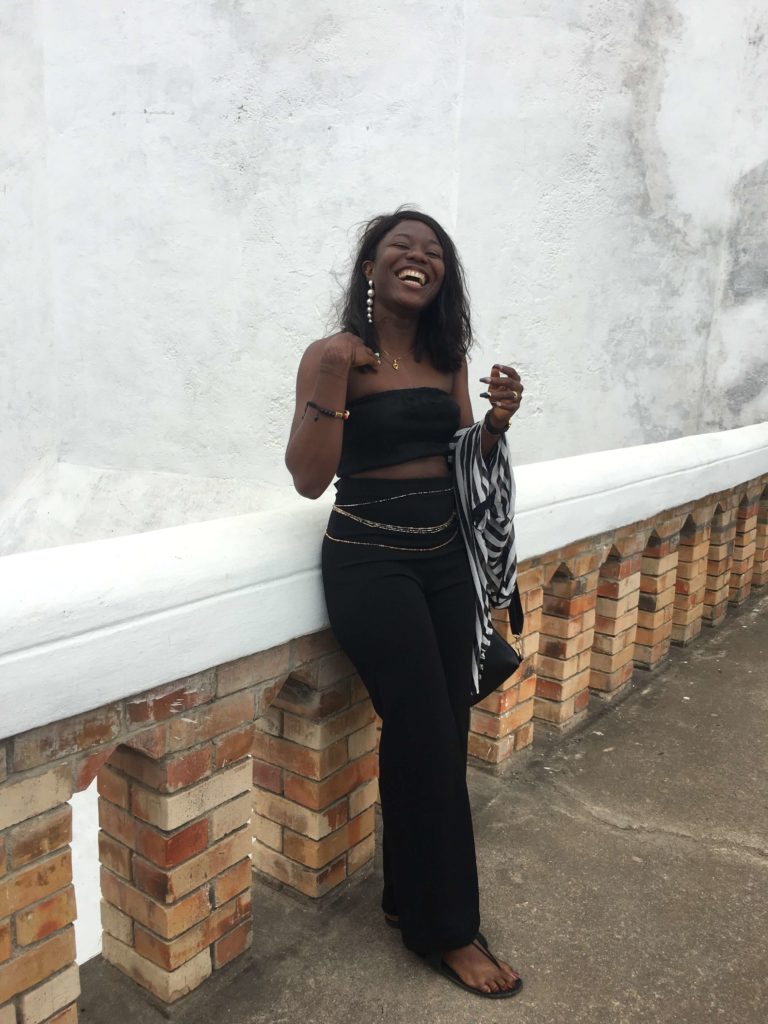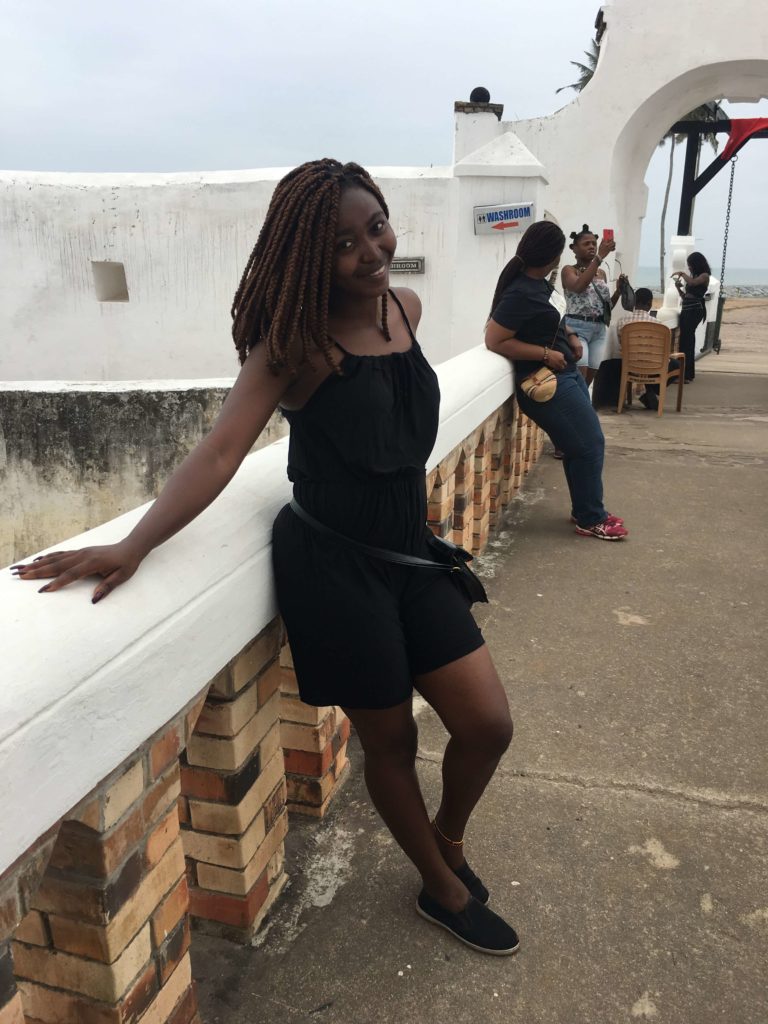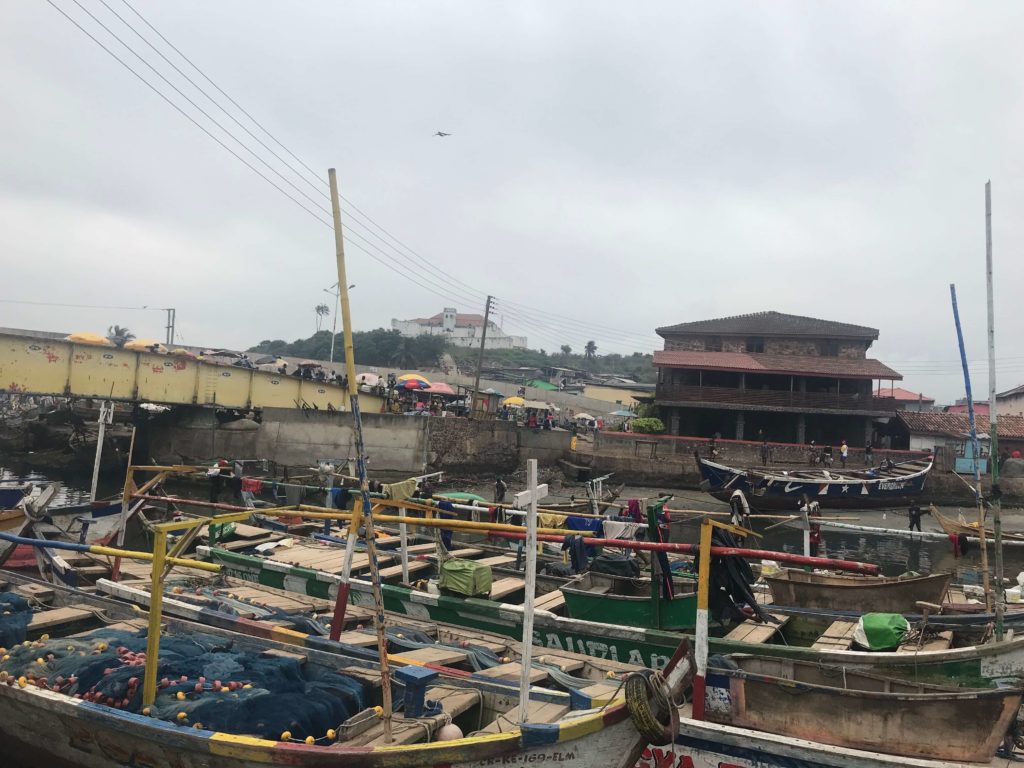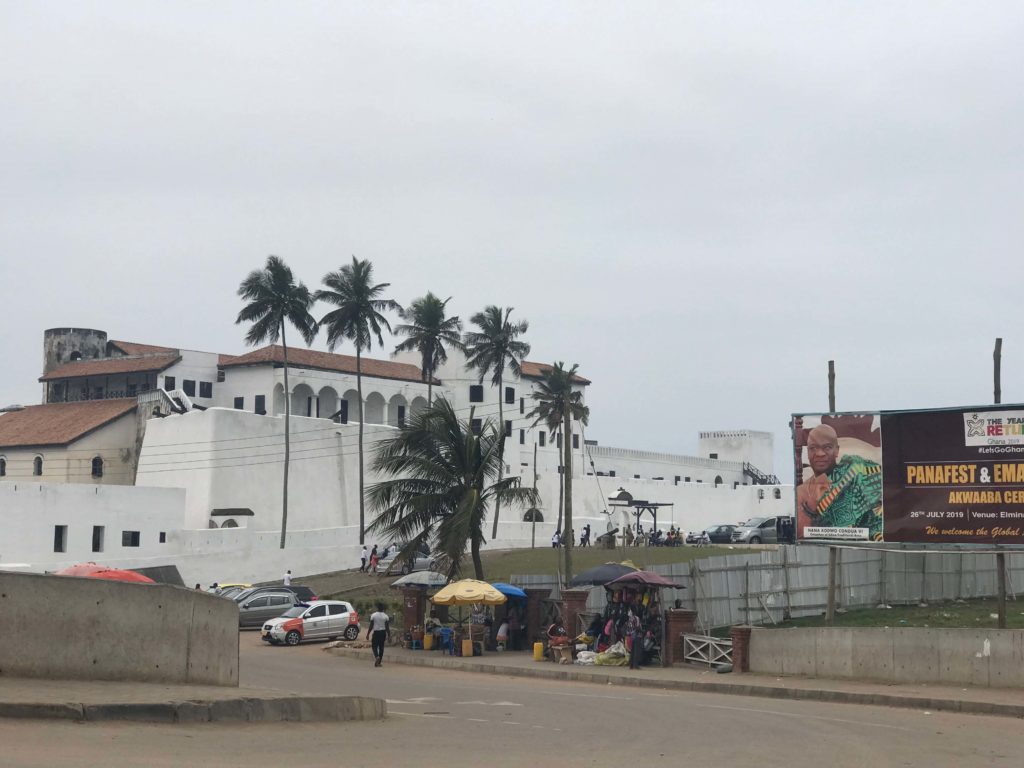 Hans Cottage Botel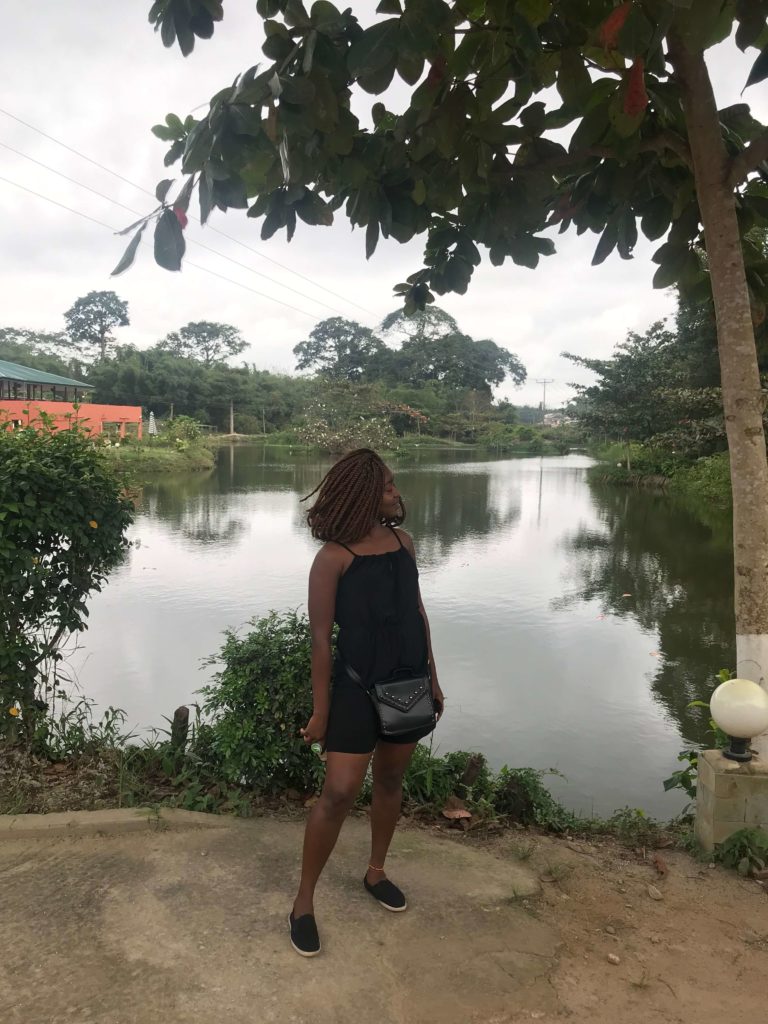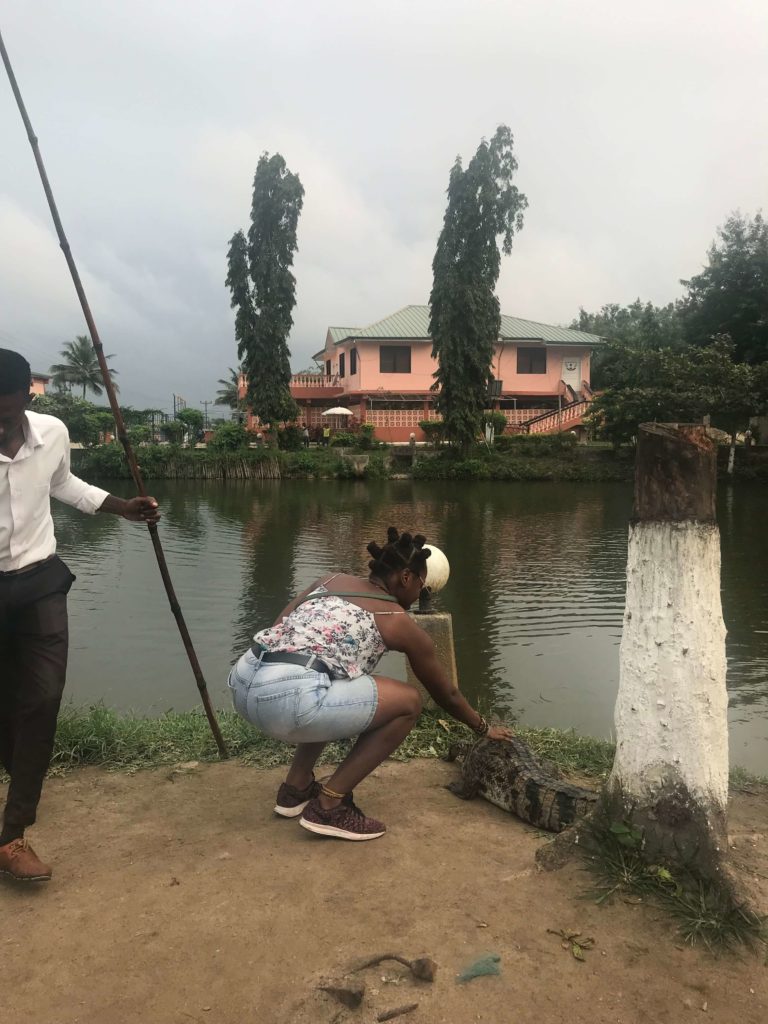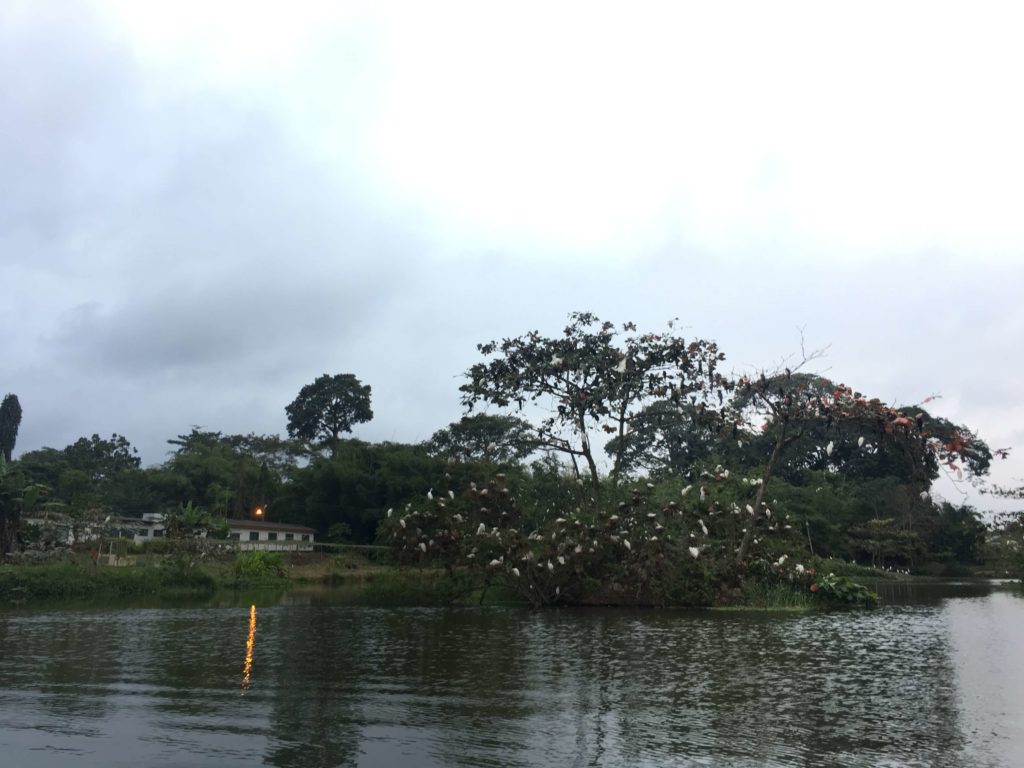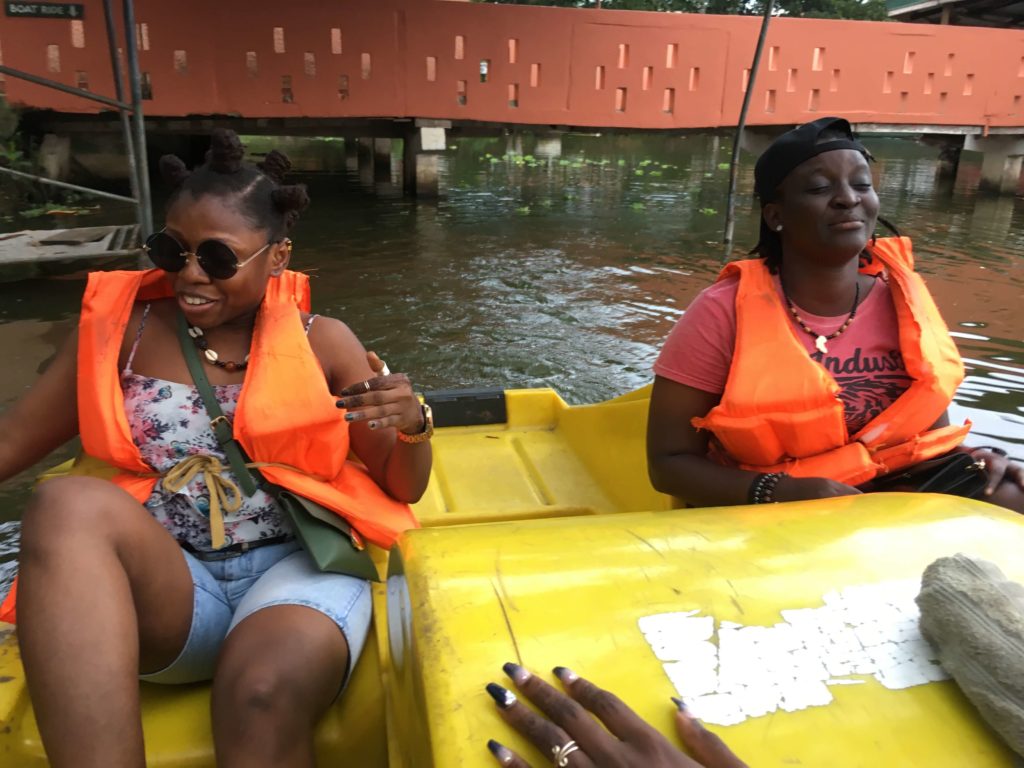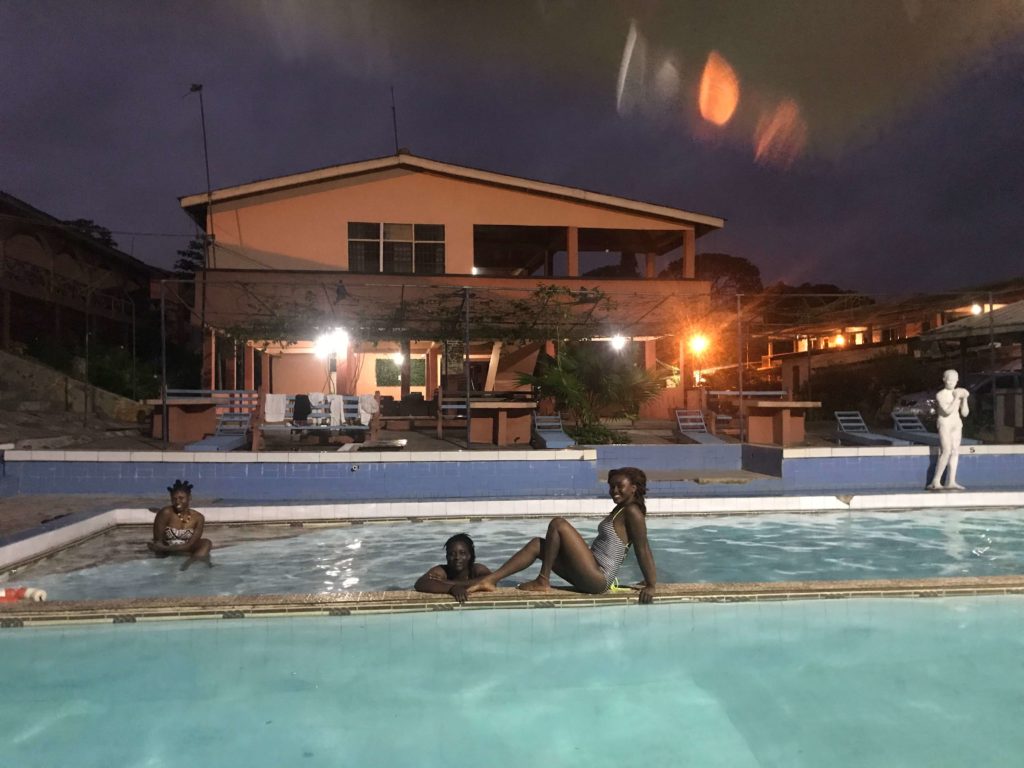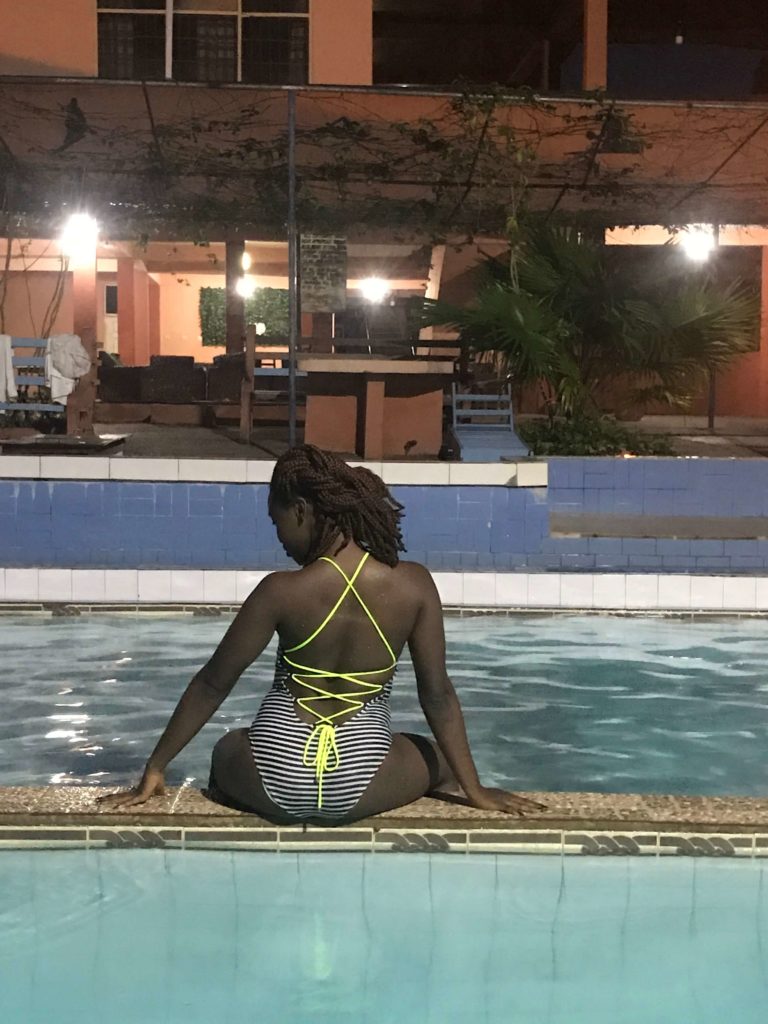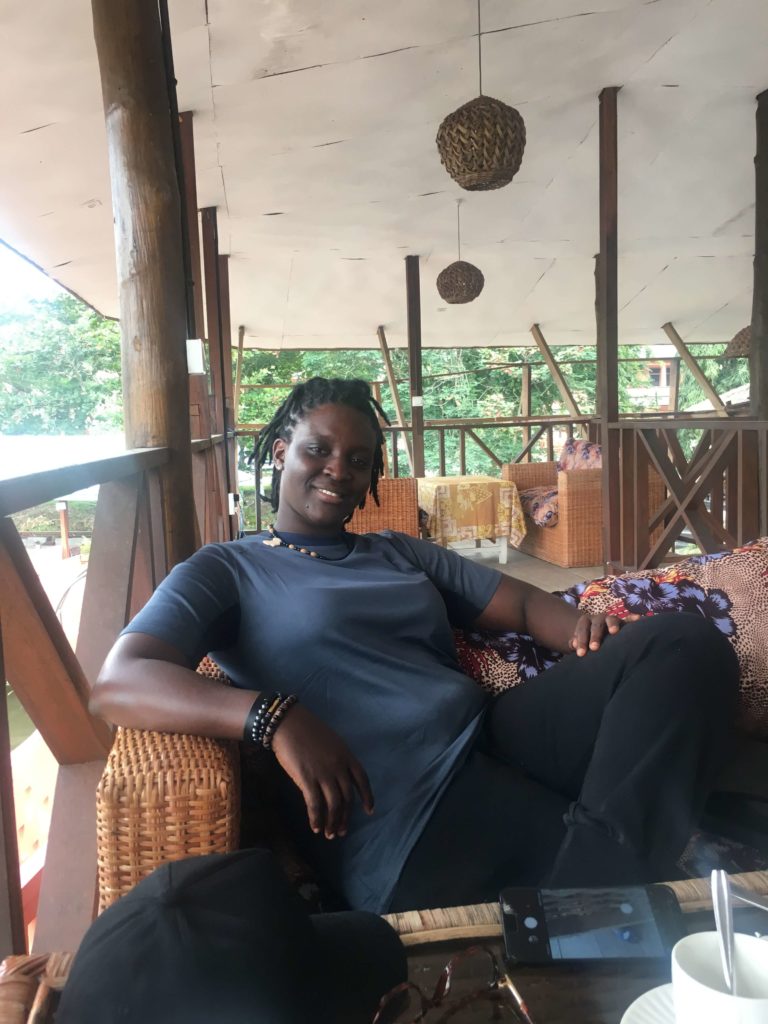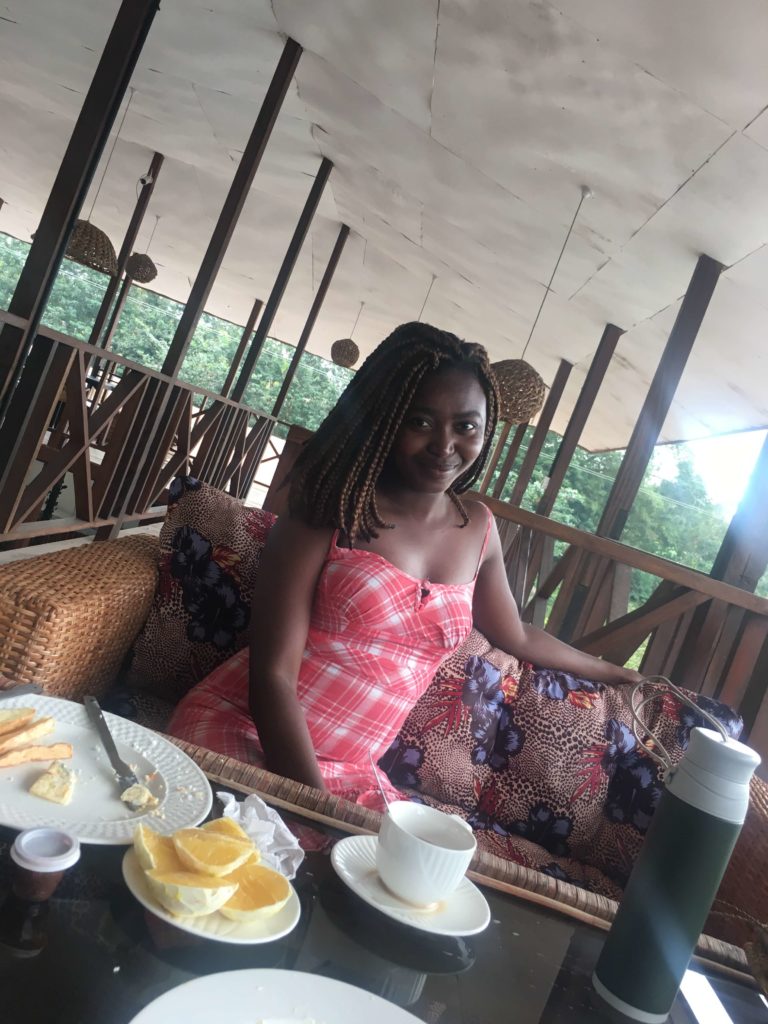 I hope you are enjoying this series as I enjoy writing about it. The next part will be on what we got up to Accra – Chale Wote and all of that. It drops next week on Monday, at 6 pm WAT.
Do you think there should be different rates for Ghanaians and other Africans at tourist attractions? Let me know your thoughts in the comment section.