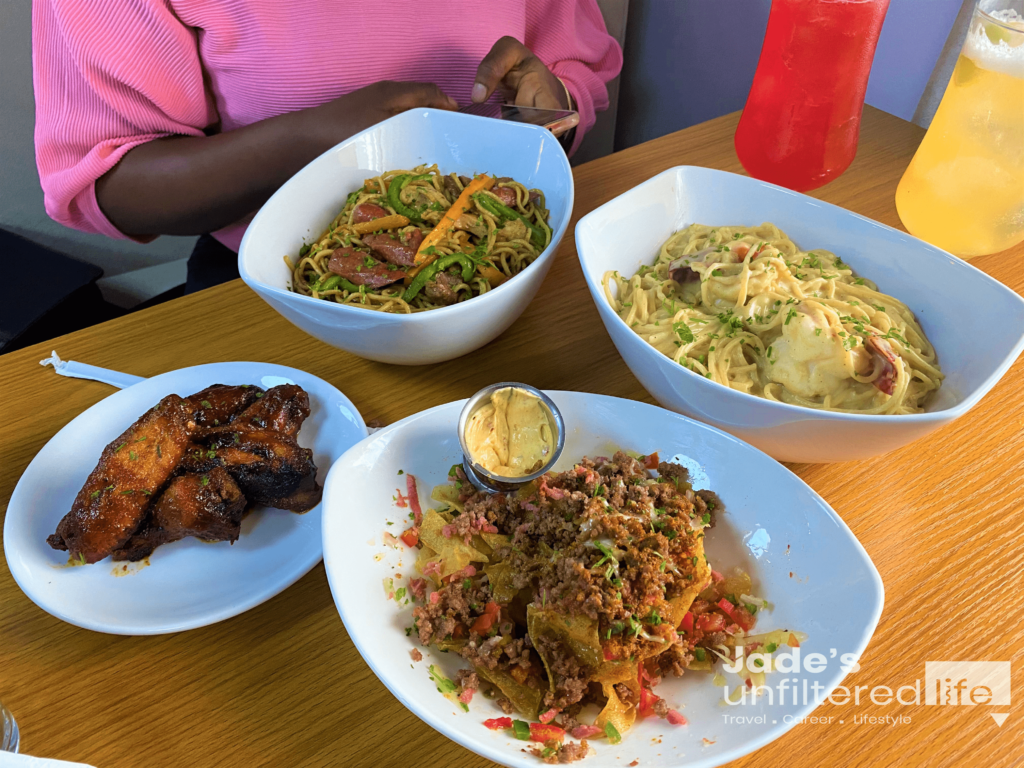 09 Oct

Soul Food Lagos Review: Perfect Restaurant for Brunch on a Budget

When I heard on the Insta-grapevine that Soul Food Lagos, a new restaurant was coming to Yaba, I was so excited. For context, I live in Yaba and what we mostly have are Spaghetti and roadside grill joints. If you don't believe me, ask UNILAG and YabaTech students. Every street corner is filled with two things they love – Spaghetti and Turkey.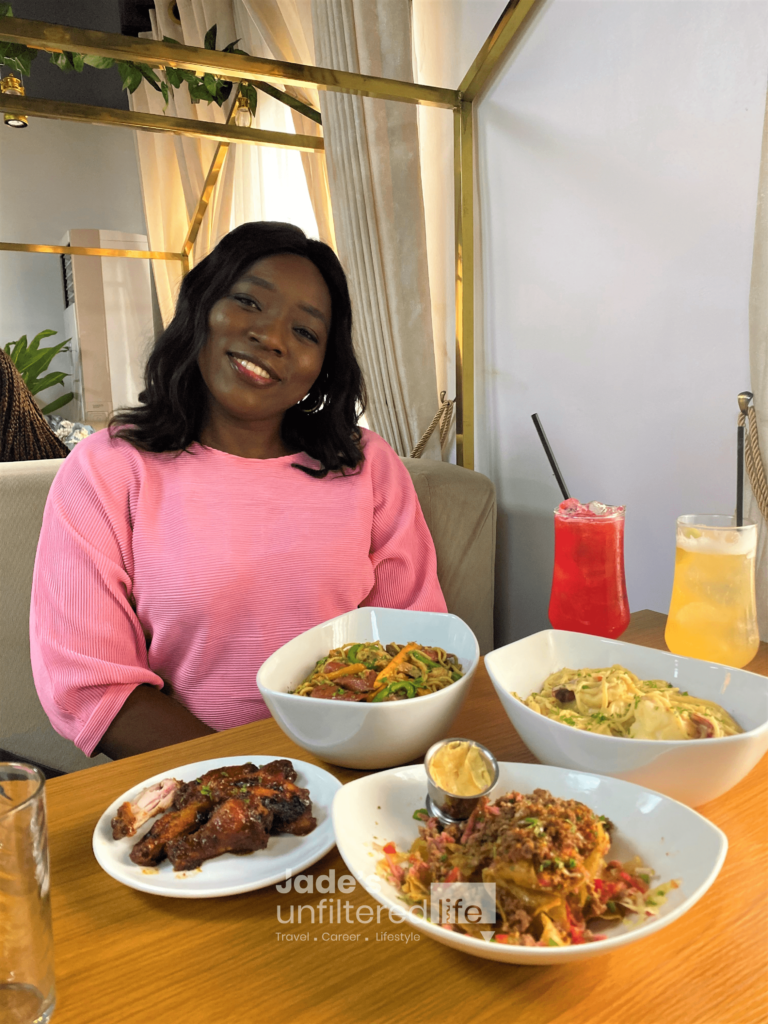 As a list maker that I am, I put Soul Food Lagos on my list of restaurants to visit (you can recommend your favourite restaurants to me in the comments section). My close friend and fellow Lagos sightseer, Yemisi then advised that we visit before students resume school since it is 5 minutes away from UNILAG. In the video below, we share our honest review. If you can't watch it and want to read instead, I've got you.
Decor and Ambience
Let's talk about the decor at Soul Food first. You know how they say the food isn't just in the meal but how it's presented, I think the owner of Soul Food Lagos swears by that mantra. Everything comes together quite nicely to give that luxe ambience – flowers at the entrance, mirrors, marble, and gold. I particularly love the use of reflective ceilings and gold accents because it made the place look really open.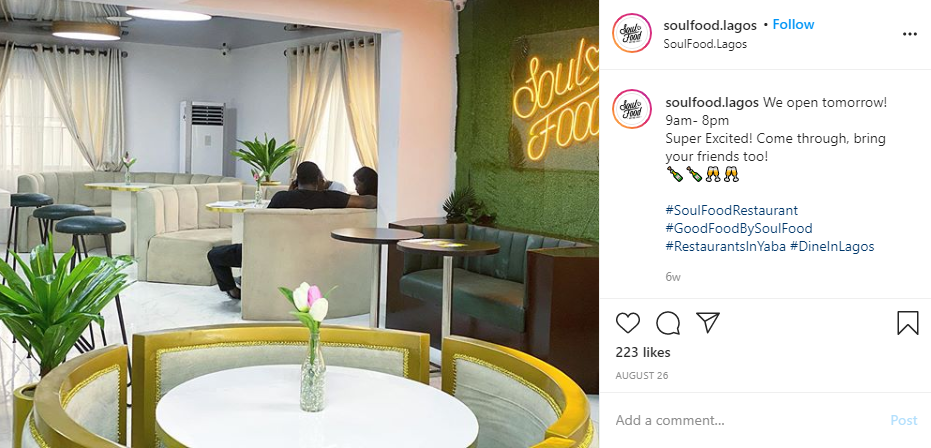 There were also so many picture-worthy spots right from the entrance all the way inside.
Posing in two picture-worthy spots
Not many restaurants in Yaba pay this much attention to details.
My honest Soul Food Lagos Review:
I'll start with what I loved on the menu. If you're ever stuck on what to order, please try the Triple Meat Pasta. It costs N3700 and it was soo good. The pasta was fresh, the meats were tender and the taste was amazing, reminded me of Asian food. It might be because I love and look out for meals with garlic but the use of it in this dish was phenomenal. Funny enough, Yemisi didn't like it as much as I did.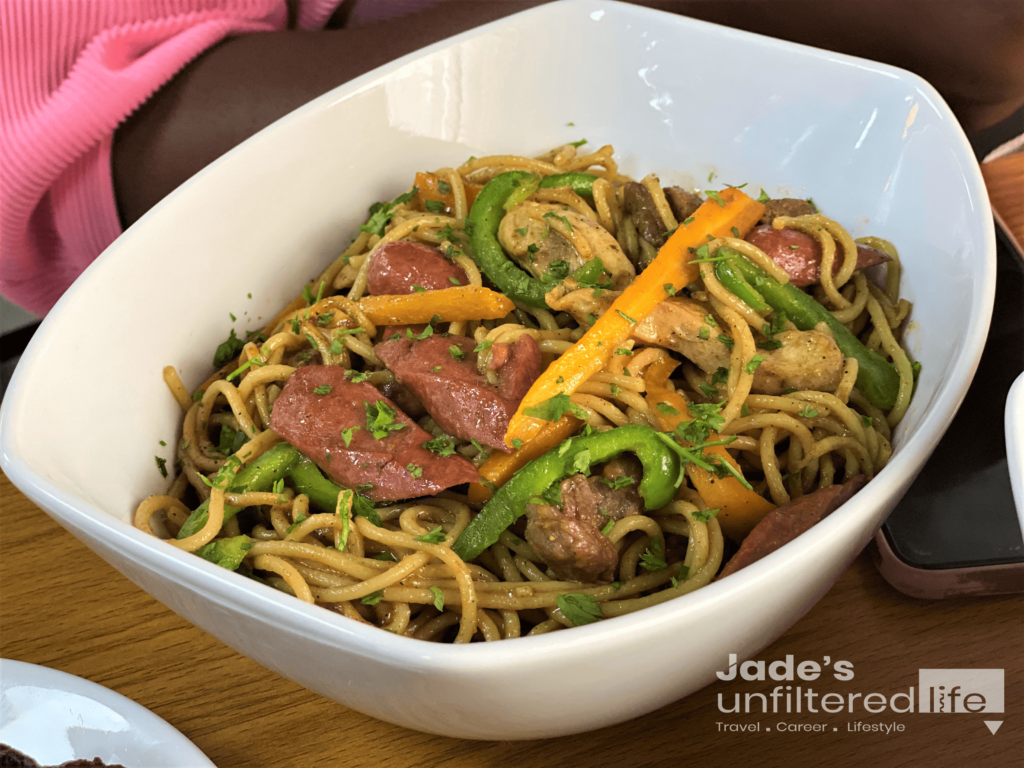 Yummy Triple Meat Pasta
I also think the Prawn Pasta tasted great, even though it turned out to have just two prawns on it. Before I was served, I was given the option between a Creamy or a Tomato-ey dish. I obviously chose creamy because eating cheese makes me so happy.
Then the Yam Nachos. This dish deserves an award. It's listed as a starter and eating it made me open to trying more things on the menu. In fewer words, it did its work – start my lunch.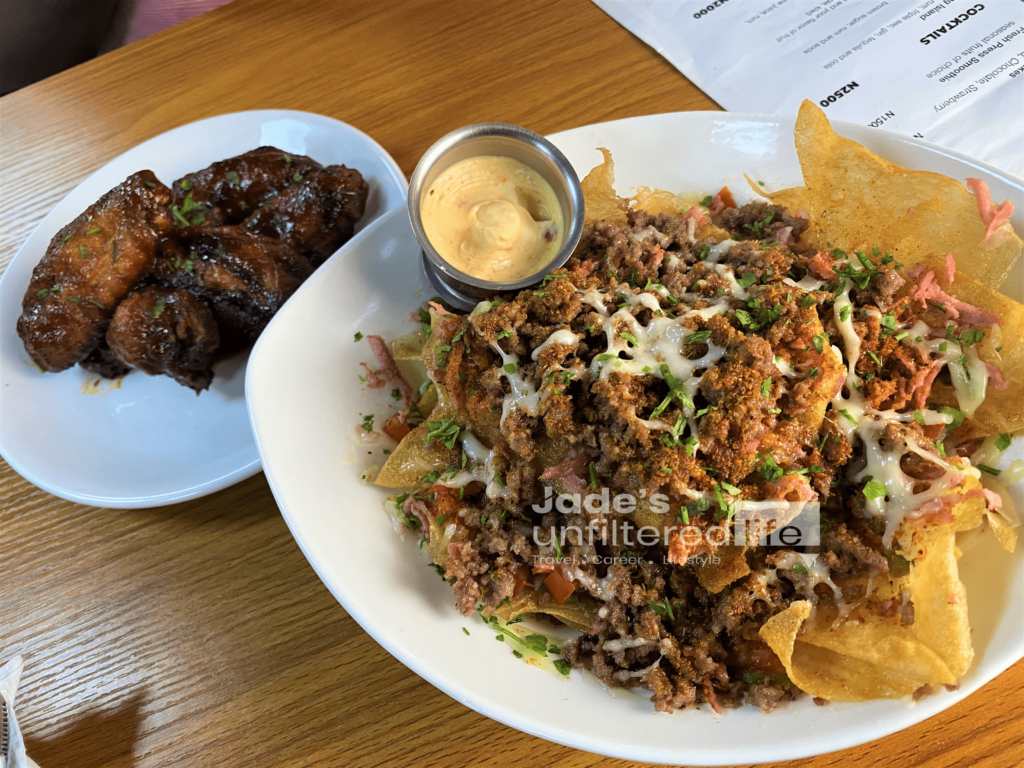 Now let's move on to the things I didn't like: The drinks and the Spicy BBQ wings.
Unlike most cocktails that I have had, the Mango Daquiri was not this one was not sweet at all. In fact, it was more ice than Mango – almost bitter. Yemisi's fruit punch was not sweet, but since she's not a sweet tooth like me, she liked it.
While this restaurant decor blew me away, the Spicy BBQ wings reminded me that I was still in Yaba, the land of burnt grilled meats. It wasn't as spicy as I thought it was going to be and it was burnt. Definitely not ordering this if I go back there.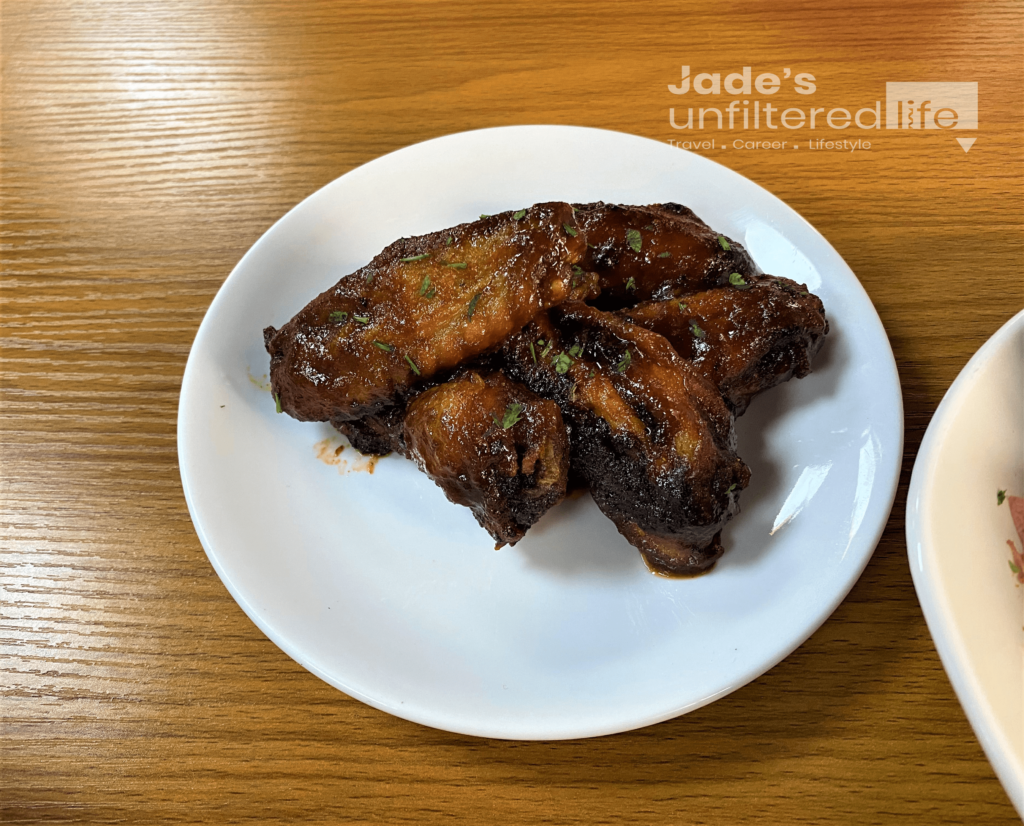 So will I be back at Soul Food Lagos? Yes, it's like 10 minutes away from my house and the price point isn't so bad. Plus I'm itching to try out the breakfast menu and eat more of the Triple Meat Pasta.
The cost of the meals we had:
Yam Nachos: N1,950
Spicy Barbecue wings – N2,100
Triple Meat Pasta – N3,700
Prawn Pasta – N4,200
Fruit Punch – N2,000
Daiquiri – N2,500
Date of visit: September 6th, 2020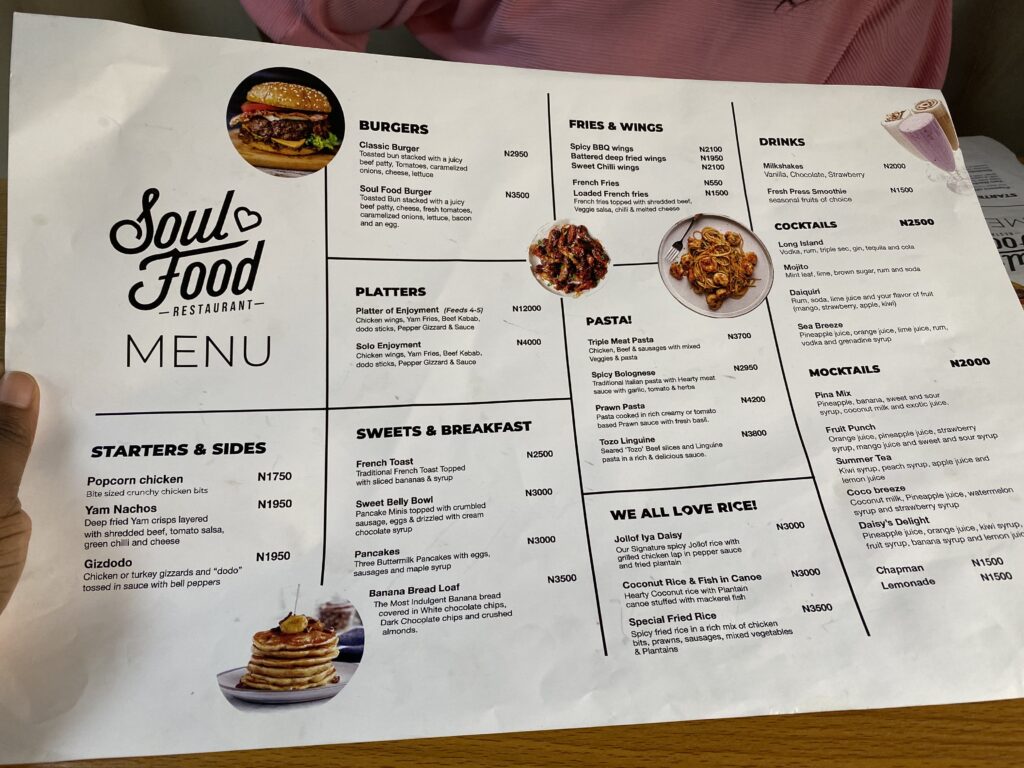 Soul Food Lagos Food & Drinks Menu
See Soul Food Lagos Address on Google Maps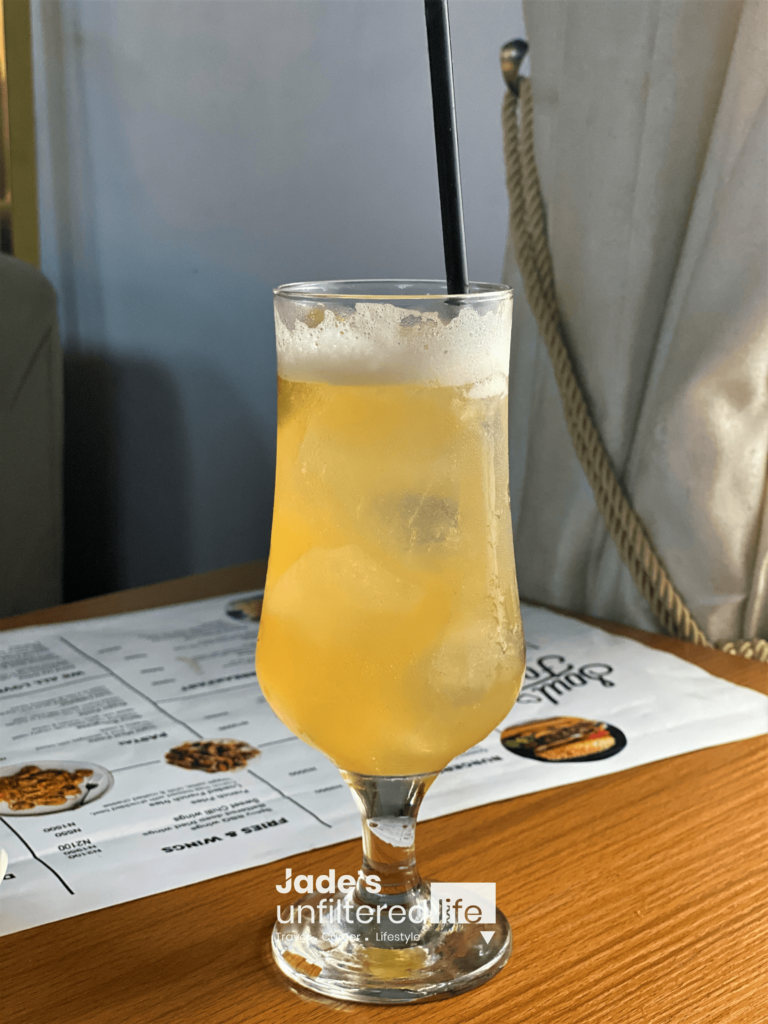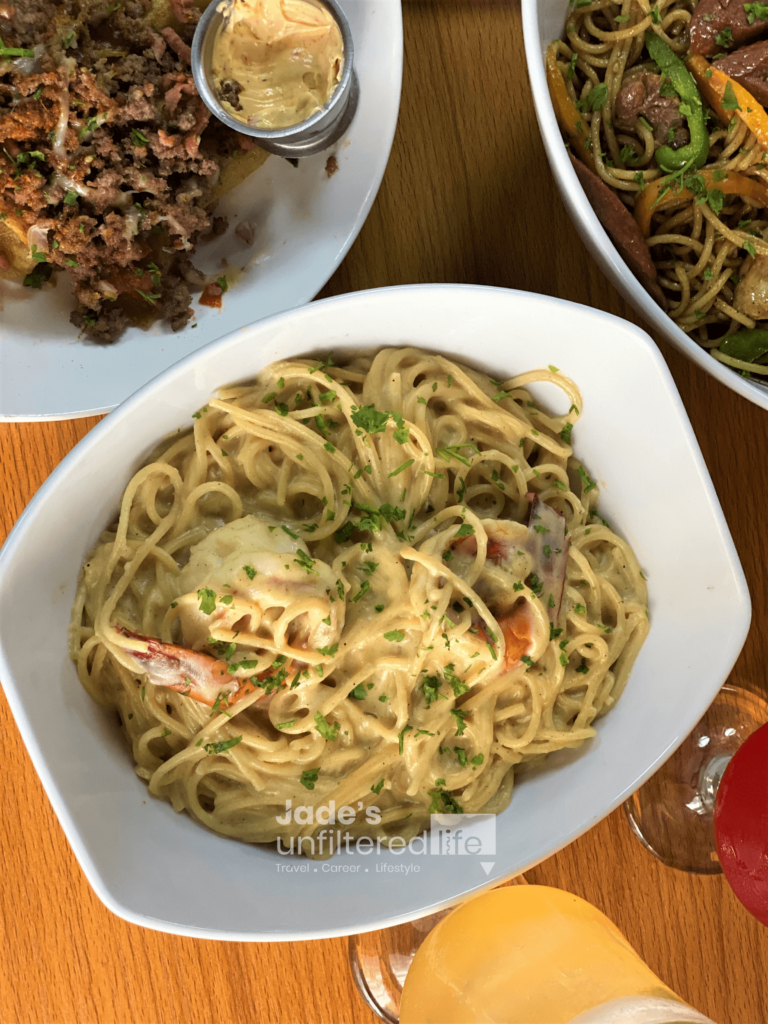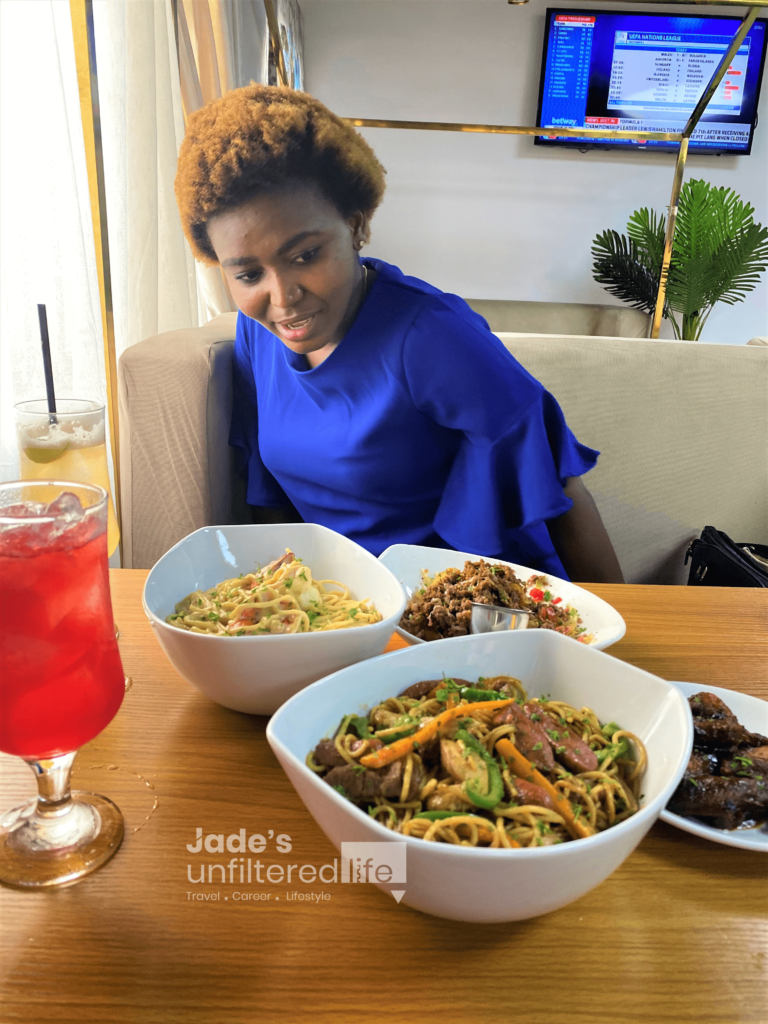 After reading this Soul Food Lagos Review, who would you like to take with you to this restaurant? Let me know in the comment section.
See also: Makoko Fish Market: Where to Find Quality Seafood in Lagos