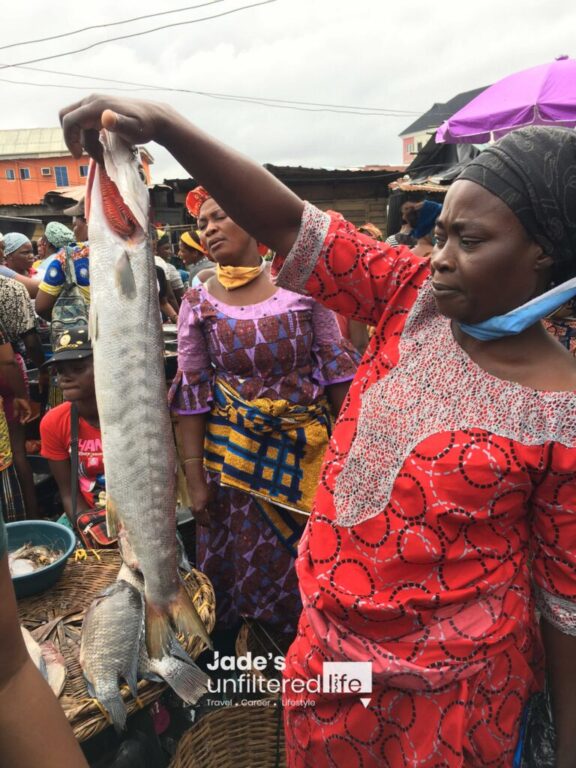 04 Sep

Makoko Fish Market: Where to Find Quality Seafood in Lagos

Sometime in February 2020, I wanted to try out new seafood recipes. Since I live in Yaba, the Makoko Fish market was my best bet to get affordable seafood in Lagos. Prior to that time, I had heard a lot about the market and other fish markets like the Epe and Oyingbo markets.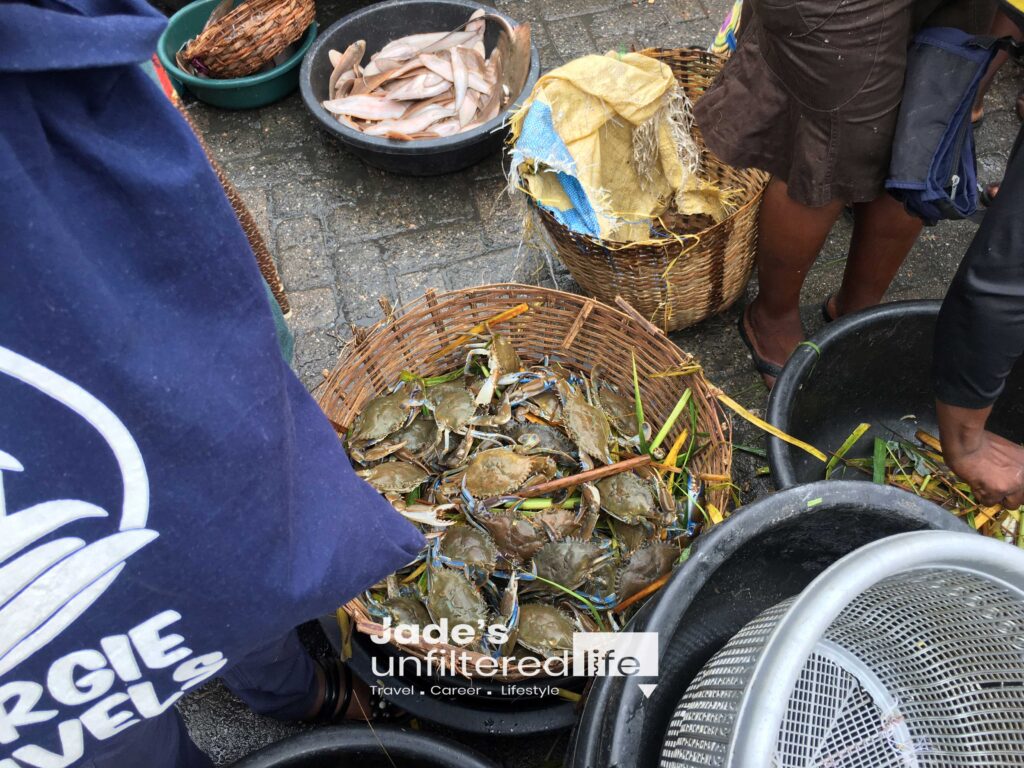 Many people know Makoko for the buildings that float on water – it's sometimes referred to as the Venice of Africa, even though I disagree. Makoko is also known for the resilient people that thrive in the slums but very few people know that there's more to this community than that. It plays host to a thriving seafood market that is the source of living for a lot of families.
Fun fact: I imagined this market to be like this and even created a fictional family in my first radio drama. Listen to it here.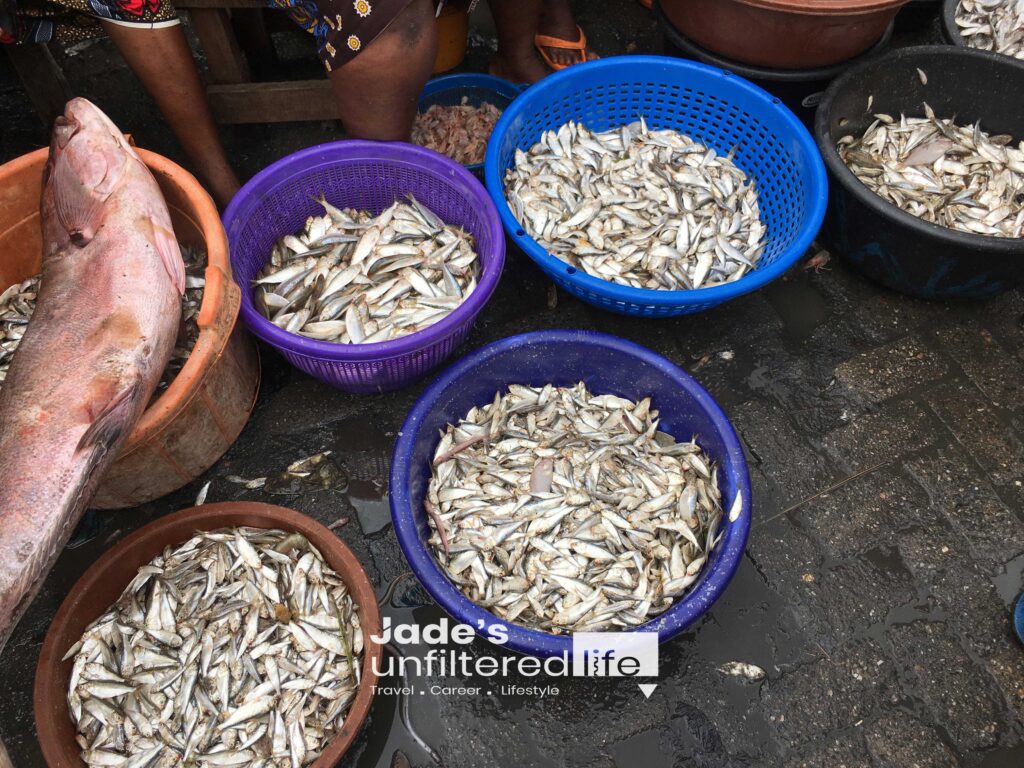 If you're looking to visit the Makoko market, I wrote this article as a quick guide to help you find your way to the place and around the market. Feel free to ask more questions in the comment section.
Where is Makoko fish market?
This seafood market is located in Yaba, Lagos. To get there, you have four options – come through Iwaya, Sabo, Adekunle or the Third Mainland Bridge exit. My route is mostly determined by the traffic situation at the time.
What time does the market open?
The early bird gets the worm.
This market is designed in such a way that there's a central square where the seafood sellers sit to sell their wares. On my first visit, the square was practically empty seeing that I went around 1 PM. My friend grew up in Yaba helped me get good deals but the next time I went there, I got even better deals. I figured out the reason.
Time.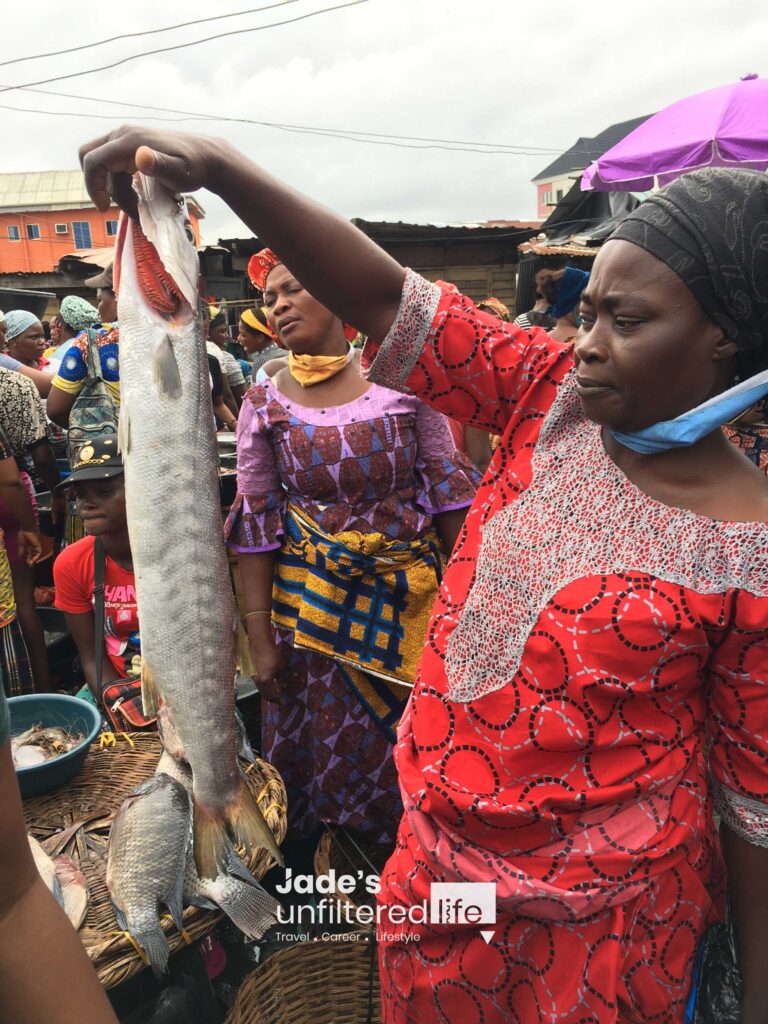 As early as 5 am, the market is open to anyone who wants to buy from the fishermen directly. They come with the catch of the night and are usually eager to sell and return to the water for the day's catch. Once they're ready to leave, the market women swoop in and are able to buy at ridiculously low prices. They then resell to latecomers like us me, who can't be bothered to wake up that early.
Read also: Kalakuta Republic Museum – Learn All About Fela Anikulapo Kuti's Final Resting Place
What kind of Seafood can you get at the Makoko Fish Market?
Omo, you can get almost any type of seafood. In this video, I show off some of the seafood animals on sale at the market. You can get seafood like Fish (different species), Prawns, Snails, Shrimps, Crayfish, Squid, Cuttlefish, Crabs, Lobster, and so much more. The place is a seafood lover's haven!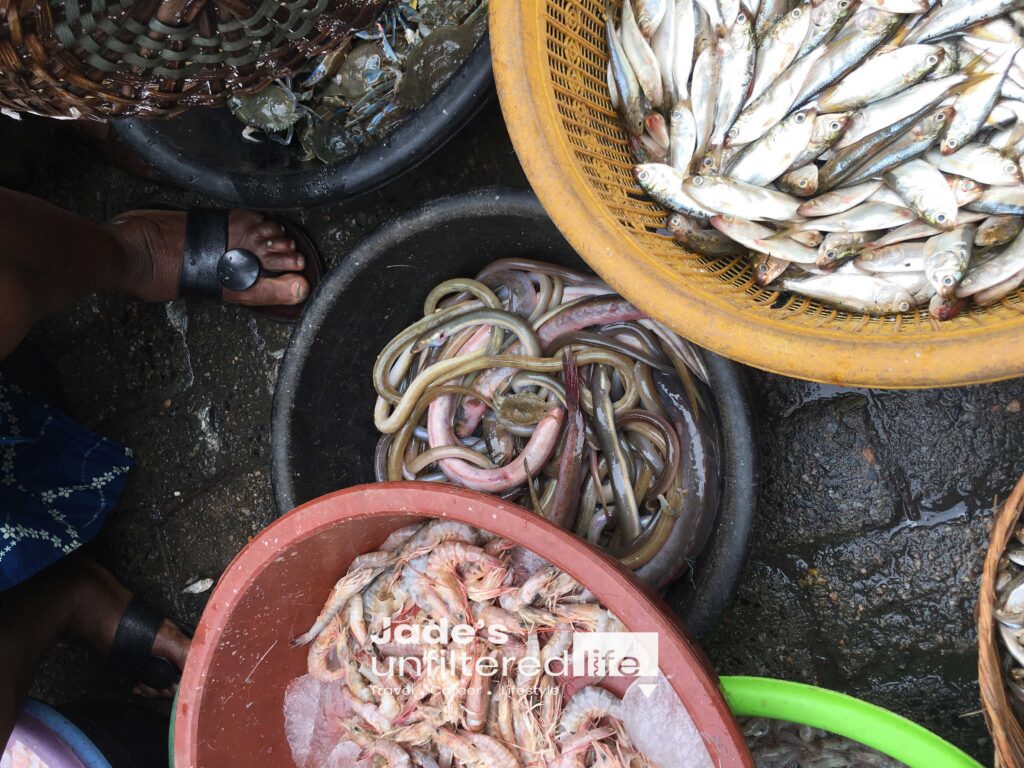 Since my initial visit, I have come to love buying Barracuda and White snapper fish, Prawns, Shrimps and Lobster.
What is the cost of seafood in this Market?
Size is very important in the Makoko market, as well as your haggling skills. 1kg of Prawns can range from 3,000 Naira to 7,000 Naira depending on the size. Lobsters cost > 4,000 Naira/kg while Shrimps cost .2,000 Naira/kg. Crabs are quite seasonal so the amount per thousand Naira differs.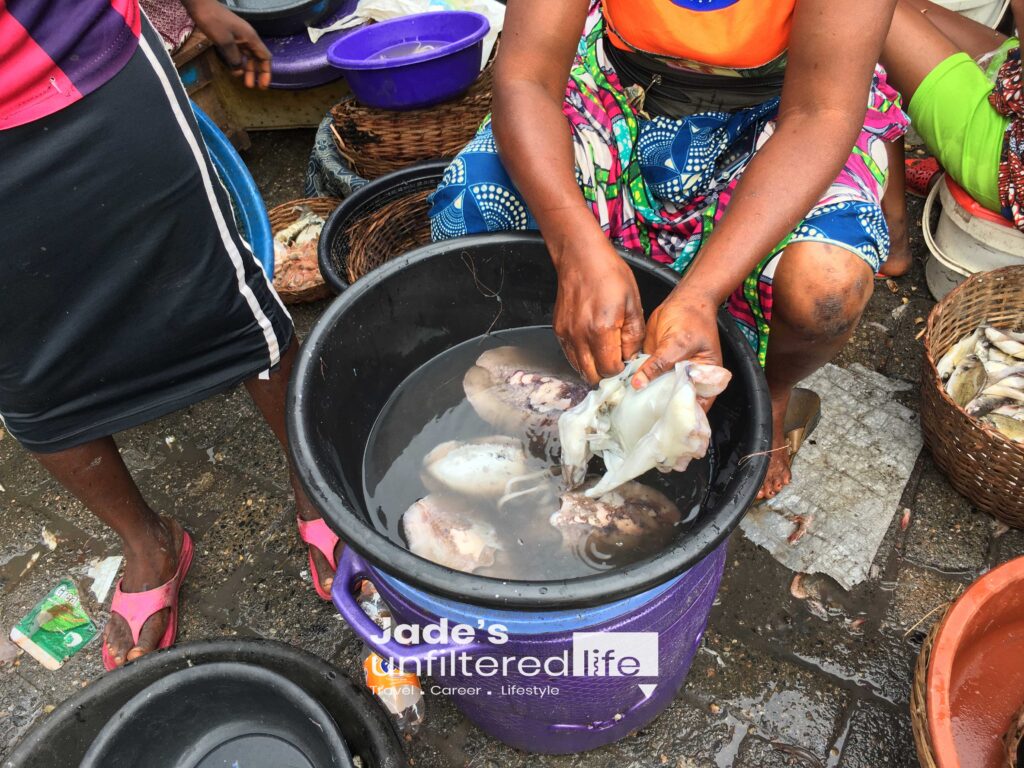 I made a video summing up my visit to Makoko and in it, you can see everything I got up to. Click to watch: