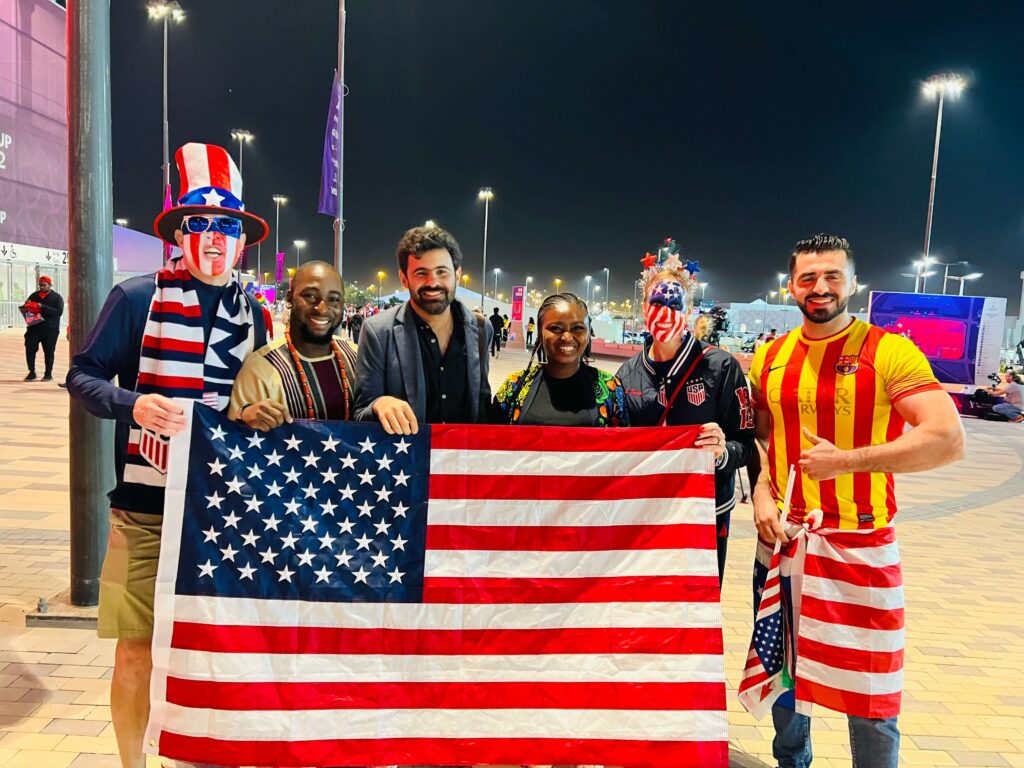 07 Dec

My 2022 FIFA World Cup Experience as a Nigerian Traveller – Part 1

When my partner first brought up the idea of us going to watch the 2022 FIFA World Cup, I was shocked. Why do you want to go to a place where thousands/millions of people are, we're not a "we're outchea outside" couple; we like our beds etc., etc.
But then what he did was sow a seed, and before you knew it, we had started planning to go to Qatar for the World Cup. As you may know from Instagram or TikTok, I travelled to Qatar for the 2022 FIFA World Cup.
While football fans were still buzzing about a Winter World Cup, I was bothering about the things to take along to my first World Cup experience. Though it wasn't my first time in an Arab country (I promise to write about my Dubai trip), we had to be prepared for long walks, cold weather and different cuisine.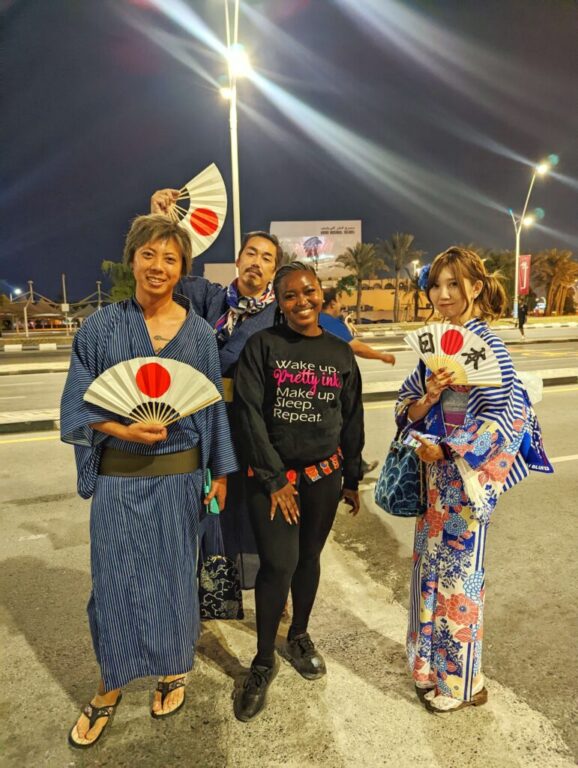 So far, I've watched ten games (out of the 13 I would be watching). I must say, it's been surreal. I'll be sharing a 3-part series on my experience and everything in between.
Here's what I did to prepare:
Buying FIFA World Cup match tickets
The first thing we did was buy match tickets. Without them, we couldn't book accommodation or apply for a Hayya permit. Now, there were two rounds of draws where you had to apply to get tickets, and if your application was successful, you'll be given a window to pay for tickets. The first draw took place in January 2022, and we were lucky to get the 'four stadiums, four matches' tickets.
My partner and I standing outside the Lusail stadium, Doha, the venue of the final FIFA World Cup 2022 game.
The next phase was the 'first come, first serve' window, and this was opened up for people to pay for match tickets on the spot. We managed to snag some of the tickets we didn't get earlier. Since this was done before the final qualification matches were played, our strategy was to watch matches in all 8 World Cup stadiums. So we chose our tickets according to the stadiums, not necessarily the countries playing. That's why we were there even if Nigeria didn't qualify. (still very sad about this)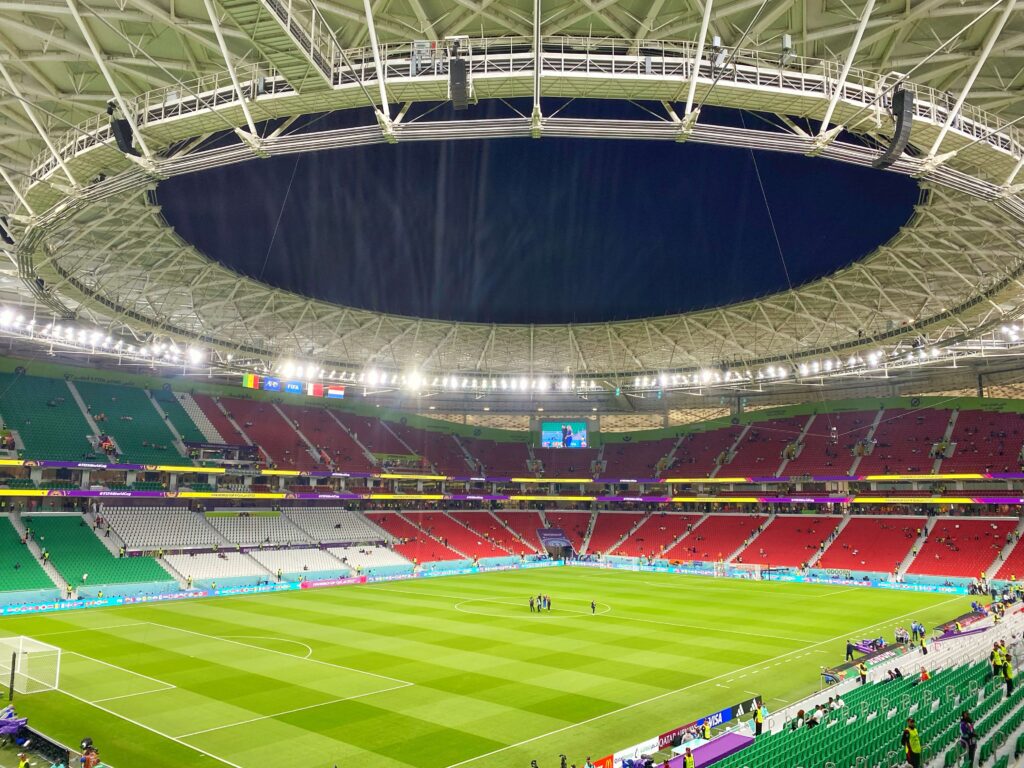 While we couldn't choose our seat numbers, we could choose the particular section of the stadium we wanted to sit at. The most expensive tickets were the Category 1 tickets which had the best view of the entire stadium. Category 2 seats were on the sides of the football nets/corners of the stadium and had a high probability of the players coming to celebrate after scoring a goal. The last category, Category 3, was behind the football nets, and this was the cheapest of the tickets.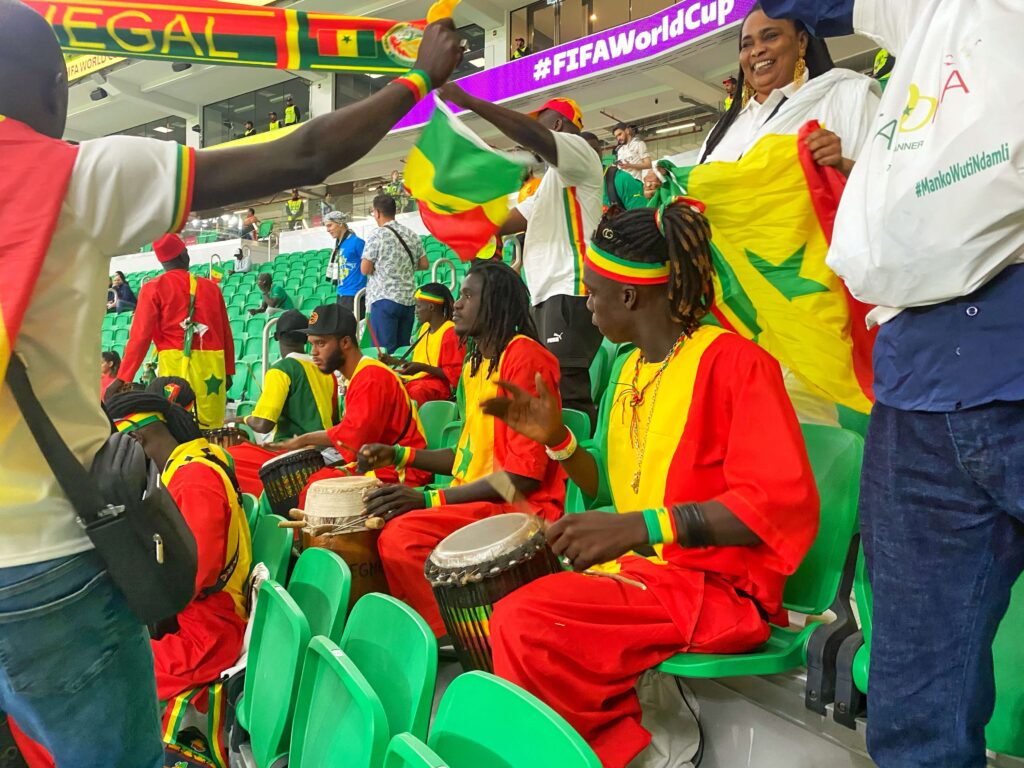 Senegal supporters at the 2022 FIFA World Cup game – Senegal vs Netherlands
I also helped a few people to apply for tickets, and they were successful with their applications too.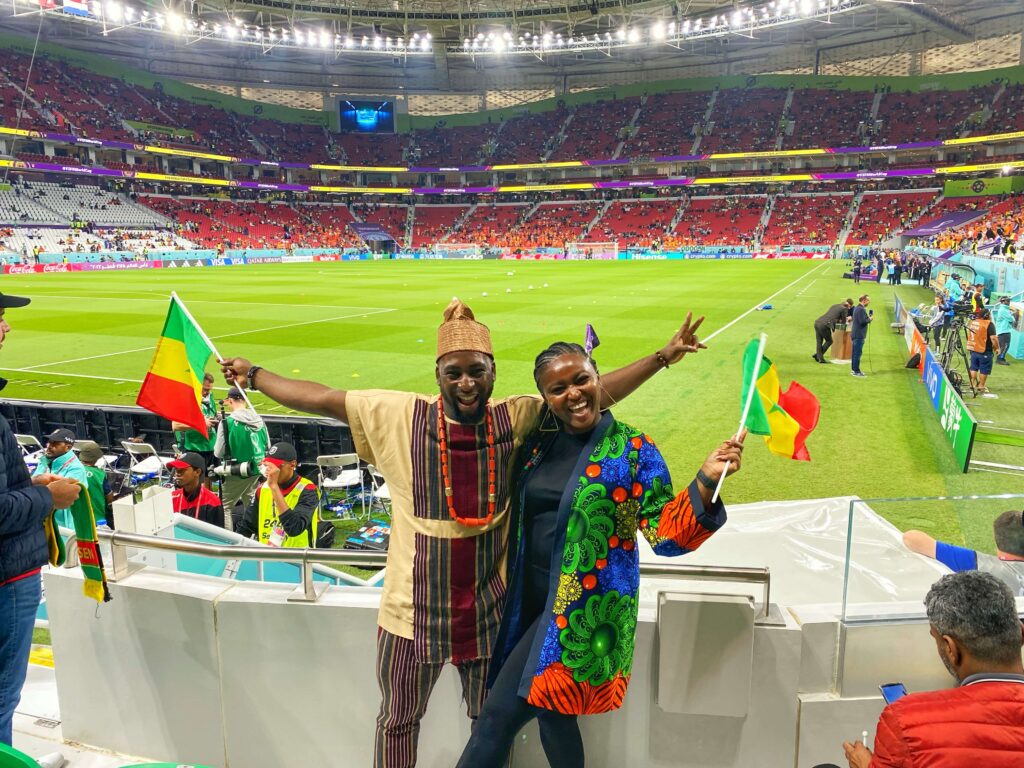 See also: Experiencing Korean-Chinese Food for the First Time at Hua Han Restaurant Ikeja
Getting Personal Travel Allowance (PTA)
As most people in Nigeria know, getting PTA is not an easy feat. We applied on the CBN portal and listed Access Bank as our collection bank. The application was rejected because we didn't have a 'visa'. Meanwhile, we submitted the Hayya Visa permit, but because they didn't understand it, we were rejected. Eventually, we had to move on to Stanbic IBTC, and our request was slashed—Smh for my country.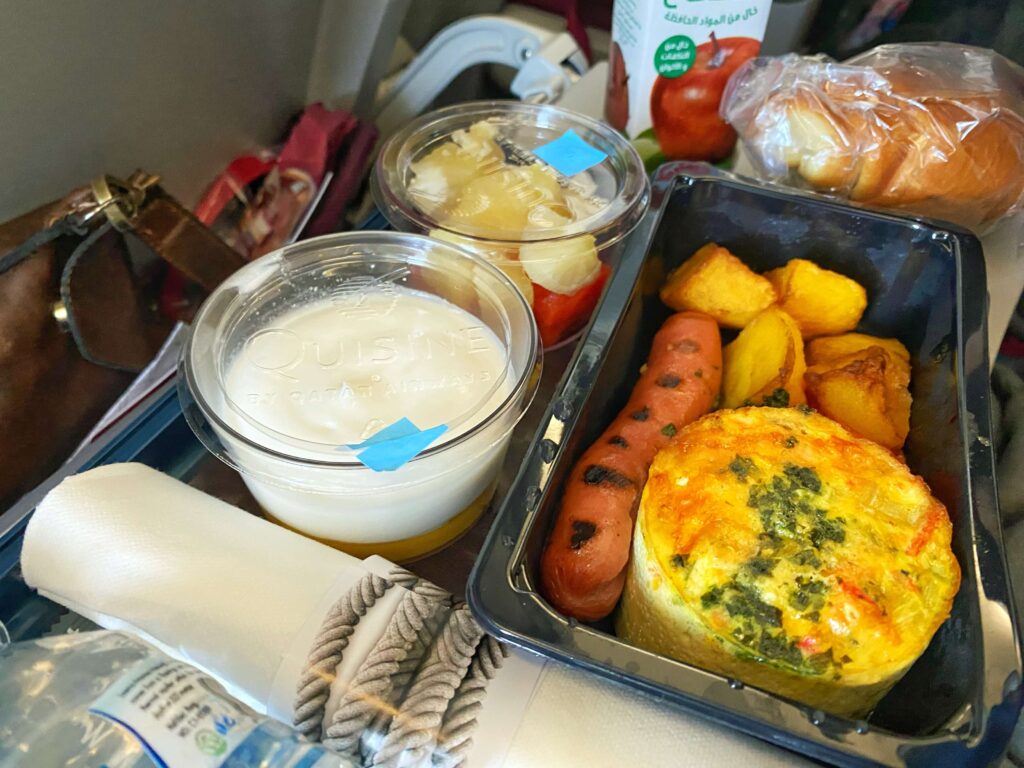 What breakfast looked like on Qatar Airways
Booking accommodation at the FIFA World Cup
Now, we saw a post on Twitter claiming that WC accommodation options were finishing! So in a panic, we ran to the website to pay and grabbed what was available. However, more accommodation options were added to the website as time went by, so there was something for everyone. Don't think I heard of anyone sleeping on a metro or outside because they couldn't afford a place to sleep. While our rooms weren't that bad, they were not the best. Why are you putting up double beds for a married couple? Or a kitchen without a cooker – just a microwave, sink and refrigerator? I got homesick quickly.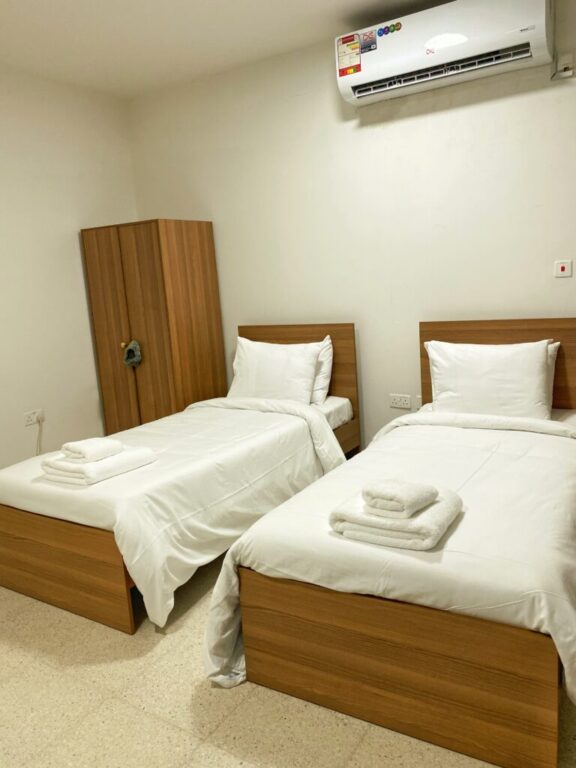 Getting a Hayya permit
After booking the accommodation and getting our match tickets, I applied for the Hayya permit. This was the official entry visa for Qatar during the World Cup and a bunch of free things like Metro, buses, etc. Without it, citizens of visa-free countries couldn't even enter Qatar during the 2022 FIFA World Cup.
Getting this Hayya permit was pretty easy, as we just had to provide our match and accommodation details. Within a few weeks, we got an email that it had been approved.
Getting to Qatar
We took a Qatar Airways direct flight from Lagos, Nigeria, on November 20, the day before our first match and the day the World Cup began. It was pretty straightforward as we had an early morning flight that I was so scared to miss. Thankfully, we arrived well ahead of time with our bags weighed and ready to go.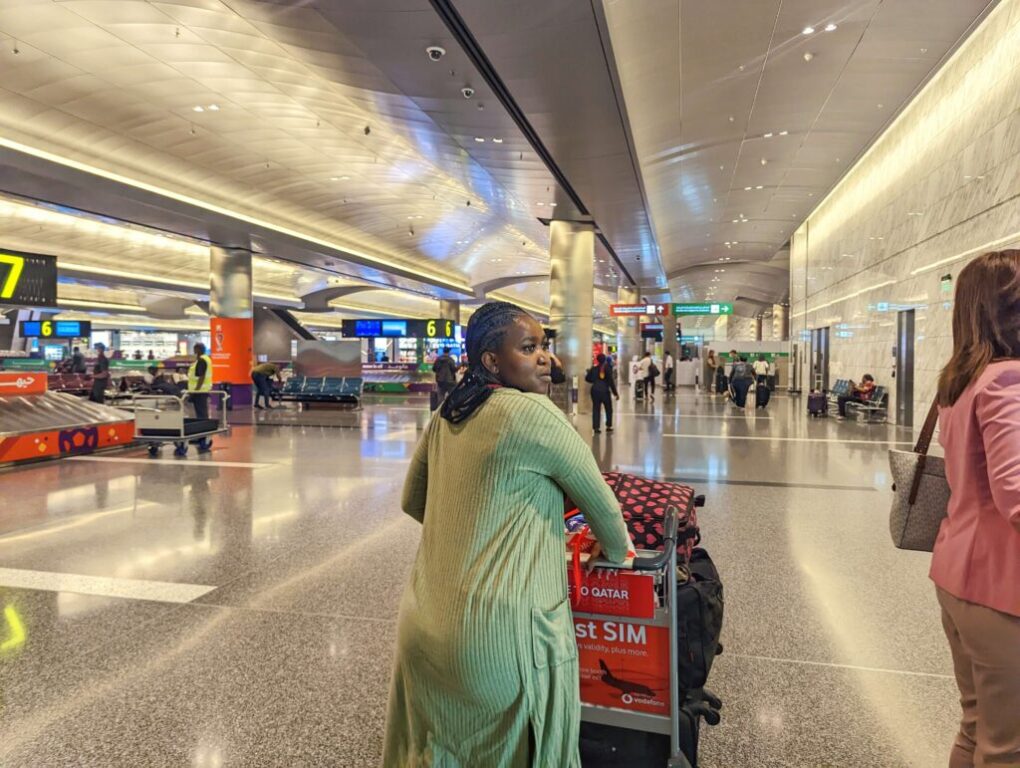 Do drop comments with any questions you might have about my World Cup 2022 experience. I'll be sure to answer them in the next two blog posts.