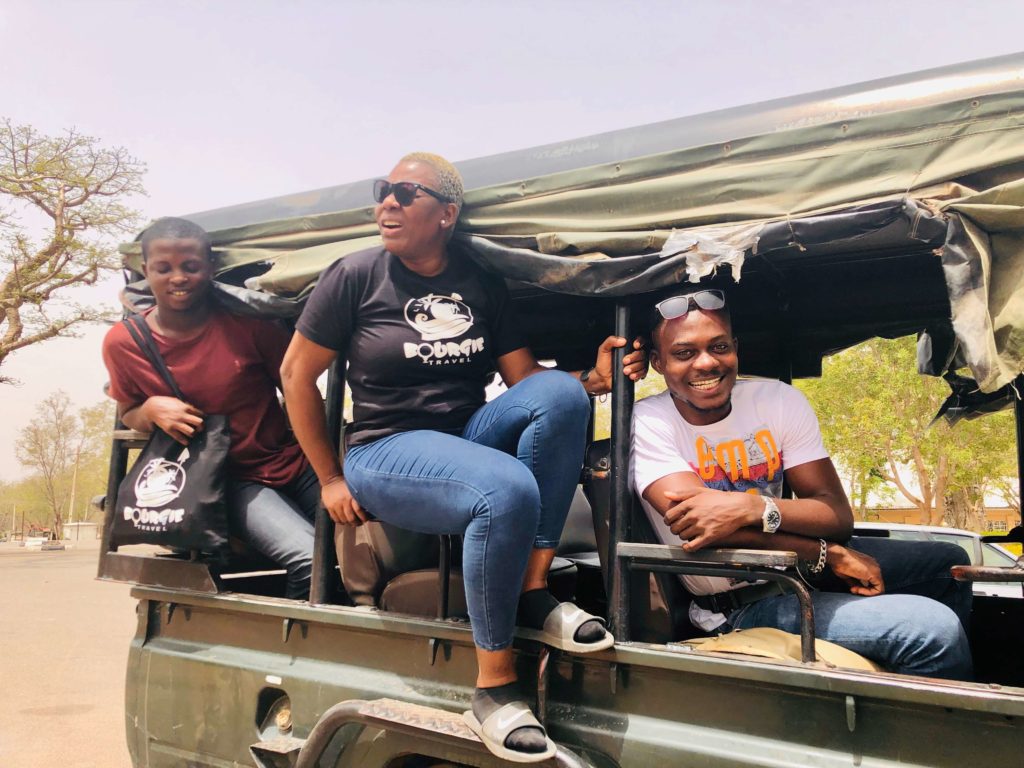 19 Nov

Tourist Attractions in Northern Nigeria – Visiting Jos Wildlife Park, Gurara, Yankari Game Reserve & More

I explored Northern Nigeria during the April Easter break and it still is one of the most memorable experiences I have had in 2019.

Since it was a Bourgie Travel tour, I was the resident Travel director and handled everything related to logistics. I also had the best travel buddies – Frank, Asia and Favour (I left notes for y'all at the end of this blog post).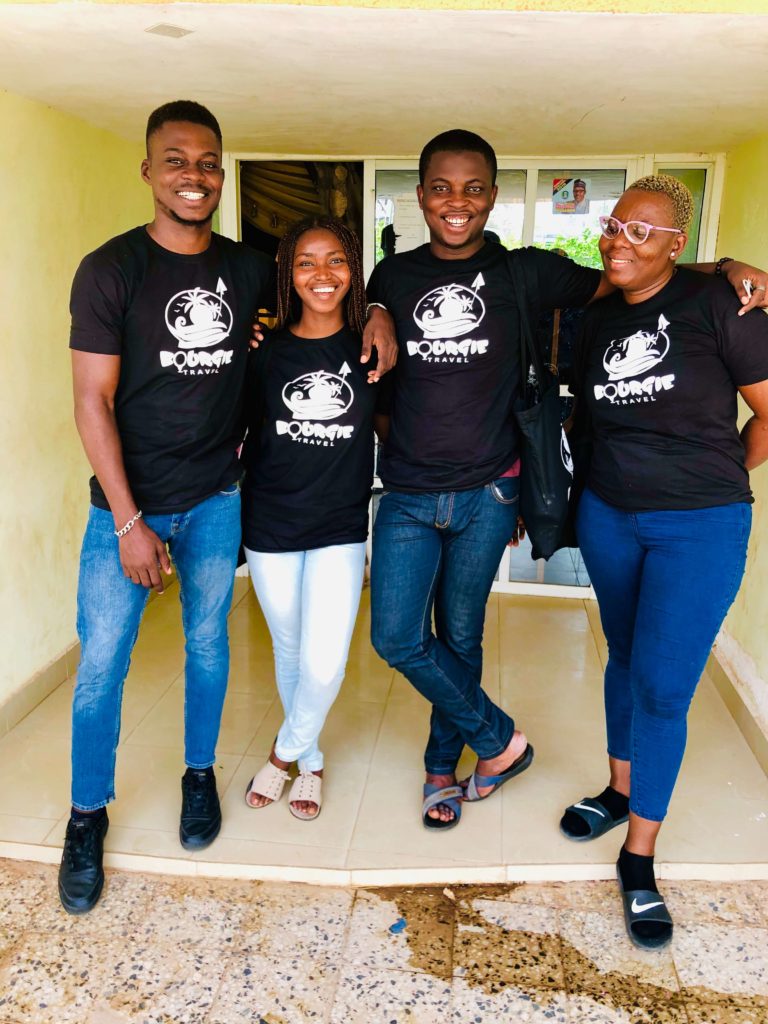 L-R Favour (Slay Queen), Jadesola, Frank Ugo (Beyonce's number 1 stan) and Asia 1 of Lagos
While this tour took place months ago, my memories are still fresh as the day we set out. It also helped that I drafted this blog post as soon as I got back from the trip (sorry for the delay ?). I hope this inspires you to hit the road or better still, join a Bourgie Travel trip soon.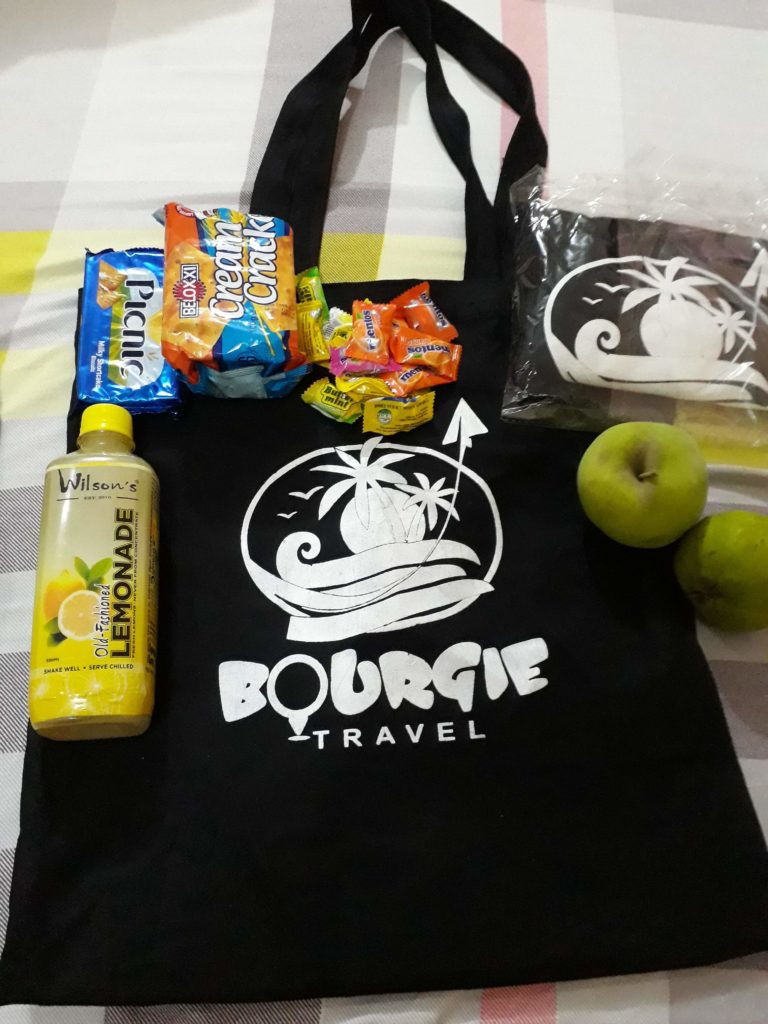 Content of our Bourgie Travel Goody Bag
Day 1 Niger State – The Gurara Rush
The Gurara falls was our first stop on the trip. From the Abuja airport, we drove down to Niger state for about 2 hours or so. As we soon noticed, every state in Northern Nigeria is far. I wonder how some people visit their neighbours with ease.
Gurara Falls Gate Fee – 500 Naira per person
In ancient times, natives of Gurara waterfall used to worship the waterfall and make sacrifices to it. Until now, there is a shrine at the bottom of the waterfall, complete with effigies and all that.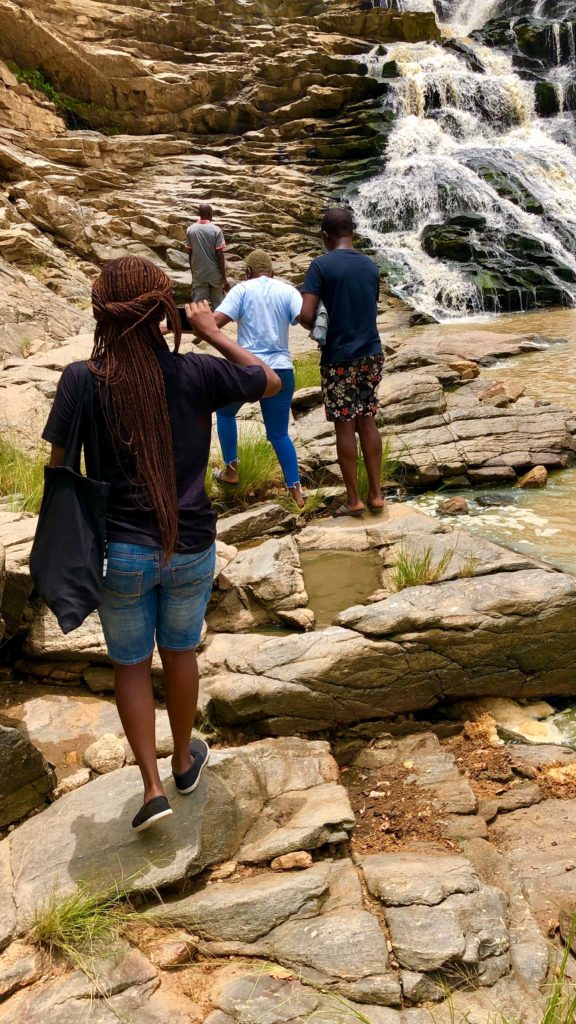 Since it wasn't rainy season at the time, the water pressure was not so high so we could walk really close to the waterfall. Our tour guide told us that when the rains come, it is almost impossible to walk near the waterfall. He led us to the bottom of the waterfall which had a somewhat slow-flowing river. We walked along the bank until we got to the top. 

Day 2: Plateau State – Jos
Jos had a different vibe to it. It reminded me of Kano but it was more chill. We went straight to the Jos Wildlife Park before going to the Jos National Museum. 
Jos Wildlife Park – 200 Naira per person
Guys, I have never seen animals in such terrible shape.
The first sign of decrepitness was the fact that there were no tour guides available, in a Wildlife Park! We managed to drive around the park and saw what was supposed to be a Spotted Hyena. Most of the spots were gone – it was in dire need of water and food. My heart sank.
Then we saw the elephant.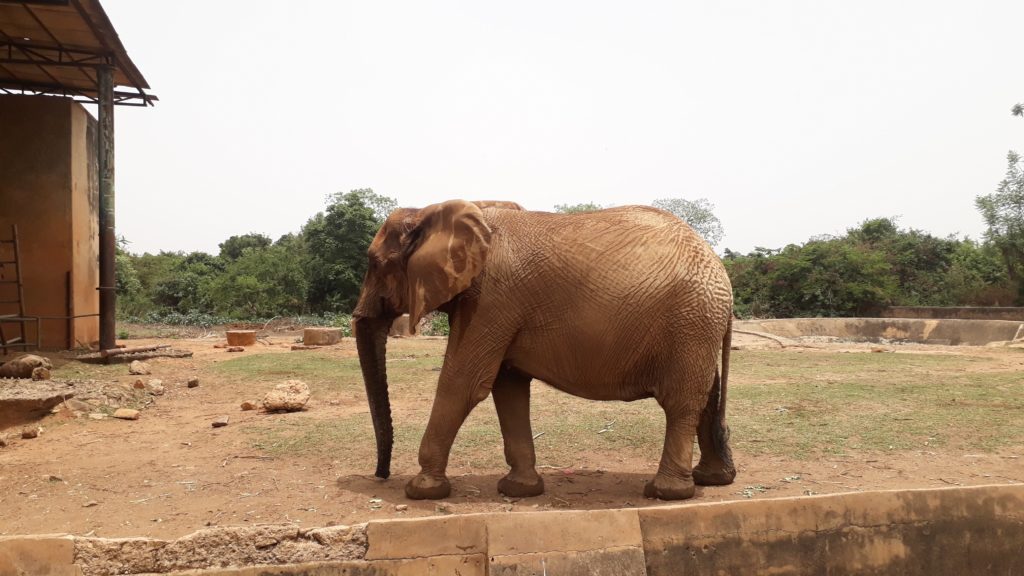 A little bit about elephants: they love water and are happiest when they can play with mud. They are really playful and can tease with you with their trunk. In their truest form, they love to play: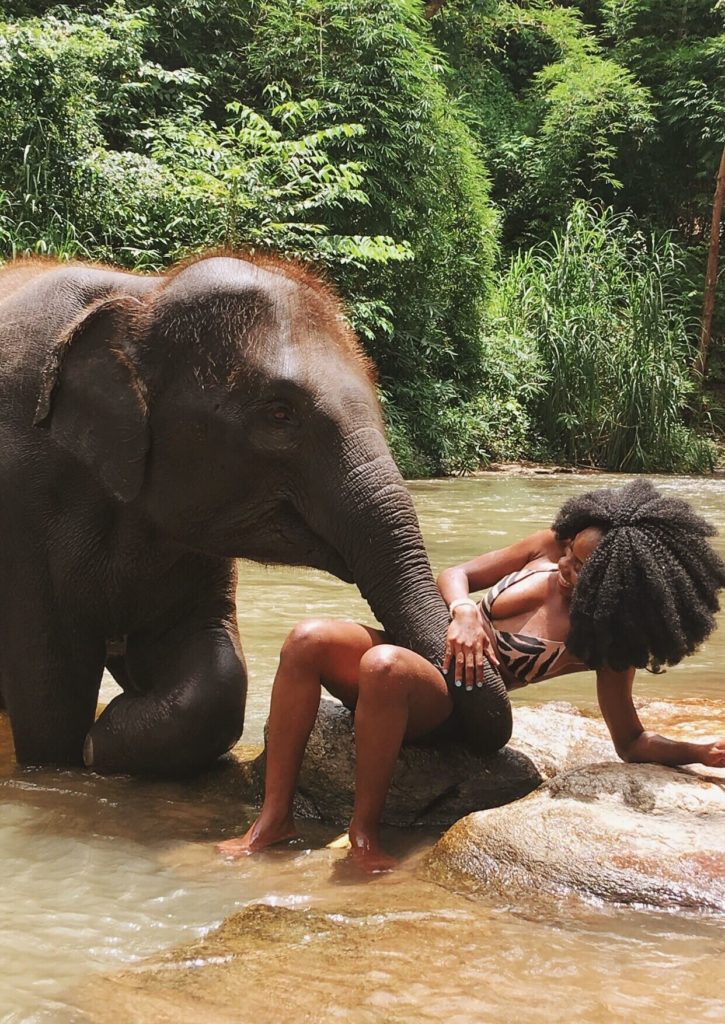 Photo Credit: The Ufuoma Blog
Not this one. Apparently, someone had probably poured a small bucket of water on him, so he a wet patch but the rest of the body was so dry. He had eyes as sad as someone who just lost a parent. Those eyes broke me so much so that I broke the rules and threw 2 avocados in. He ate them all. Seed, peel and butter.
We went on to the Ostrich pen and they were no better. You know that face birds make when they are really thirsty and patched. They could barely cluck or do whatever sounds ostriches make when they are happy.
A Note To The Authorities
I get it, humans have dominion over animals and all of that but why would you take animals from the wild and then mistreat them so? It's so unfair and wicked. If these animals were better treated, I see no reason why the park would empty on a public holiday. The place would have been bursting with eager children and adults.
Jos National Museum – Gate fee 100 Naira
After our sad experience at the Wildlife Park, we tried to cheer ourselves up at the museum. As it is done in most Nigerian tourist attractions, no photos were allowed. I managed to use my inner eyes to get these photos and videos.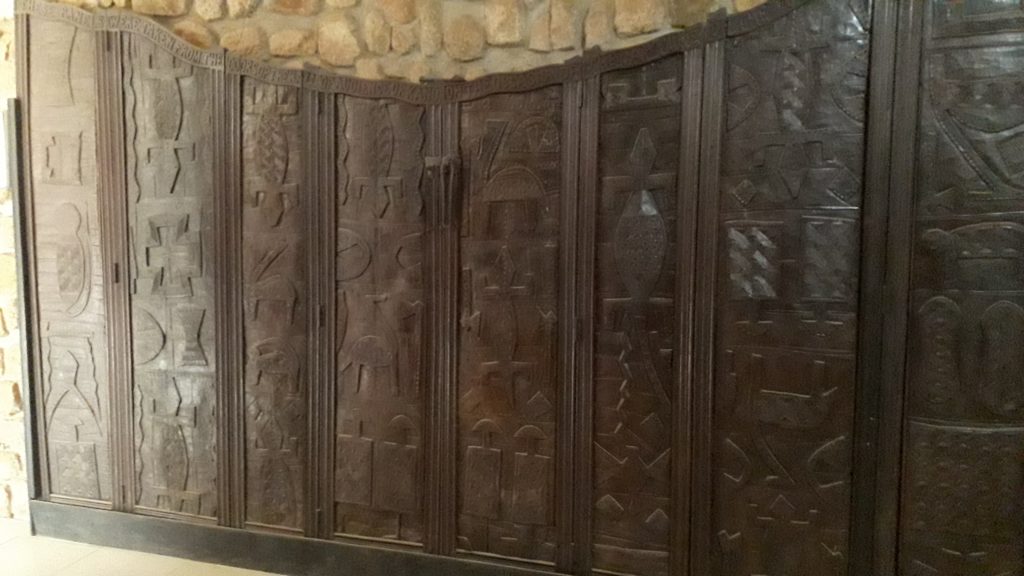 These door panels were seized by the British from a Kano palace in 1903
This museum is the second oldest museum after the Esie museum, near Ilorin, Kwara state. It started as a Federal Department of Antiquity, but was formally opened as a museum on April 26th, 1952. In terms of uniqueness, it is the only museum in the country that has a zoological garden attached to it. 
In order to display the old Nigerian architecture, the Jos Museum has different kinds of recreated archaeological buildings from all parts of the countries. Most of those buildings are run down but we could see that made replicas of mosques, palaces, walls among others.
Day 3 – Bauchi State
Remember how I said Northern Nigeria is big, Bauchi state really tested that theory. We had one place to visit in this state – the famous Yankari Game Reserve so we headed out very early in the morning.
Safari at Yankari Game Reserve 
The distance from the gate to the Yankari reserve itself is about 48km, that's like a 30-45 minute drive at the recommended speed of 30km/her because of the animals crossing the road.
On our drive-in to the reserve, we saw baboons, squirrels and a few bucks. We knew better than to stop to say hi because as much as they looked so tame, the animals at the Yankari game reserve are in the actual wild; it's not a zoo.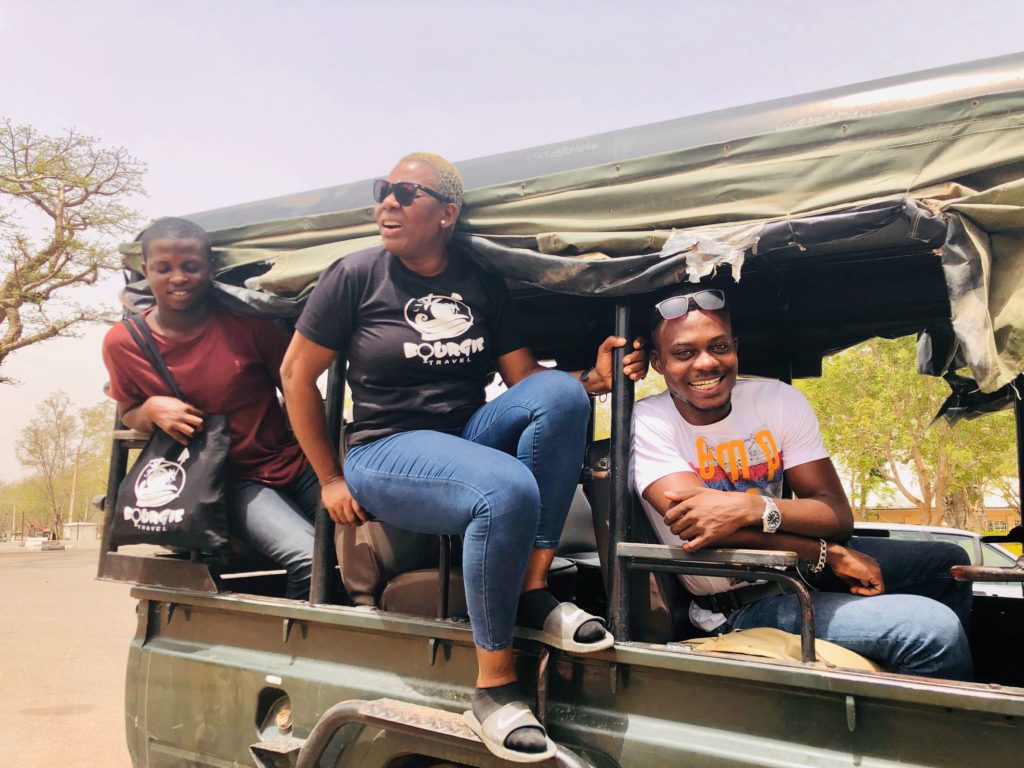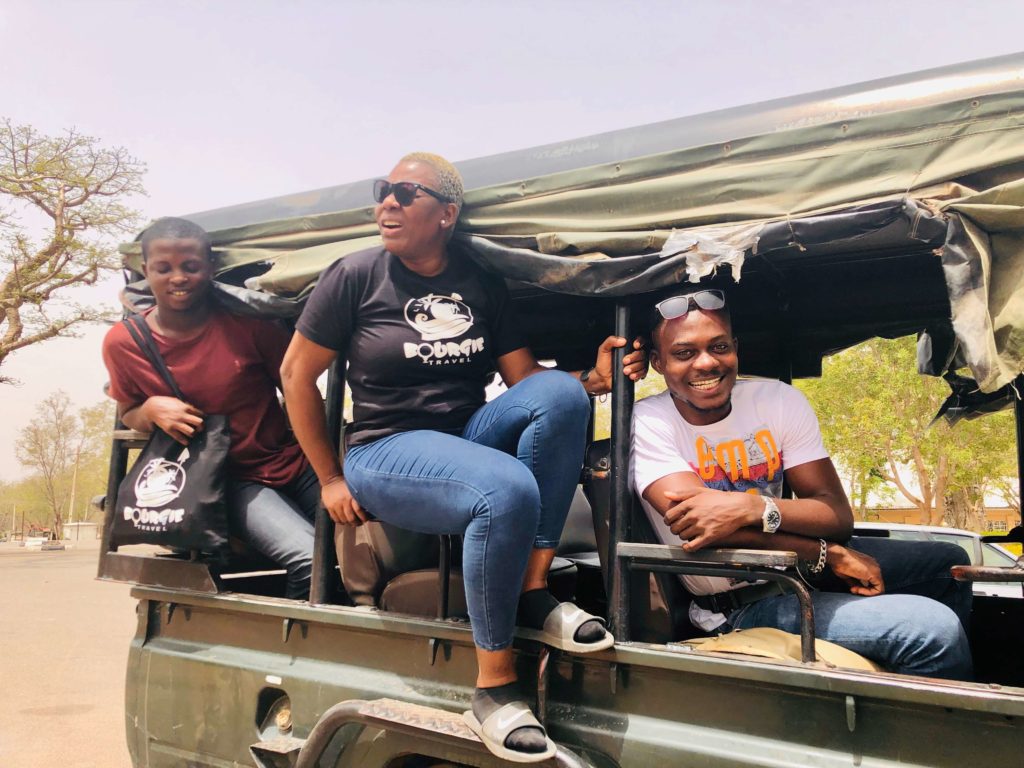 Since we got in before check-out time, we went to have breakfast and then we were off to the Safari. During the Safari ride, we saw Bushbucks, Waterbucks, Baboons, Antelopes, and Western hartebeests. We were told that we arrived during the predators' sleep time and so we missed them. I am definitely going back to Yankari to make an official acquaintance.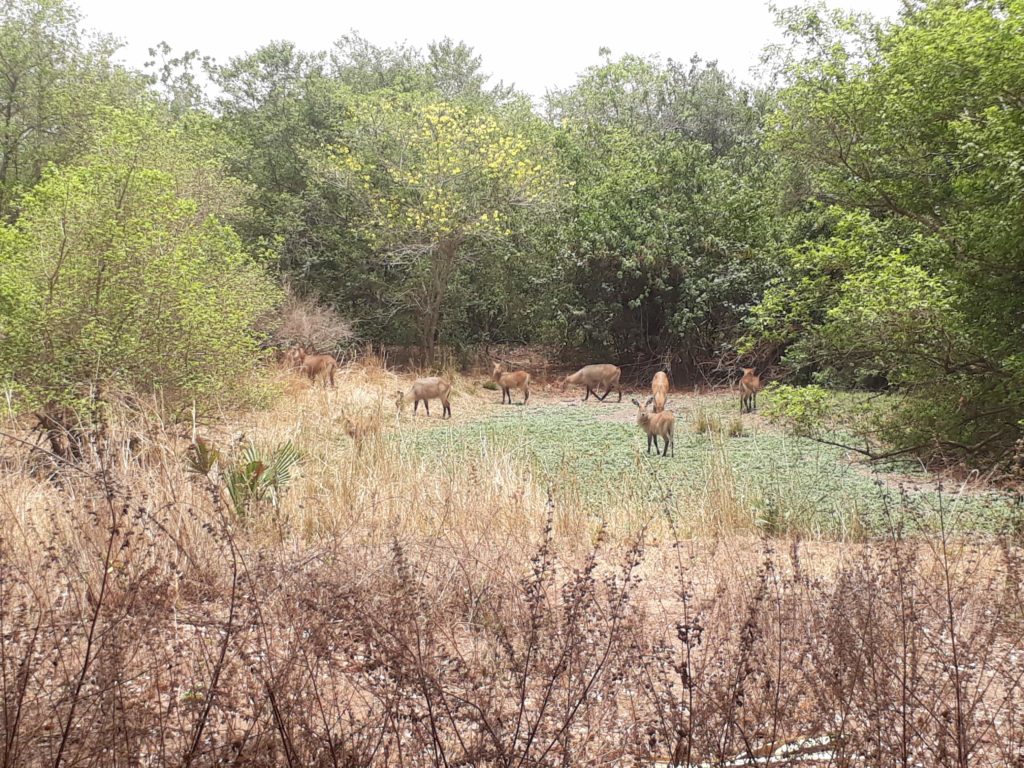 We got back, some of us went to rest while the others went for a dip in the Wikki warm spring. I did both.
An afternoon at the Wikki Warm Springs
Let me tell you something about this natural pool. What you see in photos is what you see in real life. It is so blue and beautiful and the water is so warm, I wanted to stay there the whole day. Well, I kind of did because I came back at night for a few lazy strokes.
I have to say, nothing beats a late-night swim, save for a late-night swim in a warm spring (tongue out).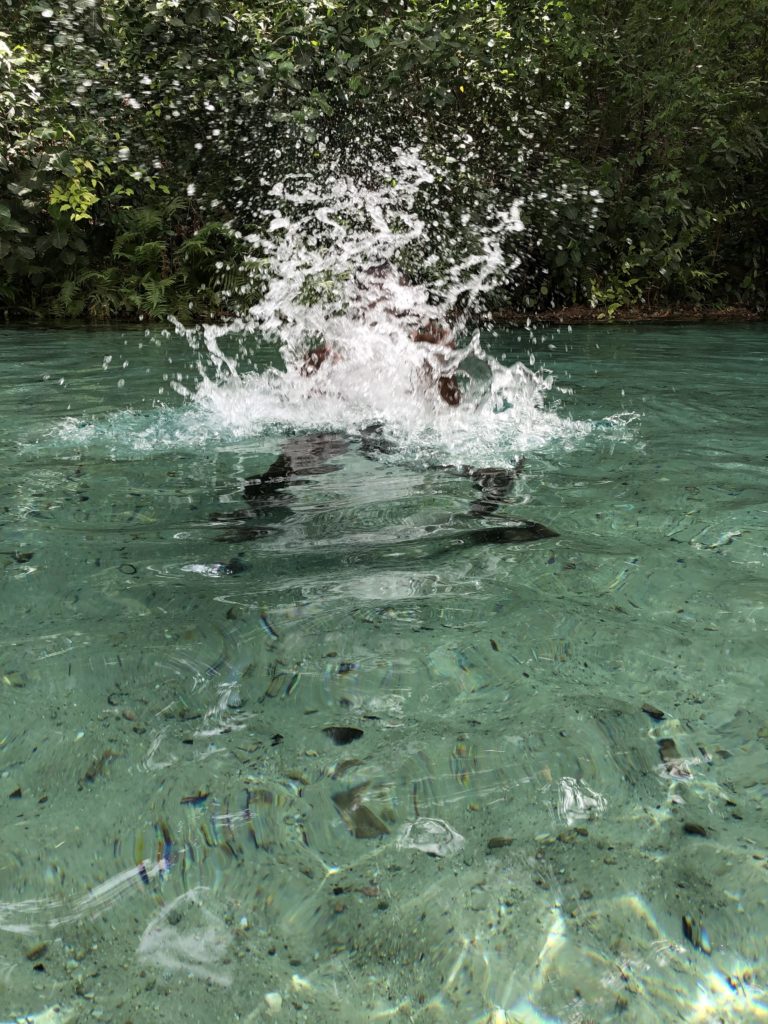 Love this photo of Frank in the water
The next morning saw us make the long drive back to Abuja. We were meant to visit the Kajuru castle, but we had to retrace our steps and save that journey for another day.
Highlights of the trip
Favour the slay king who knew how to work his angles and take bomb photos of everyone and everything in sight.

Frank's "Koshi" slang. I've been stopping myself from saying it but I'm gradually losing that battle. If I were to see the Night King today, I just might tell him to

Koshi

before stabbing him with Dragon glass.

Asia's cool-headedness. No, I don't mean her hair colour is cool, which is so cool by the way, but just how she was able to bring a different vibe to everything.

The different fruits along the road. My stomach is very adventurous and I tried these fruits. Sadly I have forgotten their names. If you know any of them at all, please leave a comment below.

Bauchi kilishi, this hit differently. It's salty and not peppery at all. I'm not sure I like it.
This trip brings the total number of states I have explored in Nigeria to 16. While visiting all states in Nigeria is not on my bucket list, it would be really nice to visit all of them. 
This is where I share more photos, you can skip them and go straight to the comment section. Don't forget to check out my Exploring West Africa series here.
Gurara Waterfall
Strange Fruits
Which of these have you tried?
Jos Wildlife Park
Yankari Game Reserve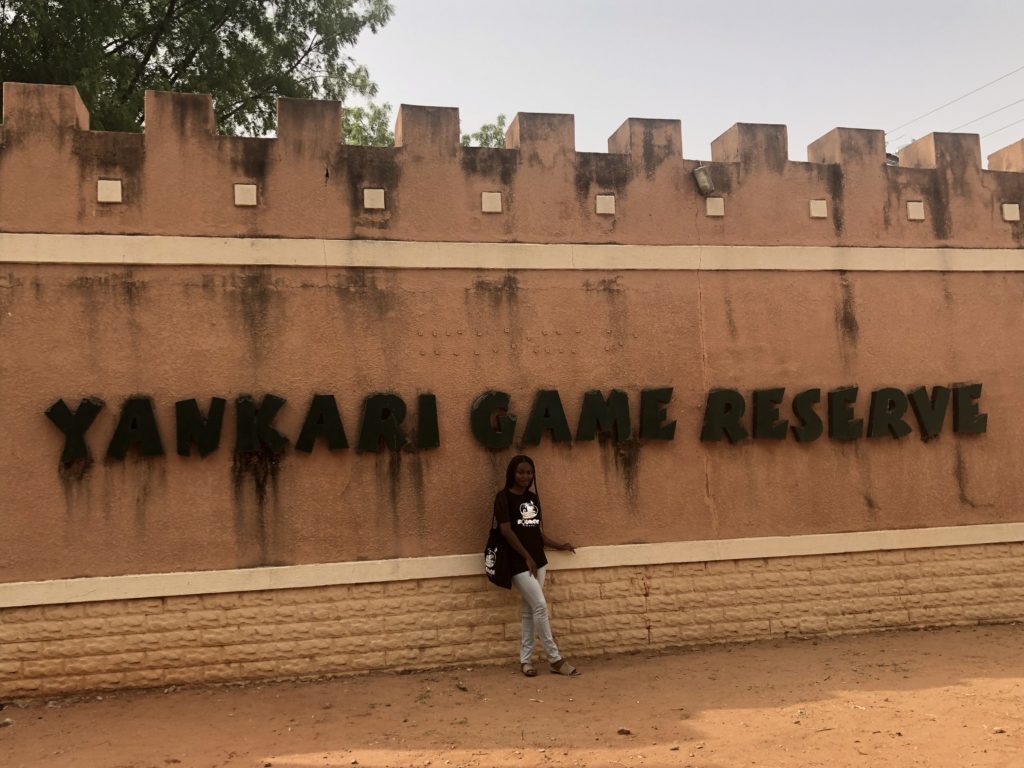 I hope this makes you want to explore Northern Nigeria as well. I'll be going back in 2020 and hopefully, I'll be exploring some new states.